Kim Mathiesen is a 32 years old drifter from Jylland in Denmark. He started drifting back in 2012, but he only drove one event that year.
It all started with a car from the Danish Touring Car Challenge. The team put an ebrake into the car and then they considered it to be a driftcar. It wasn't of course, but a great journey had started.
The team, JM Racing, is a family thing that they decided to start back in 2003. By then it was all about time attack and track racing. Kim was a part of the team, but he never drove any of the cars. JM Racing had 8 cars, 5 of them in DTC, 60 crew members and in 2007 it was the biggest team in Denmark. It was always a lot to do and Kim remembers it as a really fun period. After 4 years of driving they took a break and during that break was the first time Kim saw drifting. The things beside drifting that got Kim hooked was all the great people and that friendship going on between all the teams in the pit. He felt that he needed to be apart of that.
From then til now that have been to Gatebil, Nürburgring Driftcup, DMEC 2017 (attended at Riga and Hockenheim), Full DMEC season during 2018, Iron Driftking, Drift United Germany and a lot of competition in Denmark.
The upcoming season of 2020 aint decided yet, but the team are open minded and are thinking about Drift United, NDS, a new chance in DMEC and Gatebil.
"There are a lot of drifting series around Europe, so it's difficult to decide actually." says Kim. One thing thats ready for 2020 is the newly built car.
It is a BMW e46 coupe that has been a driftccar before, but it is totally rebuilt. Under the hood is a LS3 performance engine stroked to 6,6l from Manley USA, with a Garrett GTX4508. We use a Samsonas gearbox and basically all you can think of from ECU master from KK Autoteknik. The engine is recently mapped and runs 700hp and 1000nm.
"I think we could get a bit more if we need or want. " says Kim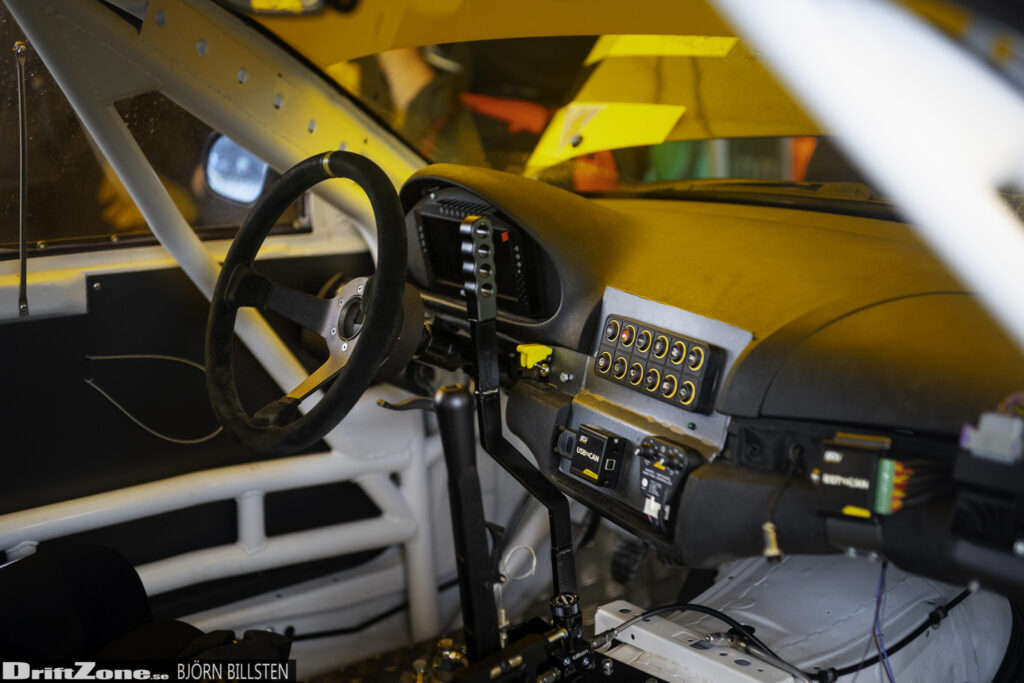 "We started to build the car in 2017, it was actually for DMEC in 2018, but it wasn't ready. Now it is and yes we have had a lot of great time in the workshop and also put a lot of time to this car. I really don't know how much time. We built the car at our own place and we are lucky to have a great team with a great workshop with even greater people around us, who wants to help us. "
Fast 5
Favorite driver: I have a few so I can't decide. Tor Arne Kvia, The Shanahans, Piotr Weicek and James Dean. 5 stars I look up to, that humility and their driving skills are just amazing
Dream car: HGK Eurofighter. just like Kristaps own.
Best drift experience: That journey we had in DMEC 2018 across Europe. I could tell so many great highlights, iit would take more than a week to tell them all.
Favorite track: Mondello Park or Riga 2018 DMEC
Something I can't be without at a driftevent: Hmm I think most guys have seen my beloved flip flops I always walk in… but I don't care… I love them!
Facebook: JM Racing
Text: Björn Billsten – DriftZone.se
Photo: Björn Billsten – DriftZone.se