William Guldager is a 25 year old drifter from Denmark who started drifting when he was 21 years old. It has been a big learning progress because he had no mechanical background.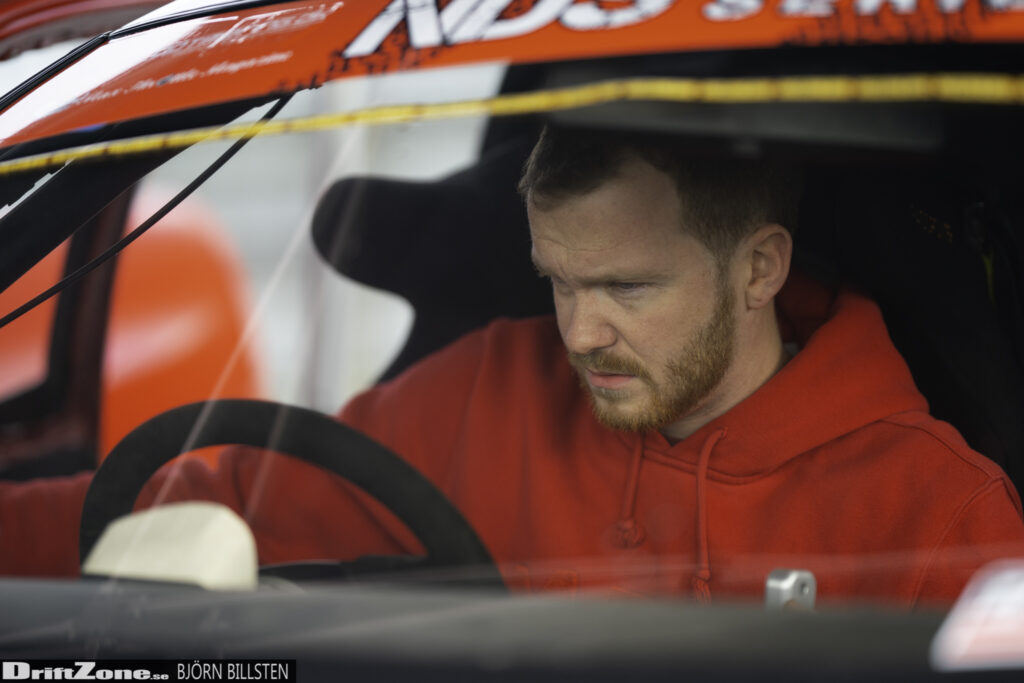 Right after he was done with highschool, he stared to work as a salesman in a dealership. He did that for 5 years and he is now the sales manager for the performance shop jocks in Denmark.
William started to drive drifting back i 2015, but he had done a lot of drifting on a simulator before. Of course in a lot of roundabouts which his not proud of.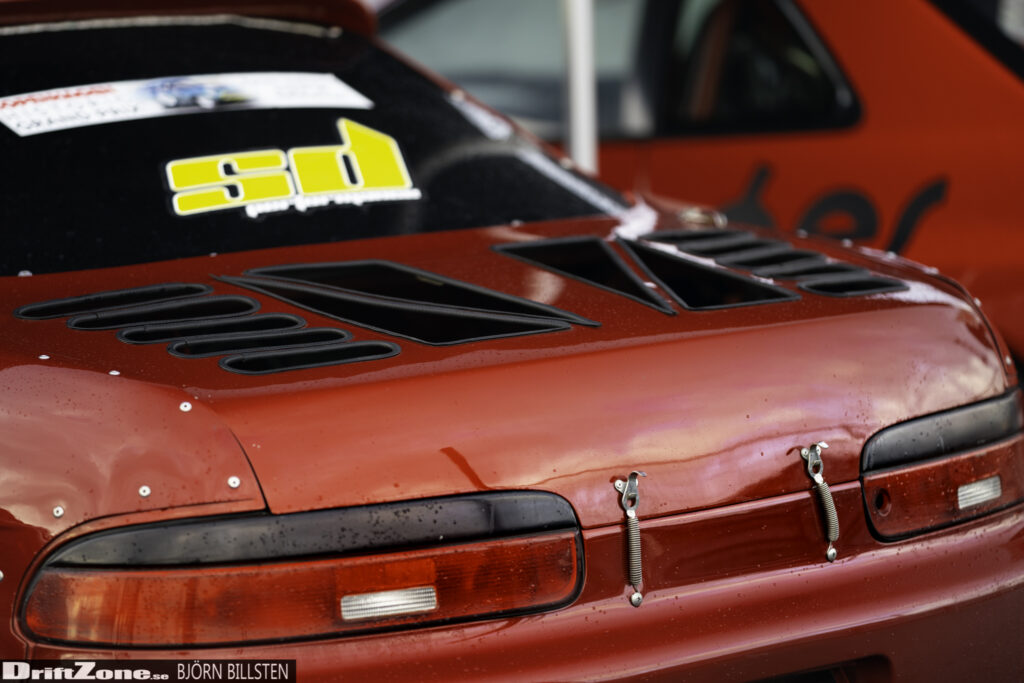 "When I got to drift my first real event, I actually drove like I always had been drifting. The simulator had moved me so far ahead of other newcomers so I could kind of skip all the learning process".
Regarding the 2020 season, William has not really made up his mind yet. He is still on a private budget and sponsors are very hard to come by. He think it is easier in Norway or Sweden because there are really no tracks to drive at in Denmark. Therefore it is hard for danish companies to get branded.
He know there is a danish series and maybe he will go to participate in that series, or in a swedish wich he heard they have opened up for danes to join. Still it all depends on 2020 budget but he is sure about participating in a competition somehow. He think that is the most fun.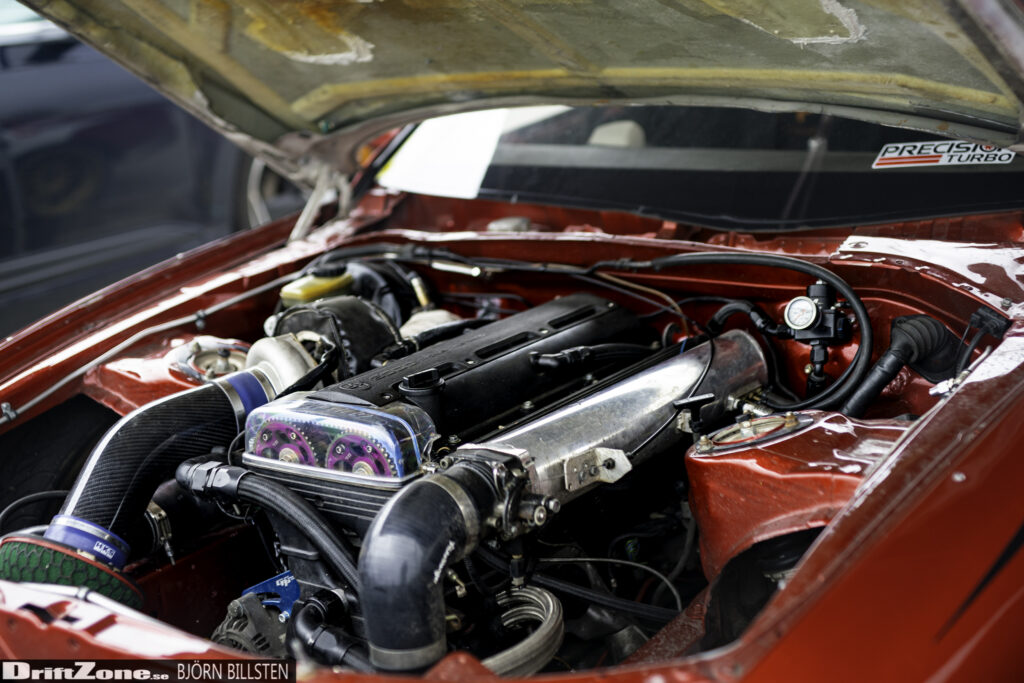 Williams car is a Toyota Soarer from 1999. The car started its life in Japan, where it was bought by Tony Pettersson (he is somehow related into Swedish drifting). Tony lived in Japan for a couple of years and used it as a driftcar. He brought it back into Sweden where he continued drifting it. He eventually got tired of drifting and William bought his car back in fall 2015. William had owned a S13 but though by buying this soarer he got a big upgrade for a small amount of money. The car was already with a 1JZGTE engine, BMW gearbox, roll cage, bucket seats, harness, welded diff, all ready to do some skids. It was only minor things that had to be fixed. Whole year 2016 Wiliam drifted the shit out of it. Some events the engine was on from 9-16 without a stop. In winter of 2016 to 2017 he got hold of a real cheap 2jzgte which was already built, and again, he could sell my 1jz, and upgrade the car for real cheap money.
So he did, and it made 550 hp on a real safe setup. It is the same setup he has been using for 3 years now without any issues at all.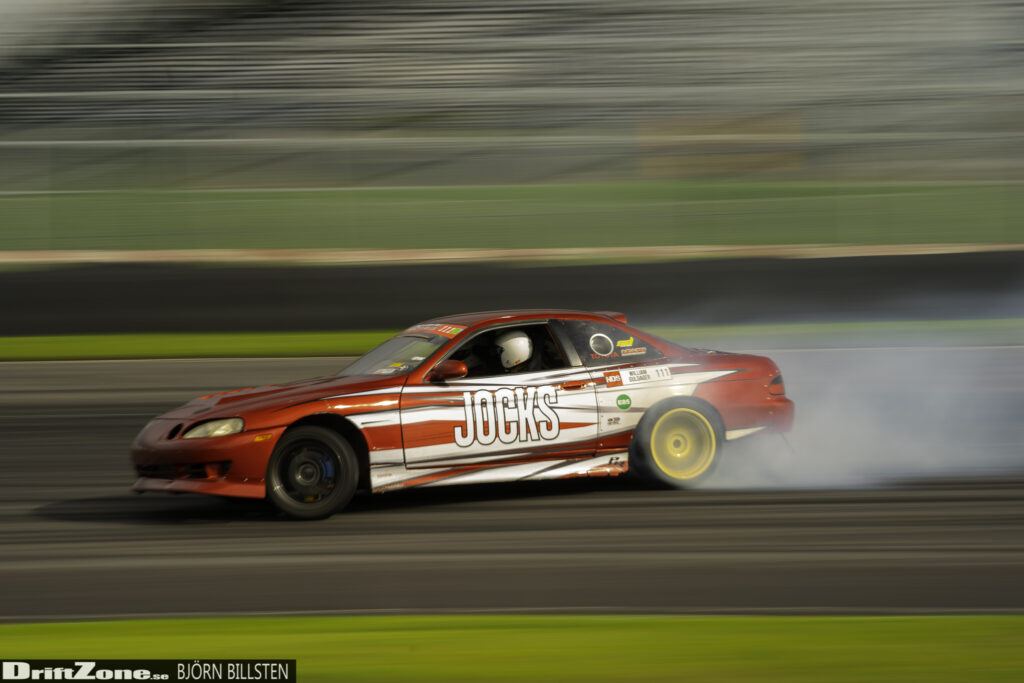 Fast 5
Best drift experience:
His best drift experience is the first time he participated in Breisladd at Rudskogen main event. It was in 2017 and first time in the competition, and he just thought his runs was so cool!
Something you can't be without at a driftevent:
"I can not be at a drift event without a red bull. I need that so much".
William also mean that without media crews he is not that interested in driving and he think that a media crew is very important.
"If there is no media crew, no one knows I am there and no one sees your sponsors. That is very important for me to know there will be some kind of content when I am out driving. I think that is the most important thing".
Dream driftcar:
"My favorite driftcar is very hard to think of. I love my soarer so much as it is very different compared to all the other BMW's and S-chassis out there. I think if I had all the money in the world a Lexus LC500 could be cool or a RCF".
Favorite drifter:
Williams favorite drifter has always been Masato Kawabata. Back from when he only watched drifting on youtube, and there was not much material on the internet, he just felt Masato's driving style was so badass. He is always driving with so much angle which William is a big fan of.
Text: Amanda Ewesson – DriftZone.se
Photo: Björn Billsten – DriftZone.se