Mikkel Overgaard had a active year with loads of traveling, hard battles and made the decision to change chassi.
The Danish drifter competed in DMEC during 2018 and the only drawback was that he couldnt compete at Mondello Park.
How long have you been drifting?
-I've been drifting since 2012. Im not quite sure you could call it drifting back then, more like doing burnouts and having some fun in the huge BMW E39 540.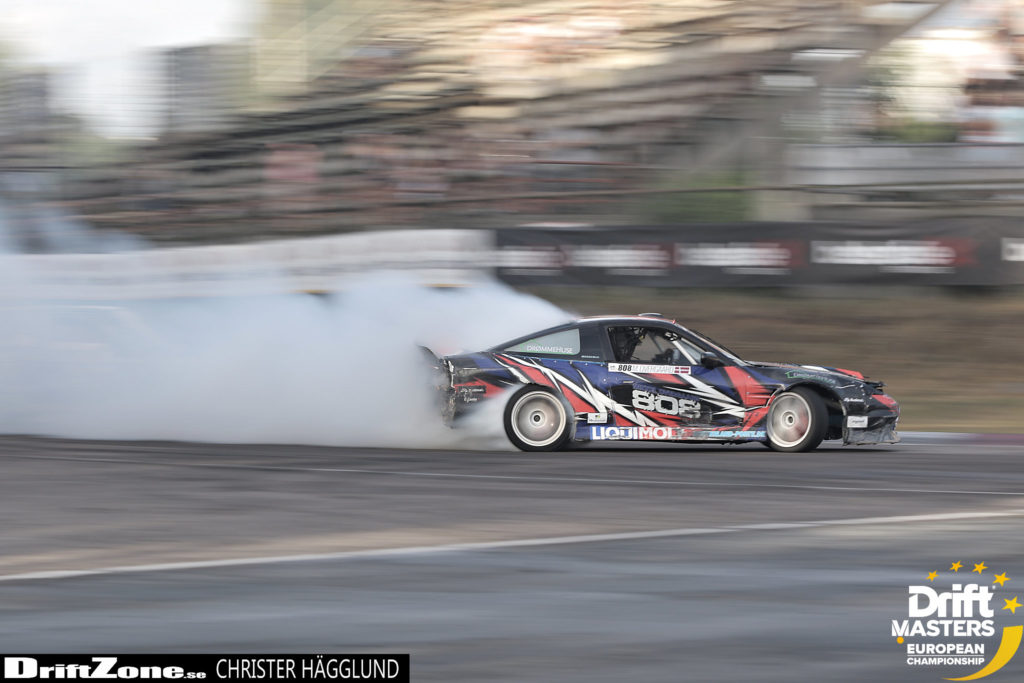 What are your thoughts about 2018?
-2018 has been an journey and huge experience! It has been crazy to compete at such a high level as the DMEC grid delivers. It's awesome to see how much the motorsport has evolved since i started in 2012. I mean football- and speedway-stadiums turned into drift tracks, that's insane!

I think I did very well this season considering the crazy pace and talents I've been up against. Unfortunately only qualified two times, where both times led me to top 8 at Riga and Hockenheim. More time behind the wheel and I'm confident that I'll be able to qualify into top 32 a lot more. It has been awesome to get to know all the other drivers, and amazing to see how everyone helps each other, even though we're all competed in the best European series – not many sports can brag about this kind of sportsmanship.

Unfortunately we've had a lot of engine-issues, like main- and rod-bearings quitting, which also was the reason that we couldn't compete at Mondello Park, that was really fortunate. JapFest and seeing drivers like Forrest Wang (#808, same number as Overgaard) made the 2.000km journey bearable.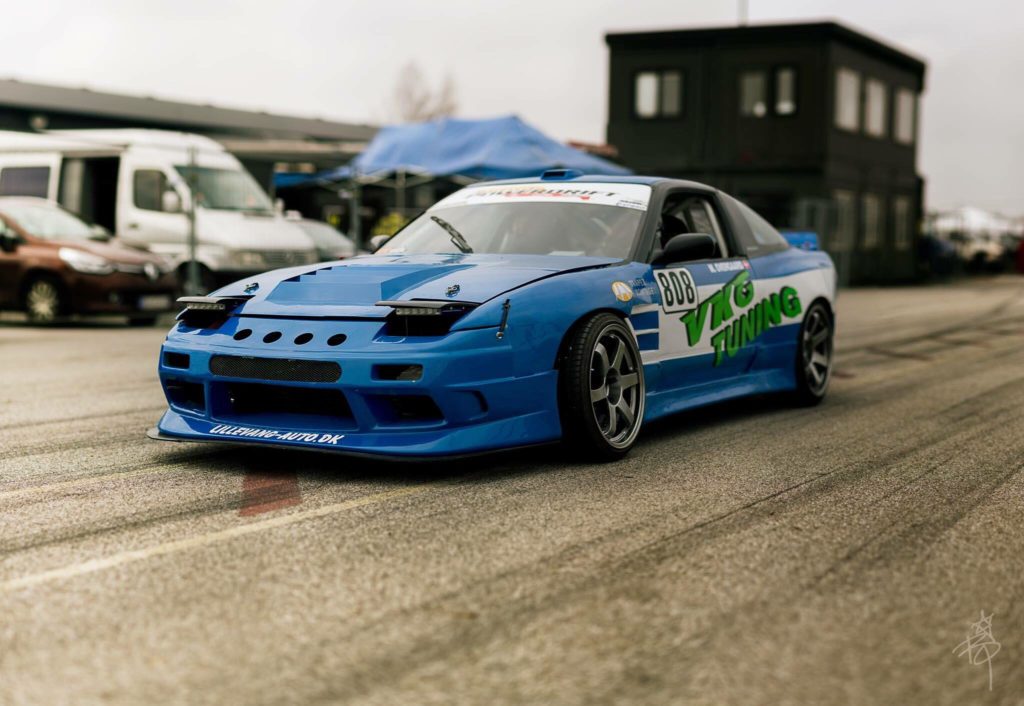 What are your best moments from 2018?
-The best moment of 2018 must been Hockenheimring, where I got to battle against James Deane in Top 8. No wonder he's called The Machine, he's flawless no matter what! One more time battles with Kajetan Rutyna was also very nerve-wrecking but fortunately I got out on top. The craziest moment of 2018 must have to be my battle against Sebastian Fontijn, including 360 spin and us both spinning in both chase and lead runs.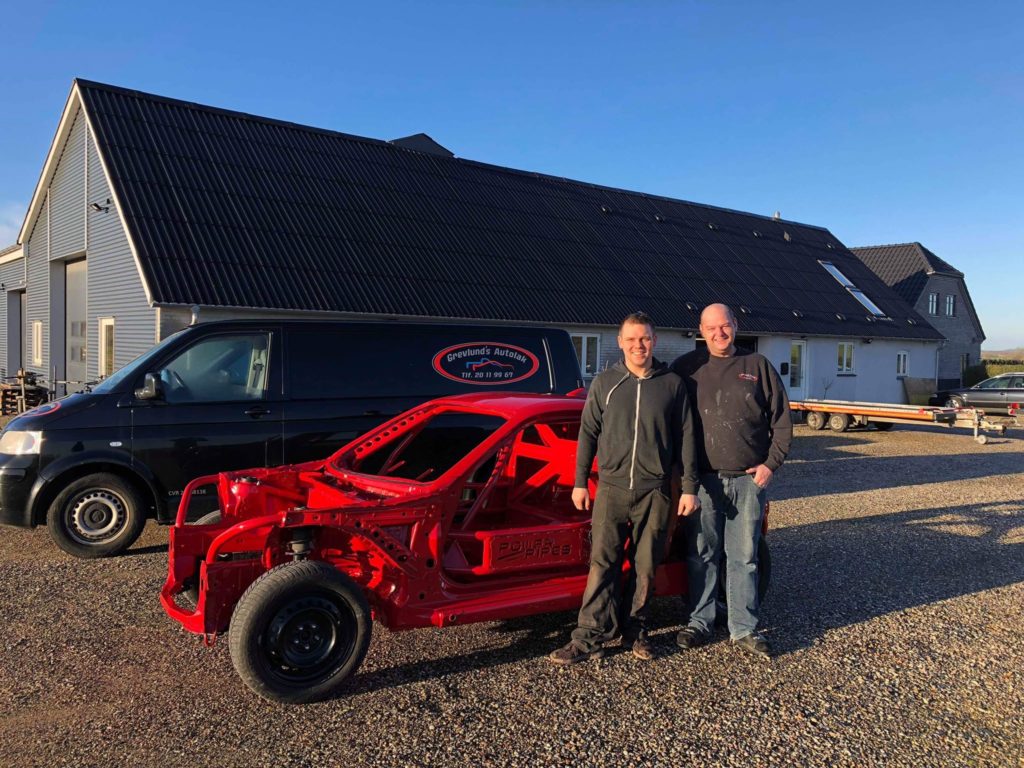 You are changing chassi. What's the reason for that?
-I'm switching the old Nissan S13 chassis out with a 2017 Toyota GT86. I've been using and abusing the old S13 since 2014 and I´ve always loved the slick look of the GT86. I decided to get the GT86 when I found a cheap one with a minor front damage, in Poland. Pretty much a little boys dream coming true, Rocket Bunny GT86 has been one of my favorite drift cars since Jens Stark went to DHB in 2015 with his. Surprisingly it also turned out the wheelbase of the GT86 is longer than the S13's. Upcoming regulations for DMEC 2020 also made the switch easier, as the old chassi was becoming outdated.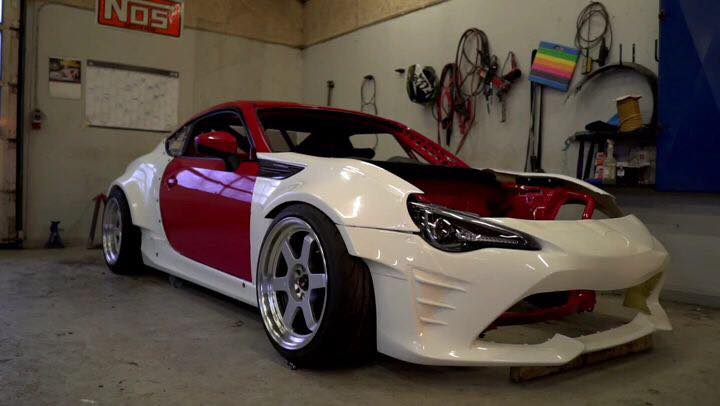 Will you run the same engine as in 2018?
-In 2018 I ran the 1JZ with approx. 700 BHP on pump fuel and water/methanol injection. The plan for 2019 is to build a 1,5JZ with the 1JZ head and 2JZ bottom-end, which give us 0,5l displacement and the extra low-end torque. We're currently looking for opportunities to run E100 race fuel, otherwise we'll be running E85 to get a cooler combustion and hopefully better reliability. Power-numbers are expected to be around 650-700hp/800nm at lower rpm than the 1JZ.
Which serie will you compete in this season?
-Drift Masters hasn't announced their drivers list yet, but I hope to be a part of it. I'll also be driving in the new Danish series "Nordic Drift Series", if not the whole series, but at least a few rounds. Other than that I'll be at DHB and other fairs around Denmark, waving the Overgaard Motorsports' flag
Text: Björn Billsten – DriftZone.se
Photo: Björn Billsten, Christer Hägglund – DriftZone.se, Mikkel Overgaard