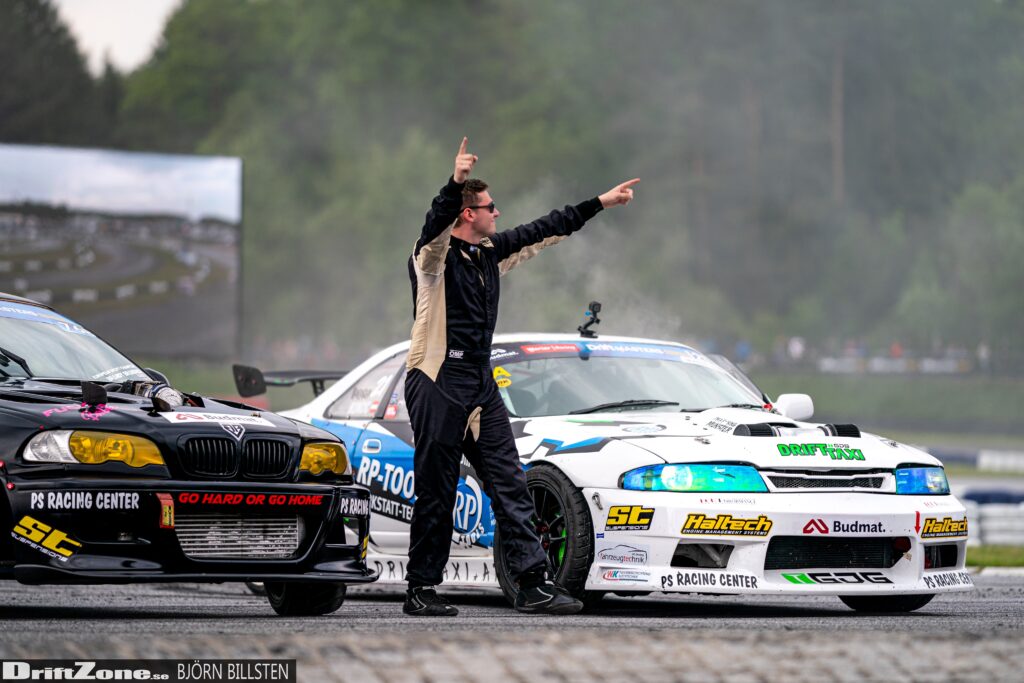 DriftZone contacted Daniel "Brandy" Brandner who ended up at 17th place during DMEC 2019. Daniel started as a local wildcard at Greinbach and had a tough battle in top 16 against Adam Zalewski.
Adam won, but the home crowd enjoyed Daniel attempt to advance in to top 8. The second round was held in France and Daniel got his second wildcard. He qualified at 20th place and after a OMT he was knocked out by Matt Carter. Even if it didnt go as planned Daniel got a license to make the whole season.

When DMEC released the driver presentation it showed that Daniel will campaign in a Chevrolet Corvette this season. Since be often look around on social media we got surprised that it was a Nissan S15 in the background of one of his posts.

Daniel calmed out nerves and told us that they are building two cars, a Corvette and a S15. The plan was to compete with the Corvette, but to get parts from the US takes long time.
This means that they will campaign in a S15 during 2020 and continue building on the Corvette for 2021.

The first round of DMEC is at PS Racing Center, Greinbach the 23-24th of may and Daniel is really looking forward to it and just wants to have fun on the track with all of the drivers.
Text & Photo: Björn Billsten – DriftZone.se