It was at last time for James Deane to climb the top spot of the podium in this years Drift Masters European Championship at Ferropolis in Germany.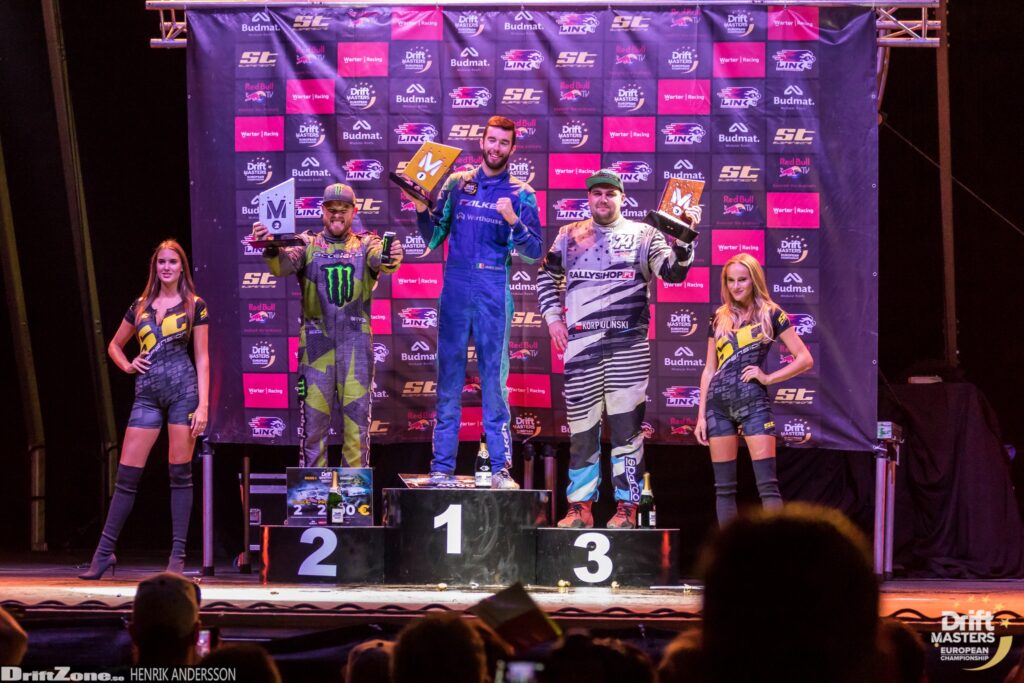 After taking out Max Miller, Juha Pöytälaakso, Elias Hountondji and this rounds surprise Marko Zakqouril, it was time to meet Stephen Baggsy Biagioni in the final. Baggsy was a bit lucky on his way to the final, knocking out Joe Houndtondji in top 32, Tor-Arne Kvia after engine failure, Benediktas Cirba and in top 4 lucky again when a clamp on the intake came loose on Pawel Korpulinskis car shutting it down.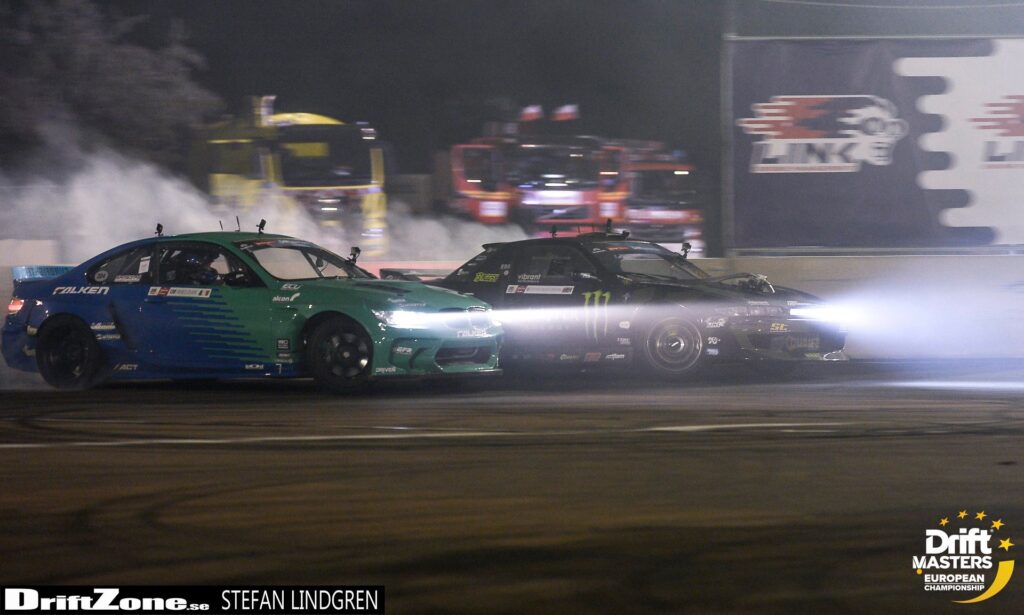 The final battle was a good one, where Baggsy tried to push the world champion, but where Deane finally was deemed a little better. In an interview with Red Bull TV, a happy Deane said: "This was all I wanted, to win a round and show that this car is capable of winning."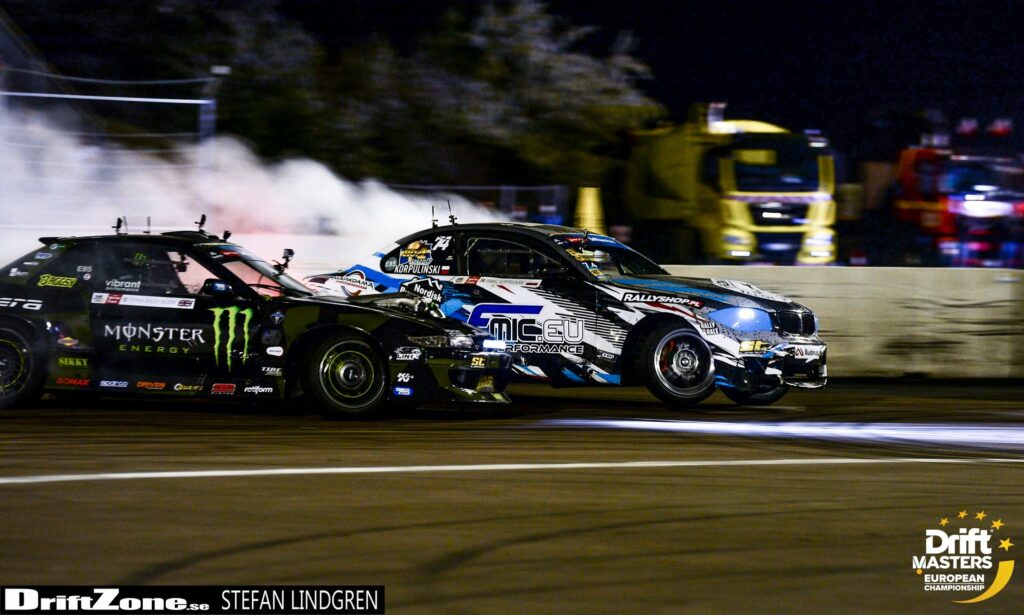 The battle for third was an interesting one, since Zakqourils car broke down in his top 4 battle, and Korpulinskis also shut down in his top 4 with Baggsy, and no one knew if the team would be able to fix it for him to get it running again. Otherwise qualification result would count, which also would have given Korpulinski the final spot on the podium. Korpulinski made it to the start for his bye run, and gave a good run for the crowd.
Many candidates for the championship left the show early, such as Juha Rintanen in top 32, Kvia, Jack Shanahan and Duane McKeever in top 16. This opens up the championship before the final round.
The next round is the final round and it is held at Mondello Park, Ireland, on September 21st – 22nd.
Resultats
Plac No Name
1 130 James Deane
2 13 Stephen Biagioni
3 74 Pawel Korpulinski
4 55 Marco Zakqouril
5 79 Conor Shanahan
6 229 Elias Hountondji
7 29 Adam Zalewski
8 93 Benediktas Cirba
9 59 Jack Shanahan
10 498 Tor-Arne Kvia
11 999 Andrius Vasiliauskas
12 25 Duane McKeever
13 535 Enver Haskasap
14 38 Juha Pöytälaakso
15 24 Ahmad Daham
16 66 Bartosz Stolaraski
17 202 Juha Rintanen
18 61 Martin Richards
19 99 Norbert Zamecz
20 42 Joe Hountondji
21 76 Sebastian Fontijn
22 850 Michal Reichert
23 50 Kevin Quinn
24 22 Krzysztof Romanowski
25 84 Max Heidrich
26 69 Dawid Karkosik
27 46 Pawel Trela
28 11 Grzegorz Hypki
29 20 Roman Kolesar
30 68 Christian Erlandsson
31 768 Daniel Brandner
32 210 Max Miller
Text: Christer Hägglund – DriftZone.se
Photo: Henrik Andersson, Stefan Lindgren – DriftZone.se