In his first time competing in Europe, Duane McKeever showed his skills and won round 1 of Drift Masters European Championship.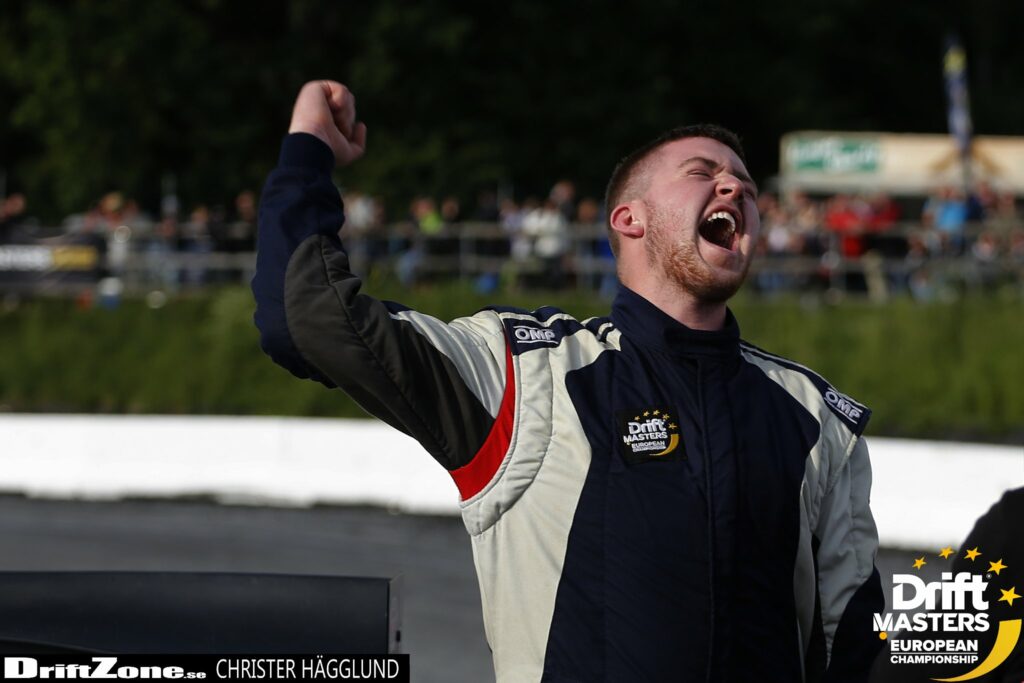 We got hold of Duane just after the podium ceremony.
Congratulations!
-Thank you very much!

How do you feel after this?
-I am not even joking, but words can not describe how I feel right now. I had the worst week you could ever imagine. So much problems we didn't think we were even going to make it.
What kind of problems did you have?
-The gearbox broke, friends back home letting me lend a gearbox, put a new gearbox in the car. And then some more problems so I never thought this would happen, here at Drift Masters round 1 and finish on top of the podium.
And this is your first European competition?
-First ever, yes.
The sky is the limit?
-Hopefully, I hope you're right.
Thank you and the best of luck in the rest of the series!
-Thank you!
Duane McKeevers driving was between good and great all weekend, and the speed and attack he showed throughout the weekend tells us that he will be a contender for the championship.
In his way through the bracket McKeever beat Axel Francois, France, top qualifier Jack Shanahan, Ireland, Juha Rintanen, Finland, Benediktas Cirba, Lithuania and countryman James Deane in the final.
We can not but mention the sequence in the final when Duane was about to over rotate, and made a correction that was out of this world. Many, both by the livestream screens and at PS Racing Center, that thought that the final went in favour of James Deane there and then. But young McKeever wanted something else.
Next round in Drift Masters European Championship will be held in France, on June 14-15th.
Text: Christer Hägglund – DriftZone.se
Photo: Christer Hägglund, Björn Billsten – DriftZone.se