The former Swedish champion Pawel Korpulinski had a success in the fifth round of Drift Masters at Ferropolis, where he finished third.
DriftZone called Pawel for a quick briefing after Ferropolis.
Congratulations to the third position in round 5 of DMEC. At last a success. How does it feel, a few days after the competition?
-A third place in DMEC feels really great! After a tough season so far, this feels really good.

Something happened to your car in the top 4 battle with Baggsy. What happened?
-In top 4 with Baggsy I had a small problem with the turbo. It took a few minutes for the team to repair it, and I was out again for the battle for third place. It was to bad that I couldn't finish the battle with Baggsy, who knows how it would have ended.
How happy are you with your driving this weekend?
-I am quite happy as a matter of fact. There is always room for improvement, and me and the team, mostly my spotter Morgan Göransson, is analyzing it and we are trying to find things to improve after every competition.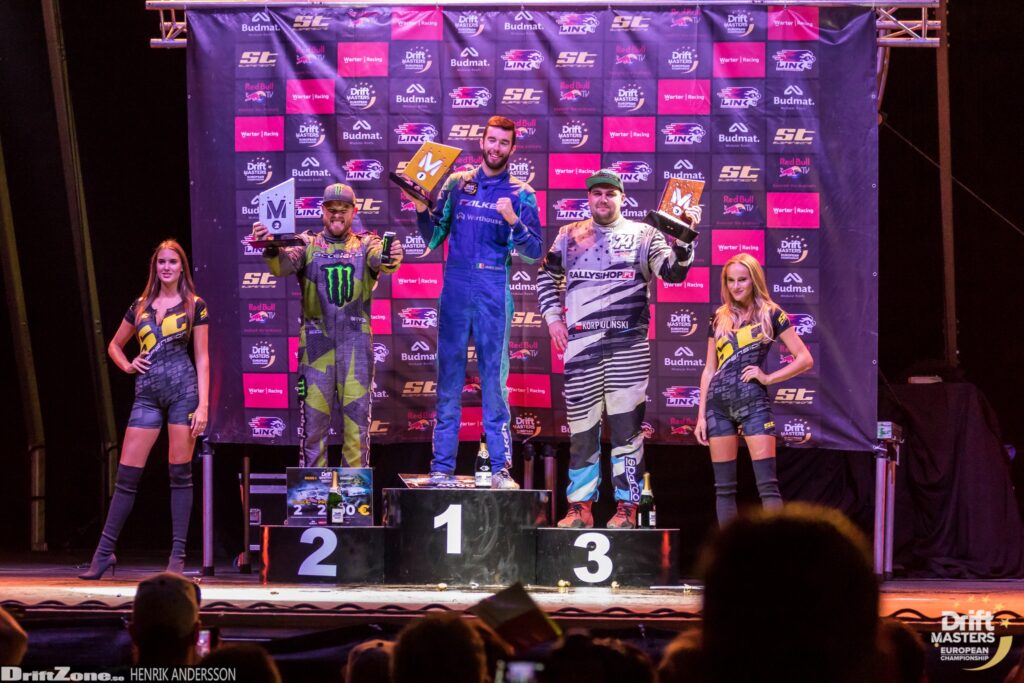 What are your thought before the last round at Mondello Park, Ireland? Your possibilities to climb higher in the standings, last year's result and the fact that there are a few Irish in the top that knows Mondello Park really, really well?
-We haven't decided yet if we are going to go to Mondello Park or not. If we go, we will aim high and the goal will be to climb as high as we can in the standings. One good thing is that this year there will be a new layout at Mondello, that no one has driven before, so the local drivers will not have an advantage.
DriftZone hope that Pawel will go to Mondello and wish him the best of luck!
Text: Christer Hägglund – DriftZone.se
Photos: Stefan Lindgren, Henrik Andersson – DriftZone.se