One event that was very popular in 2018 was Iron Drift King, held at Ferropolis in Germany. Being an old cole mine and now a museum for old mining machinery gave it a really special feel. And now for 2019, Iron Drift King will also host one of the races in Drift Masters European Championship, DMEC.
A key person in the staff is Marcel Uhlig, former drift driver himself competing in for example Drift GP. DriftZone got hold of Marcel and had the chans to ask him some questions about 2018 and of course the 2019 Iron Drift King.
Your event was very popular 2018, even though it was your first year. Many Swedish drivers really liked it. What do you think yourself about it? (driving, track, logistics, etc).

-After many years traveling and competing all over Europe with our own Drifting Team we have learned alot and our vision of creating a own event became stronger and stronger. We have received a lot of awesome feedback of how we ran the event. But to be honest we just ran the event as we believed a drifting event should be done. The most surprising fact for us as organizers have been the performance of the drivers and the reactions of the spectators.
-All drivers gave it their all and they simply had a good time doing what they love and that was visible when it comes to the action they delivered. Due to the fact that we are working with the best possible judges in Europe (Mathew Steele, Mattias Jönsson and Vernon Zwaneveld) we created a track that offers the biggest action and is ideal for intense battles.
-We have been testing different track layouts on 3 different testing days over a period of 6 months with different drivers and different cars to make sure we really picked the best possible layout. The logistics of this event have been massive and a big task to accomplish, to create a safe environment for the spectators and a action packed track, we have bought half a kilometer FIA grade concrete walls with suitable fences as you can find them on F1 and WRX tracks arround the world.
-To deliver those walls, it took 22 truck loads as they sum up to 500 tons of weight. Additional to the sport specific logistics, the task was to create a festival atmosphere to make sure all spectators will never forget this weekend and come back the following years. To sum it up, the impact this event had, exceeded our expectations by far and we are looking towards a very bright future for german Drifting and the German Motorsport Entertainment industry.
What main areas for improvements do you find?
-There are a few areas that we would like to improve for this year, one of them is the visibility for the judges and that will be accomblished by adding special camera angles on the track. Another thing that will grow this year, is the non-motorsport activity side of the event.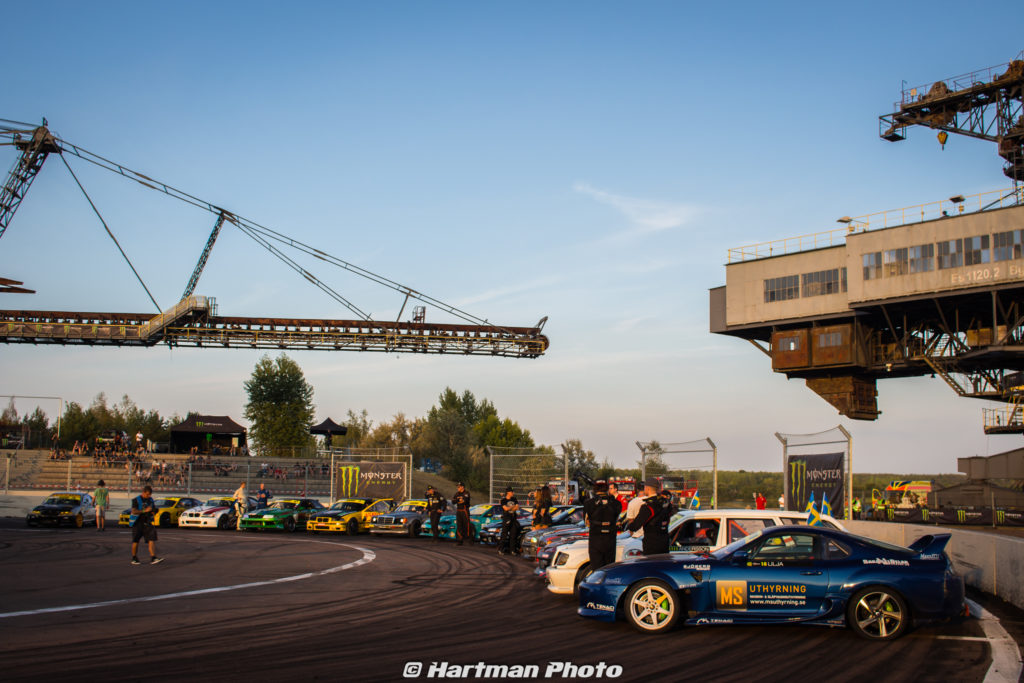 For 2019 you will also host a DMEC event, aswell as Iron Drift King. Tell us a little bit about that. Will there be separate days for them?
-The event will be done in 2 main days for competition, Friday will be the competition day for the IRON DRIFT KING ORIGINALS and Saturday for IRON DRIFT KING MASTERS. One of the most important aspects for us was to not cut down any driving time and give drivers the best overall experience, that is why we are going to have 1 extra training day and 2 night finals this year. We think it is needless to say that the action for the spetators will be crazy this year with 100 awesome drivers competing over the weekend. So jump in your coaches and come to us!
How is your feeling rearding being chosen by DMEC to host one of their events?

-DMEC has approached us already early in 2018 as there was a interest to work with us in future. A European Championship has the task to create unique events each round in multiple countries and that is not easy at all. DMEC invited us for a talk a few weeks after the IDK 2018 event and showed massive interest to have one of their 2019 rounds at the IRON DRIFT KING 2019.

-It took some serious talks and planning to integrate DMEC into the IDK 2019 event but we found a great solution for everyone involved, the fans will be served drifting at it's absolut best this year, and another time IRON DRIFT KING will set the bar for drifting in Germany.
Will you be able to fit all the Iron Drift King teams and 45 DMEC teams at the same time?

-Of course, otherwise we would have not done it. 🙂 Everything has been planned already since a long time to make sure it will work flawless.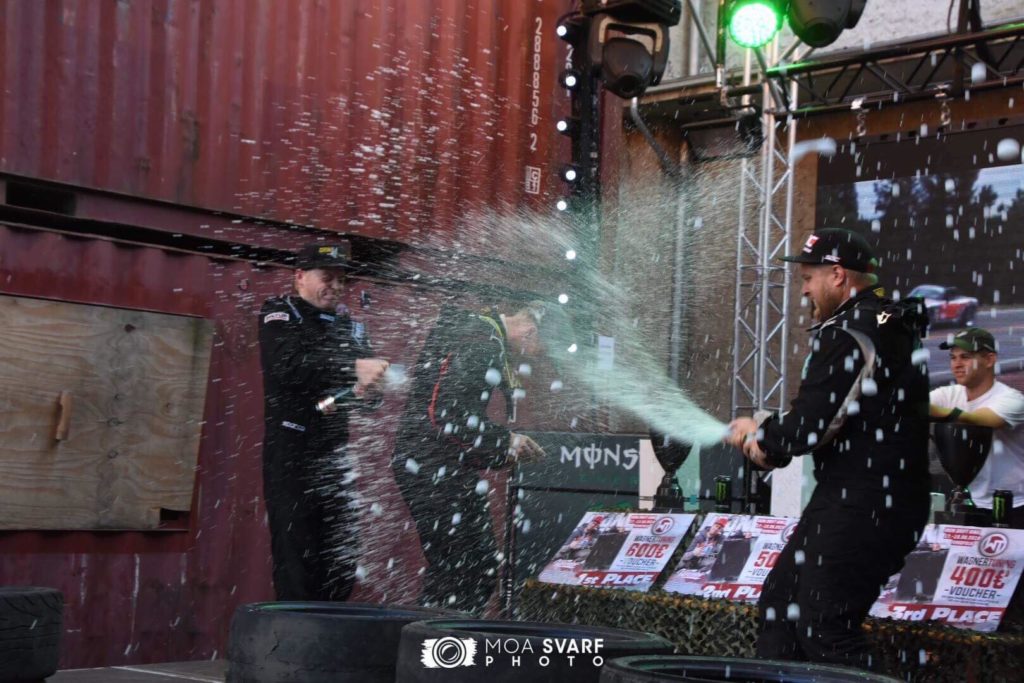 What would you like to say to Swedish drifters and fans thinking about going to Iron Drift King 2019?

For all the drivers, hurry up as open spots are filling up fast and we close registration at the 31st of January. 🙂 For the swedish fans, we would be honored to see as many as possbile of you to visit our event this year. Swedish people are amongst the nicest people on this planet and I am sad that

-I could not make it for another race with my own team to Sweden in the past years as the Swedish fans have been so awesome. IRON DRIFT KING is receiving a lot of support from Sweden and we are glad to have so many of you on board. Be sure to be blown away with the unique venue and the event itself.
What made you come up with the idea of a drift event?

-We created IRON DRIFT KING to fill a hole that needed to be filled in Germany. German drifting was far behind compared to international standards and we simply could not accept this any longer. As we have been competing at the highest level ourself, we understand the needs of the drivers and we understand the expectations of the spectators. IRON DRIFT KING will change the landscape of german Drifting and give this sport the deserved attention.
We hope that Iron Drift King 2019 will be a good race and DriftZone will for sure be there to bring you all the latest news.
Text: Christer Hägglund
Photo: Pontus Hartman & Moa Svarf