Former IDC and BDC champion Jack Shanahan claimed the first top qualifying position in this years Drift Masters European Championship at PS Racing Center in Greinbach, Austria.
So Jack, how do you feel after qualifying?
-Happy, really happy! The car has worked fine today, it's been a really good day.
You seemed to be comfortable in the car already this morning.
-Yes, I had some good practise runs. And the qualfying was the highlight of course.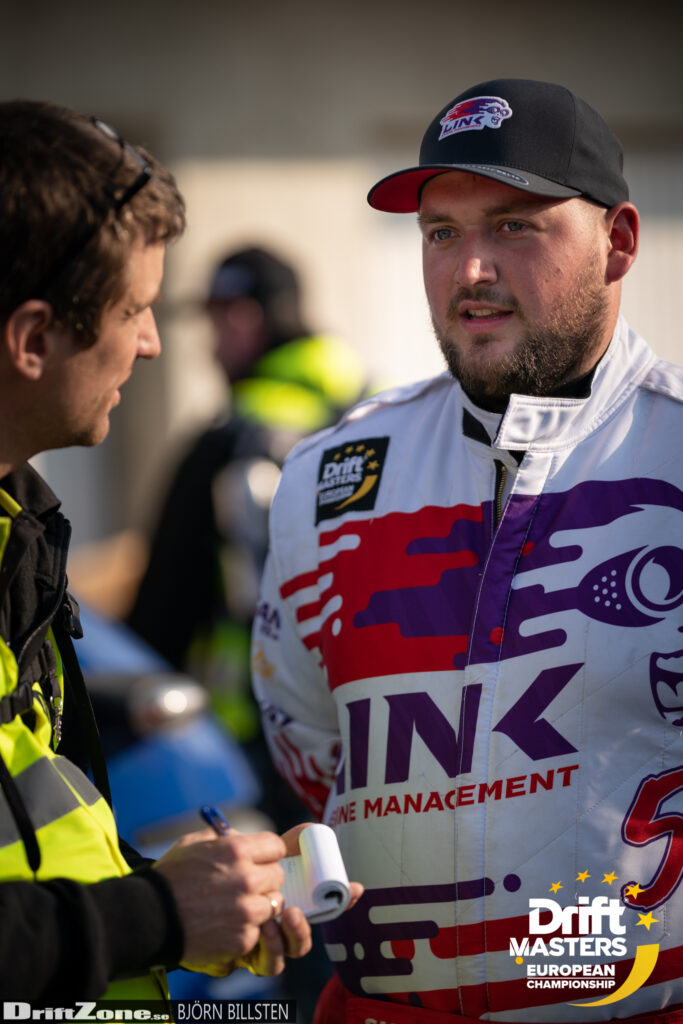 What do you think about your qualifying lap?
-It was ok, I could have been better on the line. But I think it was entertaining to watch at least, I had a lot of angle.
In tomorrows elimination Jack will be facing Paul Smith.
The younger of the two Shanahan brothers, Conor, didn't have the same line or flow in his qualifying laps and ended up in 23rd position. Conor will be battling Adam Zalewski in top 32.
Text: Christer Hägglund – DriftZone.se
Photo: Björn Billsten – DriftZone.se