Jerome Vassia is a French drifter, organizer of the championship of drift in France with 10 years of drift behind him. He will drive his compressor BMW in DMEC 2019.
Can you introduce yourself to DriftZone's readers?
-My name is Jerome Vassia I am 45 years old, married, 4 children. I live in Toulouse in the south of France. I am a sports enthusiast, I practice trail, crossfit, and of course drifting for 10 years. My professional activity revolves around the automotive, I am also promoter of the French Drift championship since 2013. In 2006, I created a driving school, the drift academy in Albis, where we have different cars (350Z, bmw, mustang)
How did you come to drift?
-I did not even know that I was drifting, for me it was slippage. I loved sliding, I practiced alone in my corner and I discovered that there was a real discipline, the drift.

Do you have other experience in motorsport?
-Yes I started at 5 years old motocross, then many years of karting, I also made promotion championship on circuit, and I was also co-driver for 2 rallyes.
What was your first drift car?
-Difficult question. My first drift car was a Peugeot 505 GT and I was 14-15 years old. My first competition car was a rented Nissan S13, and my first personal competion car was an E36 M3. So it's a lot of first cars.
Are you looking forward to the first round of the 2019 DMEC in Austria?
-Yes of course because the winter is long. And I hate it too because I miss adrelanine and competition. And I know a little circuit to have rolled on
Any preferred circuit among all those of DMEC?
-I would say France (laugh), chauvinism, and Mondello I know for a few years. Germany, Poland, and Lithuania I do not know them, but I can't wait to discover them.
Which car will you drive for DMEC 2019?
-For Drift Masters I will drive a BMW M3 E92 with a V8 M3 GTS 4,4l with compressor prepared by Banet Sport, one of the French specialists in the discipline.

An engine with compressor is not common in drift?
-No indeed, I work in parteneria with Banet sport. He takes care of the tuning of the compressor. And that allows to test their future product that he will put on the market.
Is it the same car as your 2018 season?
-No in 2018, I had a Nissan Ps13 with an RB25.
How was your 2018 season?
-I had a lot of fun but the results were jagged. The level is very high at the DM and qualify is not acquired. The goal was to bring the car back intact because my father used it at the French Championship and I achieved my goal (laugh).
With the team we really try to keep the fun spirit of this sport in all circumstances. You have probably already crossed the RedTeam in a paddock …
What are your goals for Drift Masters 2019?
-Play reliability first. And have nothing to reproach to myself when you see the pilot plateau that will be there. And tell me that I would have done all that I could do and give the maximun of myself. But also to be proud for the French drift that the DM is in France and for the promotion of sport in general.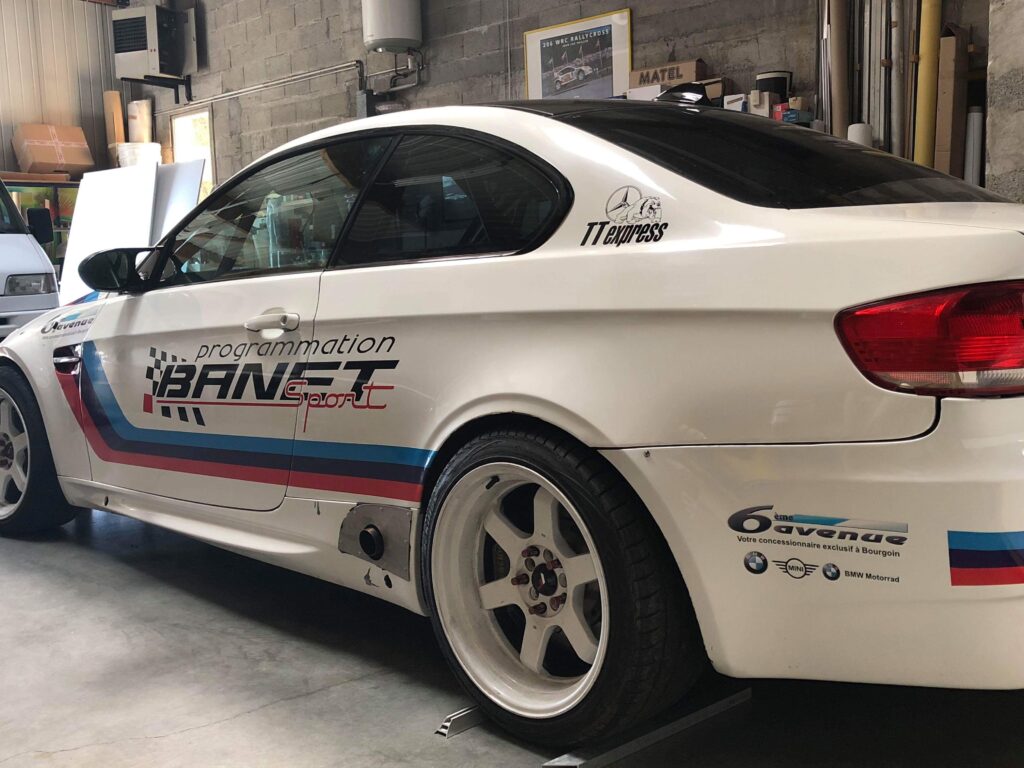 Are you going to another championship this year?
-Certainly on ASSERTO with my friends from the DCCGP who organized for example the winter season of the Championship of France simulator!
Not to mention money, not a dream car for drifting?
-The absolute dream, a porsche cup because I know this car for driving on circuit, and it's really a pleasure and super fun too and flat 6 and the sequential box … a dream.
Have you heard about Gatebil?
-Gatebil yes I have heard about it and I have also seen videos, I would like to go but this year it will not be possible with the Drift Masters and the French championship
Anything else you would like to add?
-I would like to thank all the Drift Masters team for their organization and know-how. And I hope that we will all have a good time this season that we are the drivers and the organizers but also the public
Text: Wilfried Butin – DriftZone.se
Photo: Jerome Vassia Drift Team