Juha Rintanen is an experienced Finnish driver, former Drift Allstars winner and Formula Drift competitor. We sent our reporter Anastassia to interview Juha and hear a bit about his plans for 2019.
You drove only a couple of competitions last year. How would you summarize that season?
-Last year was supposed to be a year totally off from drifting. I've been driving a long time so a break felt really nice. Although it did not quite work out and we had to put the car together for few competitions and events. But the year was totally meant for having fun behind the wheel for a change and getting some exposure for our long term sponsors and I think we did just that! Running just few events still felt like a year off for me and I did enjoy it a lot. Still being behind the wheel got me already thinking about 2019…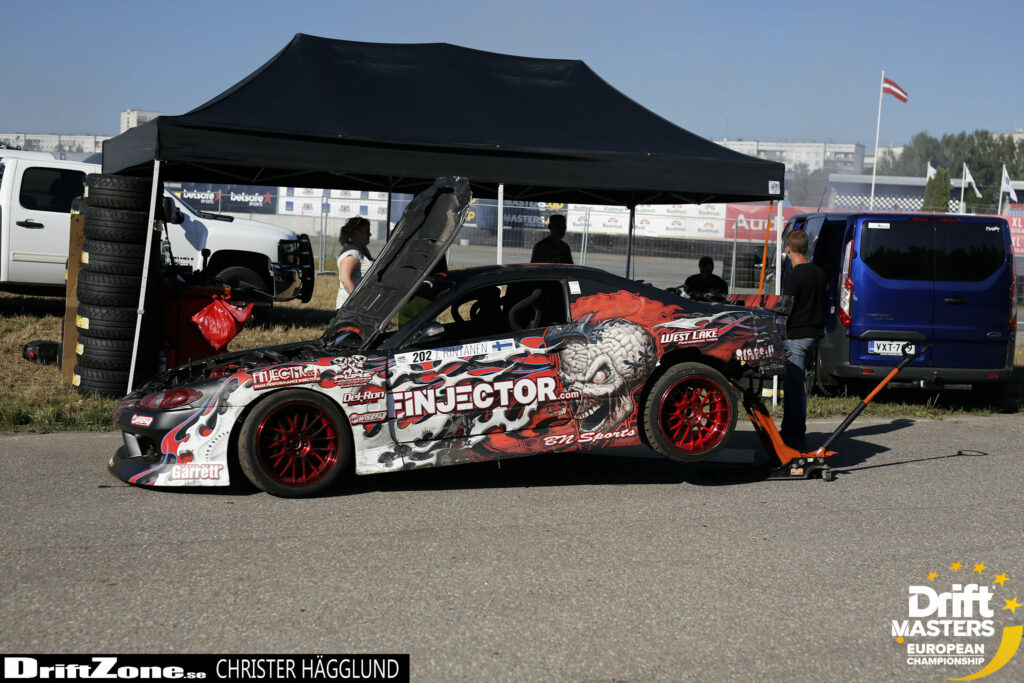 You drove in Formula Drift. Can you tell us something about it?
-FD was challenging for us mostly because of the budgets and it being as far as it is. It's hard to get a fully working season together with a small team if you're struggling financially too and not being able to work while there. It was still super fun and we got tons of experience and made lots of new friends. I would do it all over again if I had the chance!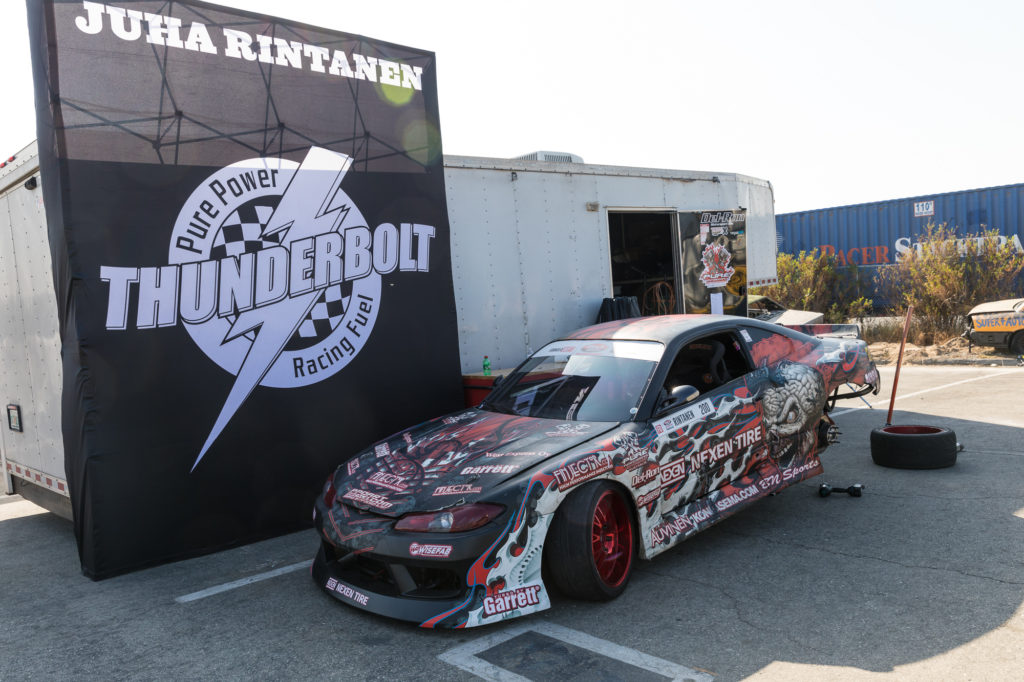 How much is it different to European drifting?
-I haven't driven in Europe properly in a long time so I cannot say all things for sure. Europe has become a serious contender in the world of drifting. The fact that some series have been dropped out and the best drivers are being combined in one series is very interesting. DMEC will be challenging!
You are going to drive DMEC 2019. What are your expectations for this season?
-Yes I did sign up and got selected for DMEC this year. We are trying to bring our experience to the field and also make a good show for all the spectators! A season here is a little easier for us to organize so we are expecting some fun times with the team and try to bring the joy back in drifting again! We are combining forces with Paasonen Drift team from Finland this year.
Will we see you also in Finnish tracks this year?
-Possibly… At least some fun days or single events. It was fun to see the renewed Finnish drift scene again last year. The spirit of drifting and companion is still there and people are having fun!
Tell us something about your car, do you have to do some changes to it?
-My car and my driving style has always been very fast so we are trying to keep at it and keep the 'Flying Finn' title we have had. We are rebuilding our Finjector.com S15 now just to make sure everything is as reliable and nice as possible.
Main changes for the car this year is using a top Finnish suspension brand Bigem custom made shocks. Specially made for drifting and we are helping them to develop the set even more this year. Also we are increasing the power a little and adding a full dry sump system for our 3.5 liter 2JZ-GTE PPM Stroker kit. Also some electrical changes and and…
Everything will be revealed at the American Car Show in Helsinki, Finland 19th of April at Finjector.com booth.
Text: Anastassia Samoilova – DriftZone.se
Photos: Christer Hägglund, Stefan Lindgren – DriftZone.se, Göran Röjhagen – Deltaphoto.se