We caught up with the winner of Drift King of Riga, DMEC round 4, Martin Richards a few days after his great success to get his own view of the achievement.
Congratulations to a great win in Riga, Martin!
-Thank you!
First of all, how does it feel to win an event like DMEC at Bikernieku Trase in Riga?
-It is truly mind blowing. I have driven this track 3 times before up to 2014. Having some time away from European competition to focus on our domestic championship, the British Drift Championships, we really came back to Drift Masters European Championship to accept new challenges and put ourselves on the biggest drift stage to sweep the world now. We had little expectation of accomplishing any more than top 8, I just wanted to get through to the top 16. No way did I imagine to go all the way. It certainly is a dream come true.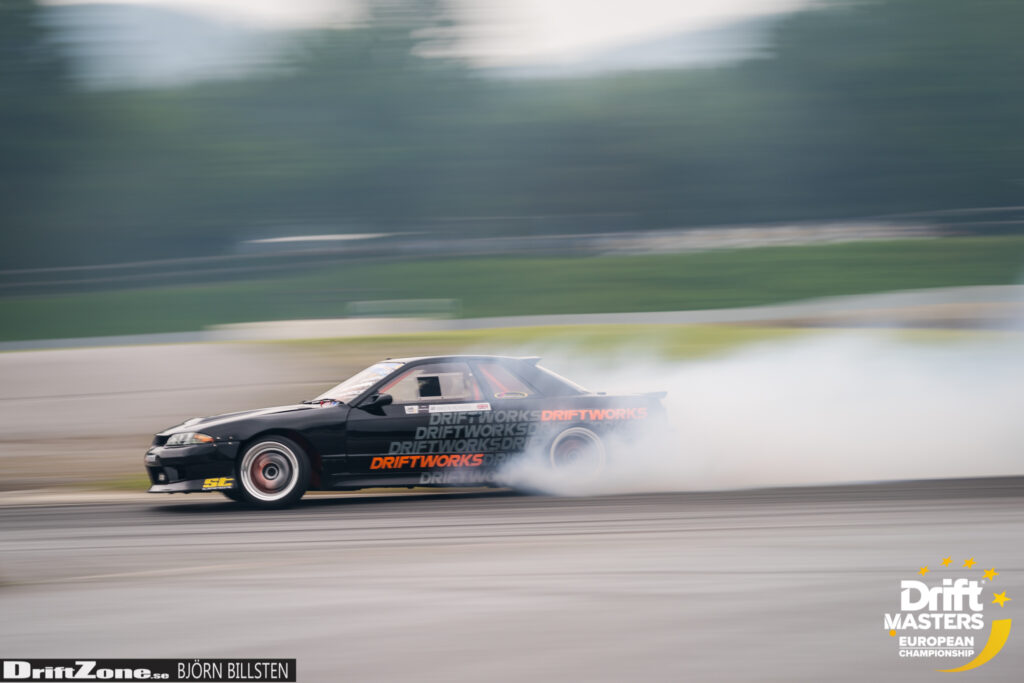 Does this win change your goals for DMEC this season?
-The win doesn't really change my goals for DMEC this season. With so much amazing talent, crazy events and tracks, doing well in this championship not only do you need vast amounts of driving skill but you do need a little bit of luck on your side. Our main goal for this season is to finish in the top ten that goal still stands, after this event maybe a top 5 finish would be the greatest achievement for our first year of competing in DMEC.
Next round is Ferropolis, Germany in just a couple of weeks. Which of the remaining rounds are you looking forward to the most?
-Definitely Ferropolis, we drove this event last year for Iron Drift Kings and finished 2nd after an over night engine change. This place has everything for the perfect setting for the penultimate round of DMEC this for sure will be another mind blowing event.
Is the car ok for that, or do you need to rebuild something?
-The car is running perfect, maybe some slight cosmetic repairs, aero and fibreglass.
Anyone you would like to thank for help and support?
-I would like to say a huge thank you to Team Driftworks for providing me with the amazing DW32 (R32 Skyline) and all the help and support chasing my dream to compete in this championship. Hewland Engineering for coming on board this season with the most competitive and reliable sequential gearbox it really is a true piece of British engineering, Valino Tires UK for supplying us with the most competitive tire. Xtreme Clutch and Work Wheels Japan for keeping style alive in Drifting.
From DriftZone we wish Martin the best of luck in the last two rounds of the championship.
Text: Christer Hägglund – DriftZone.se
Photo: Mattias Laago, Björn Billsten – DriftZone.se