One of the new drivers in the 2020 DMEC driver grid is Niko Määttäkä from Finland. We asked Niko a few questions about who he is and about the upcoming season.
Tell us about yourself, your car and how did you ended up drifting?
-I am 34 years old car mechanic and tire specialist. Proud dad of two little boys. Car is Nissan s15 Silvia powered by dodge r5p7 Nascar NA engine making 832 horsepower and 852 newton meters of torque. Sundforss special parts front axle parts and wisefab in the rear. Sailun Atrezzo R01 motorsport tires. I started drifting 2008 and same year bought this exact same car and driven it since. Interest towards drifting came along while watching videos from internet and thought that it would be cool to try. Have been trying now for 12 years.
What are your achievements so far?
-We have participated mostly in Finnish Drift Championship and became champion last year.
But also many podiums in Baltic competitions

You won Finnish Drifting Championship, what was your feelings at that moment? And how would you summarize the last season?
-Last year was indeed pretty great. Everything went smooth, nothing big broke, and the car performed great. Team worked hard and all I had to do is to concentrate on driving and doing my part. We had good experience from races outside Finland and they gave a lot of confidence towards next season.
This season you are about to competition in DMEC, what is your plans for this upcoming season?
-Win. Anything else is a failure.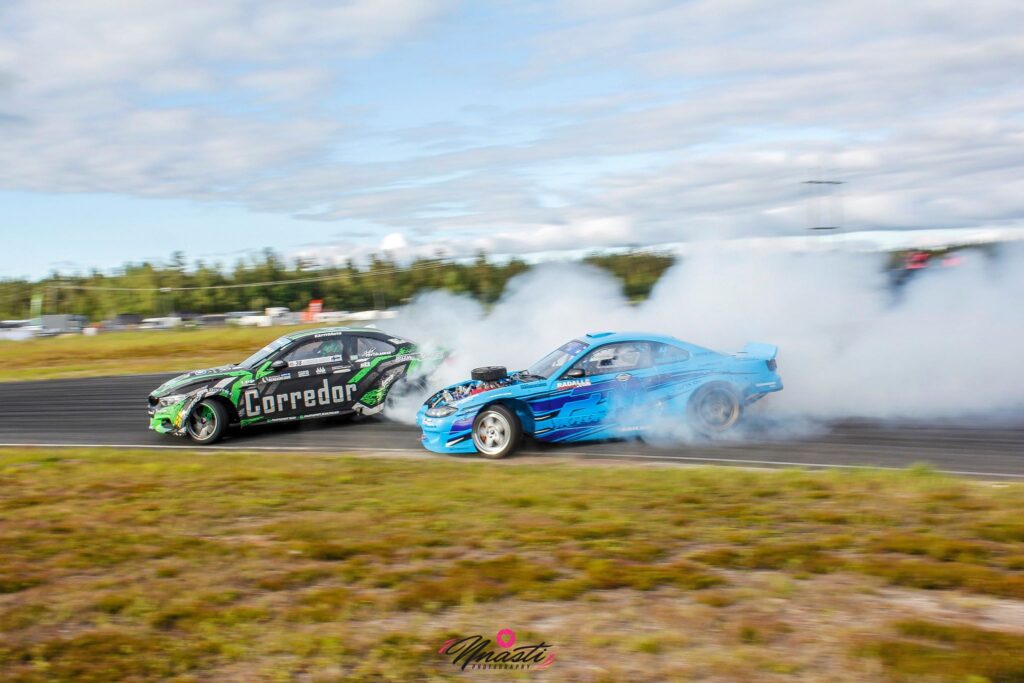 Are you going to competition in Finland too or do you just focus on European Championship?
-All the races are pretty much on same dates so I believe we concentrate in European series this year and hopefully we can challenge other competitors and have a good upcoming season in DMEC. Few races are must for us in Finland and those are Venetsia Drifting in our hometown Kokkola Finland witch we organize ourself. And my fiancé Hanna's own race JKL Drift King in Jyväskylä Finland.
Text: Anastassia Samoilova – DriftZone.se
Photo: Anastassia Samoilova – DriftZone.se