Juha Rintanen has had a good start to the season in Drift Masters European Championship, with a first podium in France this passed weekend.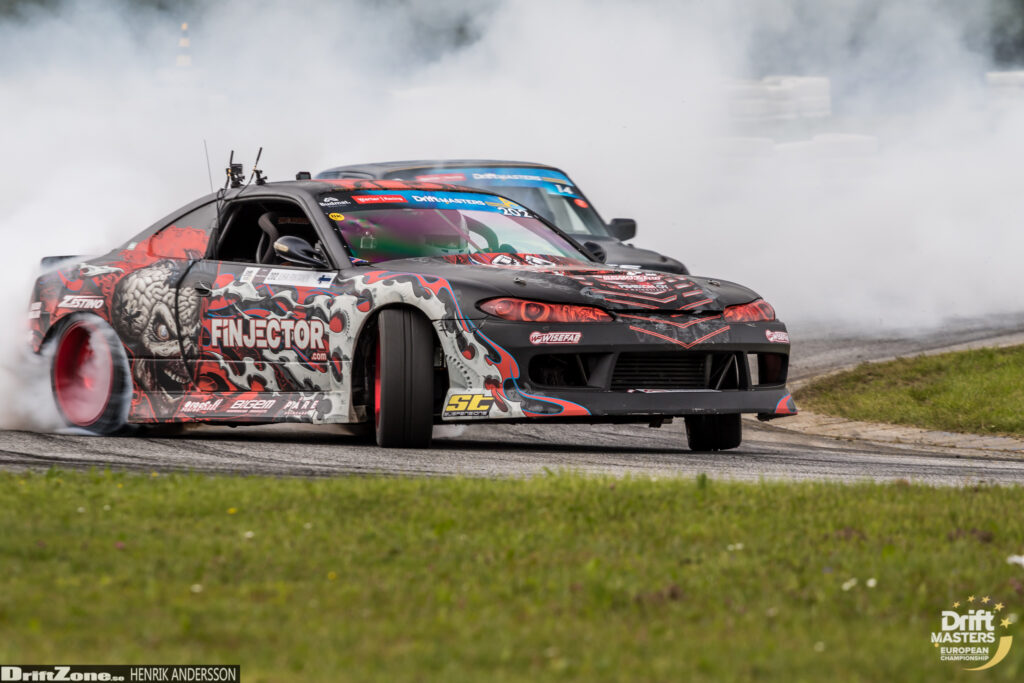 After getting back from his success in France, we wanted a comment from the Formula Drift merited Finn.
So what are your feelings about the competition in France?
-France was great. It's nice to have these new tracks in the championship. There were a lot of cars since they drove France series competition also, but everything still flowed nicely! Well organized, but they could have ordered a bit better weather for us.

You are now in top 4 in DMEC, what you think about your position?
-I'm super glad about the position. I know we can do well on a good day and the result here gave me more confidence to push even harder for the next rounds!
Did you expect that you are going to stand on the podium in France?
-Nothing comes easy in DMEC so even if we hope for a podium, we have already seen that anyone can still drop out in Top 32.
What is your expectations for next competition?
-Push harder. Poland is slower but more technical track with a lot of transitions and close battles. It's a new track for me too so just got to find the pace and I hope we will do good

Now I just want to say good luck to you in the next race!
-Thanks Anastassia and all the readers! Please follow our Facebook @juhaRintanenMotorsport and Instagram @juhaRintanen for more content! Warm and smokey summer!
Text: Anastassia Samoilova – DriftZone.se
Photo: Henrik Andersson – DriftZone.se (archive)