Tor Arne Kvia suprised many with his driving skills and success in DMEC 2018. Now he's preparing for a new season.
With a third place at the premiere in Plock the up until then quite unknown Norwegian driver took a step into the limelight of European drifting. The rest of the season went up and down, where good results was mixed with bad luck. As in the round in Tourun in Poland, where a leaking gas tank put a stop for an even better result.
Now Tor Arne is preparing himself, the car and the team for a new season in one of the worlds toughest drifting series.

How does it feel to be one of the 45 drivers that gets to compete in DMEC 2019?
-It's the best feeling ever haha! Its a confident boost that you can't describe or imagine that your one of the 45 choosen drivers. Im grateful for the oppurtunity!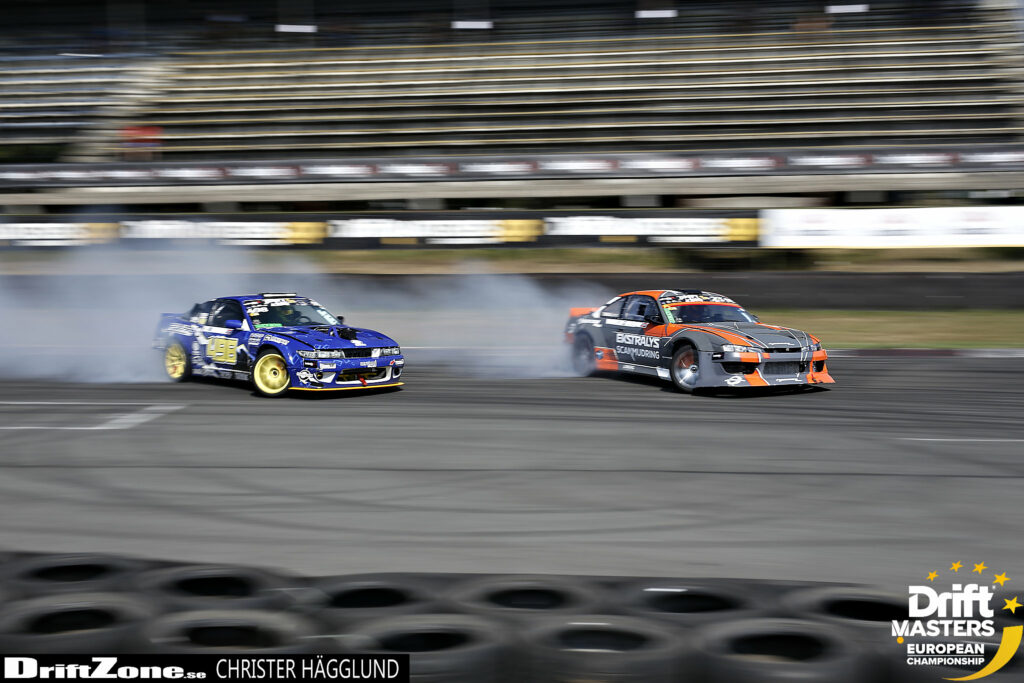 Is there any of the six round that you are looking to more than the others?
-There is no doubt that Płock fitted my driving style but Ferropolis will be an exiting round also.
Have you filled all the spots in your team for the coming season?
-For 2019 we have choosen the best team for us, that will be same each round. Last year I had 4 different spotters and 6 different mechanics, so it took some time for everyone to get into the mix. Now we got my dad Torbjørn as Crew Chief, Fredrik Aamodt spotter, my brother Vetle as mechanic and my favorite Swede Martin Gibson as mechanic. Also ACMedia with the camera!
Are you doing any upgrades on the car before the season premiere in Austria in May?
-As Wisefab is now supporting us we've upgraded to their v2 kit. Otherwise its not upgrading rather fixing after a really hard 2018 season.
The competition is really tough, many of the stars from 2018 are still in the series. A few more is joining, among them IDC and BDC champion Duane McKeever. Do you see it as a pressure or an inspiration to compete against this type of drivers?
-Of course its inspiration to me that the field is the best in the world. There is no certain pressure I feel about it really. But I reckon if 2018 was good 2019 will be great!
Text: Christer Hägglund – DriftZone.se
Photos: Christer Hägglund – DriftZone.se