Last weekend it was time for Drift Games Nationals, round 3. This time the competition took place at Eikon Centre in Ireland. With a tight and technical track Cathal McLoughlin takes home first place.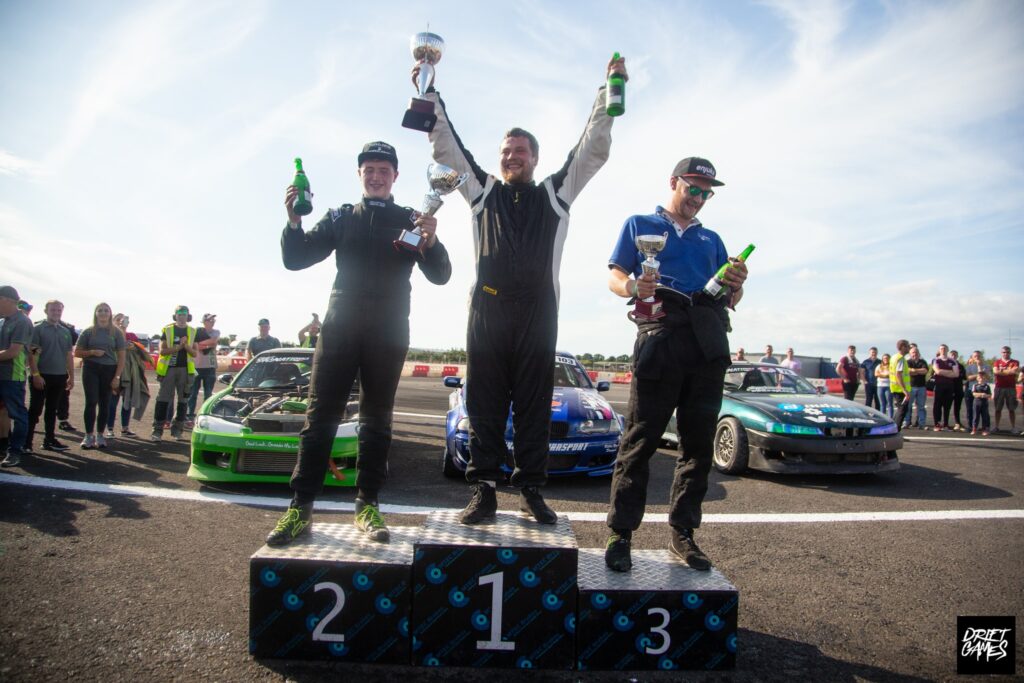 The layout at Eikon Centre invites the drivers to tight and technical battles. Harry Kerr and Cathal McLoughlin competed in the finals, with an amazing round with one of the closest finales in Irish history, Cathal McLoughlin took home the first place. Harry Kerr therefore ended up in a second place. Mark Brady took home the third place and stepped onto his first DGN podium and made sure he showed that he is a future star in the series.
Next time it is time for the grand finale and after this race, Harry Kerr now sits only one point behind Luke Barker, so anything can happen. The grand finale will take place at the 2019 Irish Motor Festival in Punchestown Race Course, August 24th and 25th.

Text: Elin Molander – DriftZone.se
Photo: Drift Games