Round 2 of Link ECU Drift Games Extreme did happen this weekend, the round was called Drift on the docks since the track was built at Dun Laoghaire docks.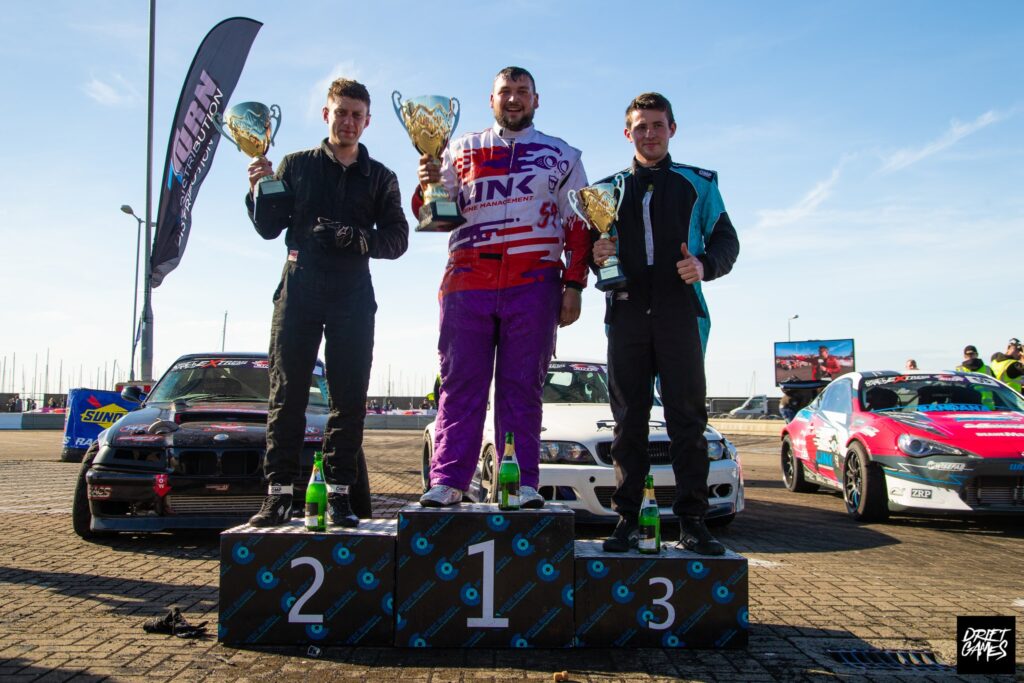 Well first off, it was an eventful weekend with hard battles all around, but the specators got nice and sunny weather and got to see some really good and close battles. The track was advanced and the drivers pushed hard to win their battles. When top4 was coming up it was between Jack Shanahan, Lee Scott, Ryan Caldwell and Paul MCarthy.
Jack won a place in the finals, and Paul won his battle so the battle for third place was between Ryan Caldwell and Lee Scott. The final had Jack Shanahan in his newly built Toytota GT86 against Paul McCarthy and his BMW E36.

So how did eveything turn out? Fourth place for Ryan Caldwell, third for Lee Scott, Second place for Paul McCarthy and the winner was Jack Shanahan that had issues during the day with overheating engine. But his team manage to keep the car running so that Jack could grab his first victory of Drift Games 2019.
Text: Henrik Andersson, Driftzone
Photo: Link ECU Drift Games Extreme