The first round of Drift Kings International Series, was held last weekend in
Motodromo Castelleto Di Branduzzo, Italy.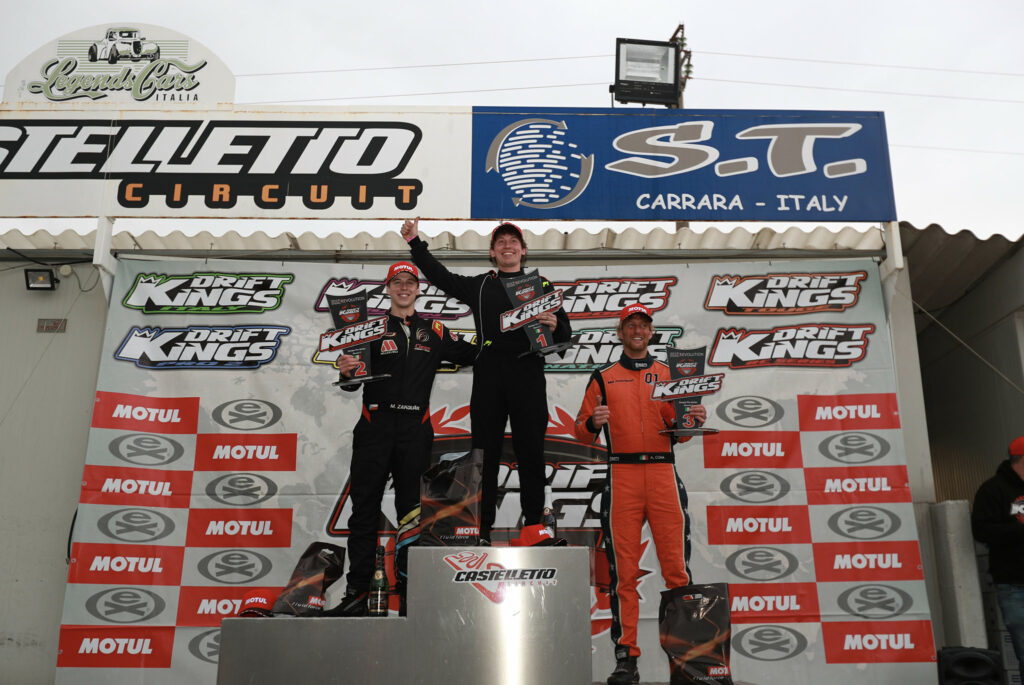 During saturday the drivers did their training, and all the driivers worked hard to find their lines before qualifications later on the same day. The weather was cloudy but dry with good grip.
Marco Zakouril took first qualification, second was Rick van Goethem and third was Gianluca Lazzaroni.

Now on sunday, every driver who made it thrue to the bracket was ready. The weather was not as good as saturday, so the battles was made in rainy conditions and that changes alot of variables for the drivers.
In the battles we saw both Marko and Rick win their battles, but Gianluca was knocked out in top 16.
Moving on to final four with Marco Zakoruril Rick van Goethem, Albert Cona och Gunther Denk.
The final was tight and both drivers ran hard for the win, at the end we saw Rick van Goethem win the Pro class, Marko Zakouril second and Albert Cona third. Fourth came Gunther Denk.
Text: Henrik Andersson, driftzone
Photo: Drift Kings International Series