David Kalas came to Scandinavia to judge in both Gatebil Drift Series and Swedish Drift Championship this season.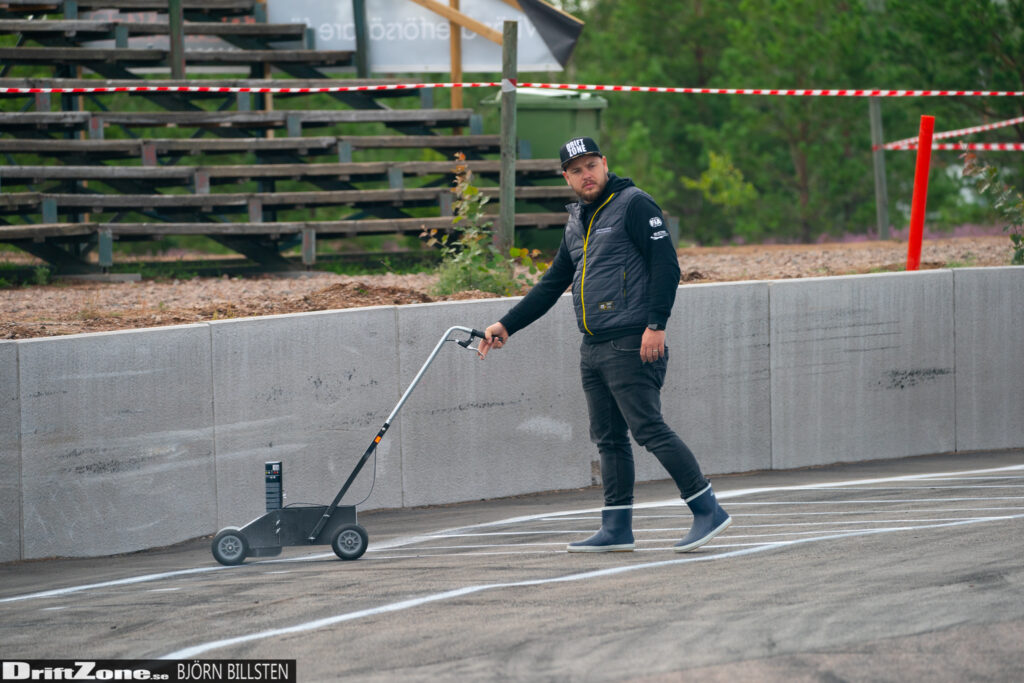 We caught up with David when he was on his way to Sotchi for the Russian Drift Series, to get him to summarize the season and his view of drifting in Scandinavia.
David, what are your spontaneous comment on what you saw of this season in SDC and GDS?
-I like to go to Scandinavia to drift competitions, it is a special occasion. Crazy drivers and great fans. Cars are well built, very safe and even if you are looking on low cost built car it has main safety features which is important. GDS and SDC competitions are different and it is good. When SDC is a national series where you can fight for national champion status, GDS is a celebration of motorsport. For SDC it is good level national championship, GATEBIL is special, every drifter should visit at least once in life.

What do you see as the main focus area for Scandnavian drivers now, to have more success in DMEC and other series?
-Main problem is seat time, but it is similar for almost any country. Drivers should look for as much seat time as they can. Scandinavian drivers have good approach, they have good teams, using spotters, but still doing mistakes during qualification and battles – exactly for this you need to have more seat time to get more confidence.
Seeing a lot of venues in one year, if you would give Swedish events one good advise, what would that be?
-Do not be afraid of changes, if you are running one layout for XY years it can be helpful to change it, especially when cars and drivers are developing, layouts should too. This mainly goes to Hultsfred which can be changed to be more fast, for example last round of GDS we changed layout at Mantorp and it worked great, only we've been fighting with weather.
Speaking of DMEC, can you name one or two highlights from the DMEC season?
-There were so many highlights this year at DMEC, that it is impossible to take just two. But what I like most is development of DMEC drivers, they are every time running so close to impossible and because of that they are moving their skills way ahead of others.
Do you think that it is a big advantage for you as judges to follow an entire series, like you, Vernon Zwaneveld and Kevin O'Connel did in DMEC?
-It is good for the series if you are able to have same judges for all season, because judging is more even during season. The problem is that there is not enough judges to have it like that for everybody. I'm having DMEC like my main series, so I can promise them participation on every race, but because of that I cannot promise that to anyone else if there is collision. Also level of DMEC is very high, for national series it is not that important, you can have two same judges for all season and changing one international judge.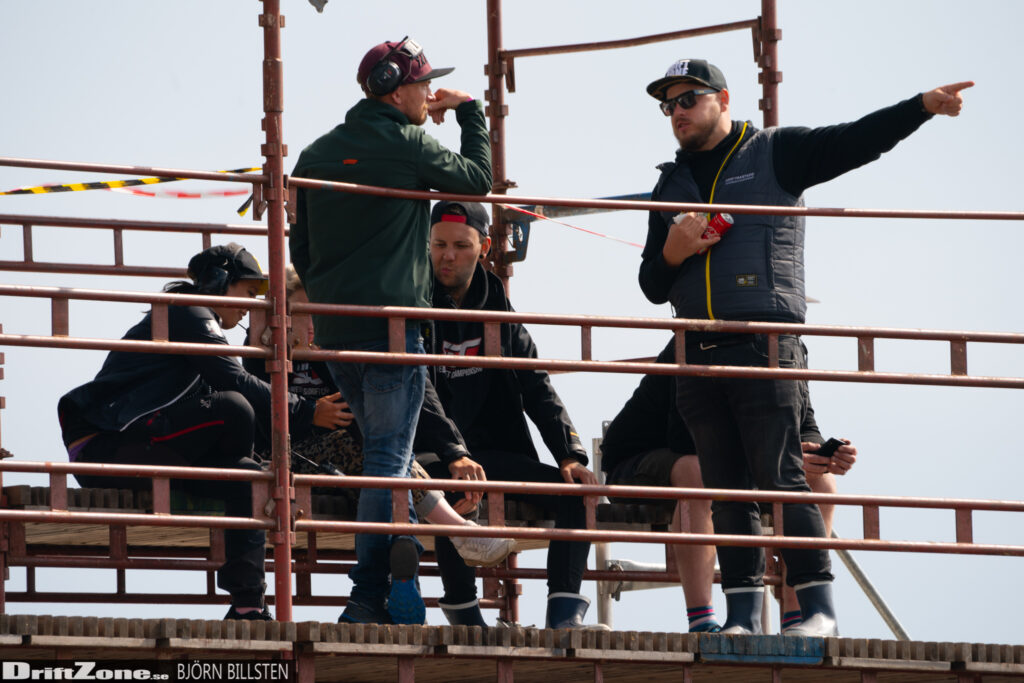 At Hultsfred I watched you look for the spotter of a car after making a difficult call in a battle, to explain why it happened. Do you think that this immediate contact with spotters and drivers is important?
-If there is time for that it is good, because you can eliminate a lot of bad emotions and drivers are normally grateful for that. If there is no time (normally there is not time), I'm explaining to drivers after race, we can also watch replay and talk through what they can do better next time. That's why it is so important for a judge to make notes, that he can explain why the judgement was like it was and what to do next time to change it. This is helping to drivers, series because driving is getting better and in overall also to drifting community.
Any difference between different countries in how this feedback is received?
-Of course there is lot of differences, it is important when you are speaking with someone that you are accepting his culture and way of thinking. But also you need to be strict about rules.
If we were to glimpse at the future and next year, will you be as busy next year also?
-In 2017 I had 28 races around the world, this year I was trying to decrease it to have more time with my family and regular work and I'm having 23 races. Also I became chairman of sporting regulation group in FIA. For next year it looks at this moment similar to this year, but also there is ongoing project with FIA about training new judges, so more and more work related to drifting.
Do you think we will see you in Scandinavia again?
-I think so, I really like Scandinavia and drifting there, already in communication with GDS for 2020.
Anything you would like to add?
-I would like to thank all the people who read it till this point, because without enthusiasts like that, the drifting wouldn't be that successful. There is still bright future for drifting and I'm very happy that I can help to develop this motorsport.
Text: Christer Hägglund – DriftZone.se
Photo: Björn Billsten – DriftZone.se