In a world that is mostly for men, I talk to one of the girls that made it. A girl that won't take any crap, and that's ready to kick ass and show that she belongs in the world of drifting.
Well done on making it to the final in Mo-i-Rana. How does it feel?
-Making it to the Final in Mo-i-Rana felt like I have truly come so far. In only about 8 Gatebil rounds of drifting overall, to make it to a final of a competition felt like a dream and I'm not stopping there!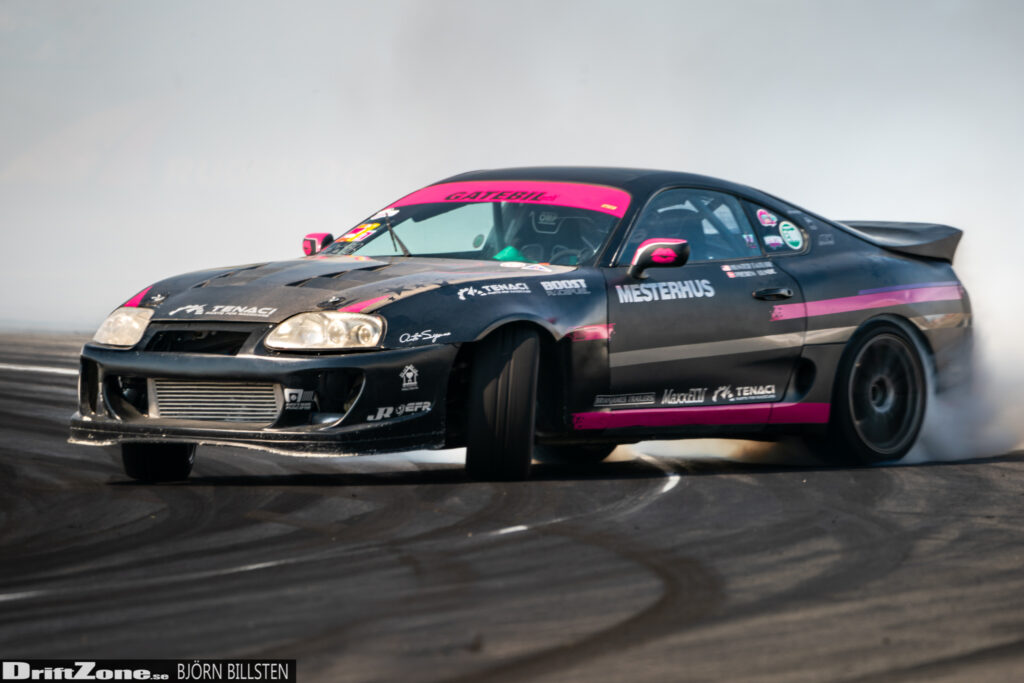 You're a girl in a mans world. Is it harder for a woman to make it?
-I think back in the older days it was harder for women in motorsport to be "accepted". Today however, people want to see women in the sport from what I have experienced and once you put that helmet on, gender doesn't matter anymore. That's the cool thing about motorsports, its not about strength, it's about technical skills behind the wheel. Women have every chance to beat the boys!

Do you get comments about it?
-I get asked all the time if being a women in drifting is hard or if I come across a lot of "haters" Honestly, I rarely do, most of my supporters are very encouraging and its so up lifting. It keeps me wanting to push harder and harder every time I drive.
What did you have to do to get where you are today?
-I got to where I'am today by having a true passion for drifting and having confidence in myself. Of course, if it wasn't for Fredric and a team of friends that helped build the Supra, it would all probably still be a fantasy. Thanks to them, I've kept striving to learn something each time I hit the track. I always remember to be humble with people, sponsors and be kind to myself. When I mess up I know its ok, I learned what not to do and apply that to my next run. It's incredibly important to have fun and take things as they come. Being the underdog is fun! I'm never ashamed to look like an amateur.
Tell us about your car.
-My car is a 1993 Toyota Supra MK4. It has a 2jz GTE VVTi engine with 700hp and a BorgWarner EFR8374 Turbo that keeps me up to speed. It was built by a group of friends as a gift and is now managed by Frankenstein Garage, run by Dag Johnson and Andreas Thorsen. They are amazing mechanics!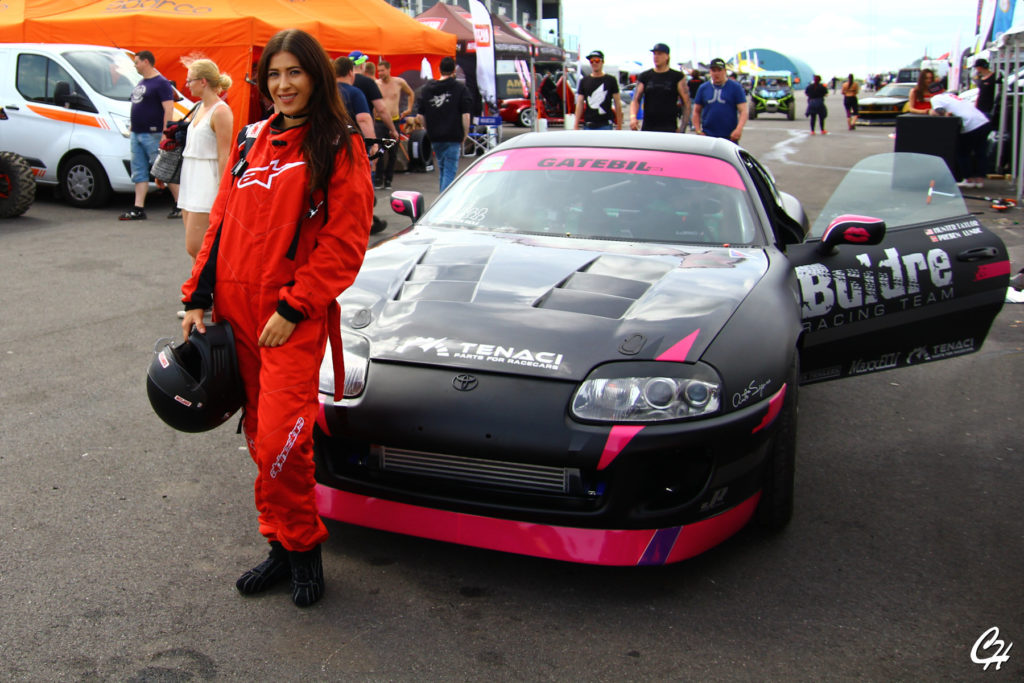 Congratulations on your uppcoming wedding. When is the big day?
-Thank you so much! Fredric and I are incredibly excited for our future as husband and wife. We plan on getting married late next summer as it's a lot of planning to do working around our busy schedules.
What can you say to young girls that are trying to make it in to the world of drifting?
-Girls, ladies! Remember, no one can stop you from chasing something you love and have a passion for. Please have confidence in yourself, your goals and never stop asking questions. This world needs more amazing women drivers! If you want to get into drifting start with a drifting class here in Norway called Drifting Skolen. They have an all girls class which is perfect for starting your journey. Also, during the winter months practice sliding around on some ice tracks, it's the best practice you can get other than doing some go karting and simulator racing.
What are your plans for the future?
-My plans for the future are to keep gaining experience behind the wheel. One day I'd like to win a competition, drift around the world teaching and inspiring others and of course, beat Fredric Aasbø! We also want to have children within the next few years, I'm excited for every second of it.
Text: Annicka Tengquist – DriftZone.se
Photos: Björn Billsten, Christer Hägglund – DriftZone.se