In the southern part of Sweden we have the drifter, instructor, business owner and family guy Michel Rayes. A humble and easy going man who always seems to have some project or plan to implement.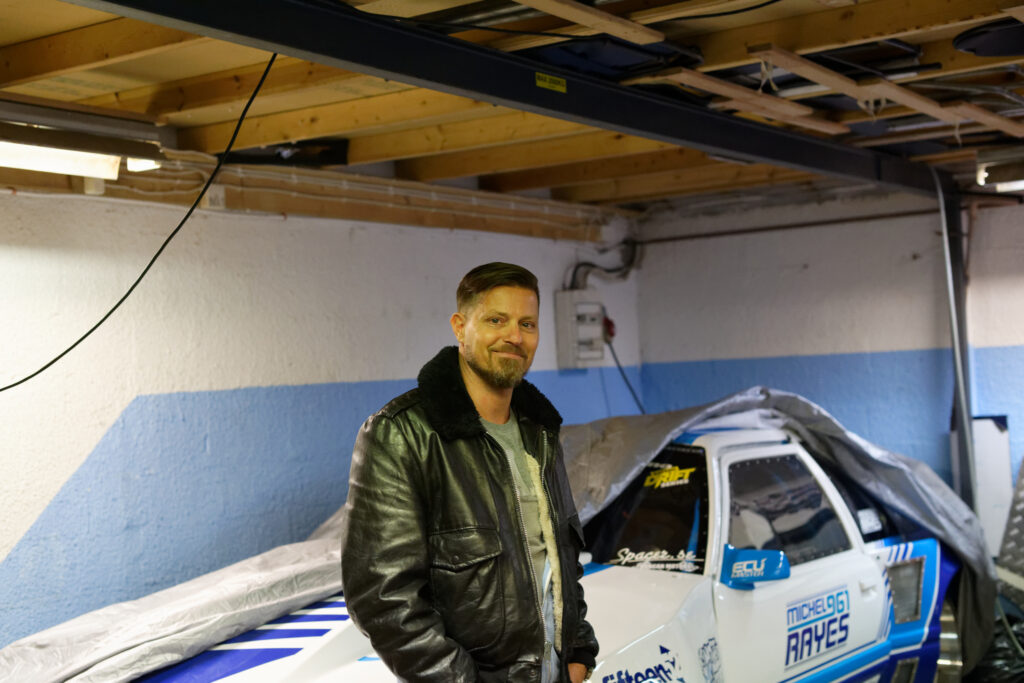 DriftZone took the chance to visit his garage to look at the drift cars, about the last season and why he ended the drift academy.
You started the season with a new car. What is your experience with the S14 now when a new season is coming.
-2018 was the 1st year for me after 10 years to drift a totally new chassi. Going from Foxbody Mustangs to Nissan S14 was a big change. But for the better, that's for sure, I felt I had maxed my driving skills in the Foxbody chassi and needed some challenge to advance. The s14 has a more balanced chassi and I can go bit harder each lap/event which makes any driver evolve. Having last year as start up year and learning the S14s behaviour plus having some problems with turbo, clutch & technical issues, I feel more confident with newer items (clutch set up by Tenaci) and my team mate Rasmus Möller together with PSI MOTOR will replace all current wiring and traditional relais & fuses and will install the new PMU-16 with EMU Black.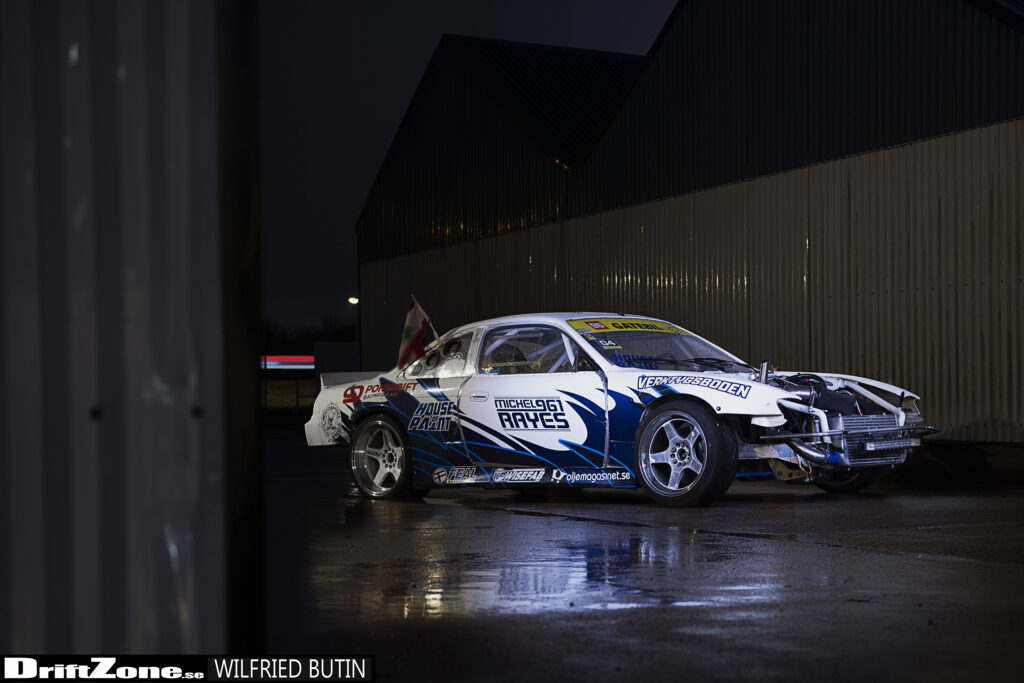 You competed at some of events in the Lebanese Drift Championship. How is the drifting in the middle east compared to Scandinavia?
-2018 I also joined the Lebanese Drifting Championship for their 1st ever tandem drift series. As a kid I grew up in Lebanon from the age of 10 to 18 and I have many friends and family there. I borrowed an S13 with a 2JZ about 500hp, from the friend & workshop of my teammate Mohammed Ali's previous working place. We upgraded this car & installed Tenaci clutch set up, Wisefab and FIA seats, harness and fuel cell in it. Unfortunately I could only join two rounds where at round 1 the car failed at qualifications.
The series there needs some more routine on how they work things around the track, pit stop and judging, but they are getting there step by step. Drivers are very talented and the cars they build are really top level compared to 5-6 years back, they now understand the importance of safety and using pro items on a their pro drift cars.
What is your plans for this season?
-My plans for 2019 are:
1- Gathering up a solid team to support me during GDS and Gatebil events.
2- Finding a professional engine builder to build up an engine for VIPOX so I can showcase that awesome car on the tracks & various shows.
So if there is any pro engine builder reading this article with experience in V10, V8 and root blowers pls contact me.
3- I will continue to do the Gymkhana Challenge event/competition at Vallåkra träffen this year as well, with a new track layout and surprises of course.
You ended your Drift Academy after many years of success. What is the reason for that?
-After 8 years of having running PONY DRIFT ACADEMY together with my good friend Ervin, I decided to lay it down and have now sold the academy cars. The reason is simple, my life is very hectic. Running several companies and maintaining my passion in the drift scene made me prioritise, as I am not 20 nor 30 anymore but turning 45 this year and a father of 2, I knew it's time to shut down something of my "many things" so PDA was the one. But I can truly say that is has been the best thing I ever did, instructing so many people interested in the drift scene and the motorsport of drifting has been a blast! We have had over 1100 students during these years of all ages & genders.
It is really amazing how much you can teach in such a short time behind the wheel. How fast they evolve is just outstanding!! My services of instructing are still available but as a freelancer, by visiting the drivers and helping them out in their own cars and tracks.
Would you like to thank anyone?
-I would like to thank our partners in supporting us because seriously, we could NEVER achieve what we do without their help and support!! Also want to thank all the MEDIA guys out there, too many to mention but you all know who you are, it's because of your passion in photographing/filming & documenting that drifting grows, if you would not do that, there would be almost no documentation at all of what is happening on these awesome events and track days. It is your work that spreads through out the internet and social media that awakens the awareness of drifting and makes more people & companies interested in what we do – KEEP UP THE GOOD WORK! HUGE THANKS TO ALL OF YOU!!
GATEBIL
VERKTYGSBODEN
ECU MASTER
PSI MOTOR
FOLIESTYLE
59 NORTH
PONY DRIFT RACING GEAR
WISEFAB
FEAL SUSPENSION
HOUSE OF PAINT
SPACER
BRIAN JAMES TRAILERS
OLJEMAGASINET
PC SLANG & MASKIN
DIODHUSET
DBC
Text: Björn Billsten – DriftZone.se
Photos: Wilfried Butin – DriftZone.se