After a dramatic elimination with crashes, quick repairs and favorites knocked out early it was Odi that was last man standing.
The drama began just before top 32 when Vaughn Gittin jr got a little to close to the wall in his last practise run. His car was hit both by the chasecar and by the wall, and the front suspension on both sides was wrecked. Gittin was meant to drive already in the second battle, and the team managed to get the car up and running in time, although missing a lot of body parts.
In top 32 all did what was expected from them and the higher qualified driver won in all battles and passed on to top 16. In the first battle Fredric Aasbø battled Vaughn Gittin Jr, a battle that left the two drivers inseparable and had to go to a One More Time. In the OMT Gittin won and knocked out the no 1 qualifier. Beside from this also in top 16 the higher qualified driver won and went on to top 8. Noteable is that James Deane was knocked out by Chris Forsberg, after an incident. Forsberg started in lead position and Deane was a little to close at initiation, there was contact and Deanes chase was lost. Forsberg did no mistake in his chase and the two time champion was knocked out. The rules around the initiation is clear, the chase car must give the lead car the space he needs to initiate the way he wants to.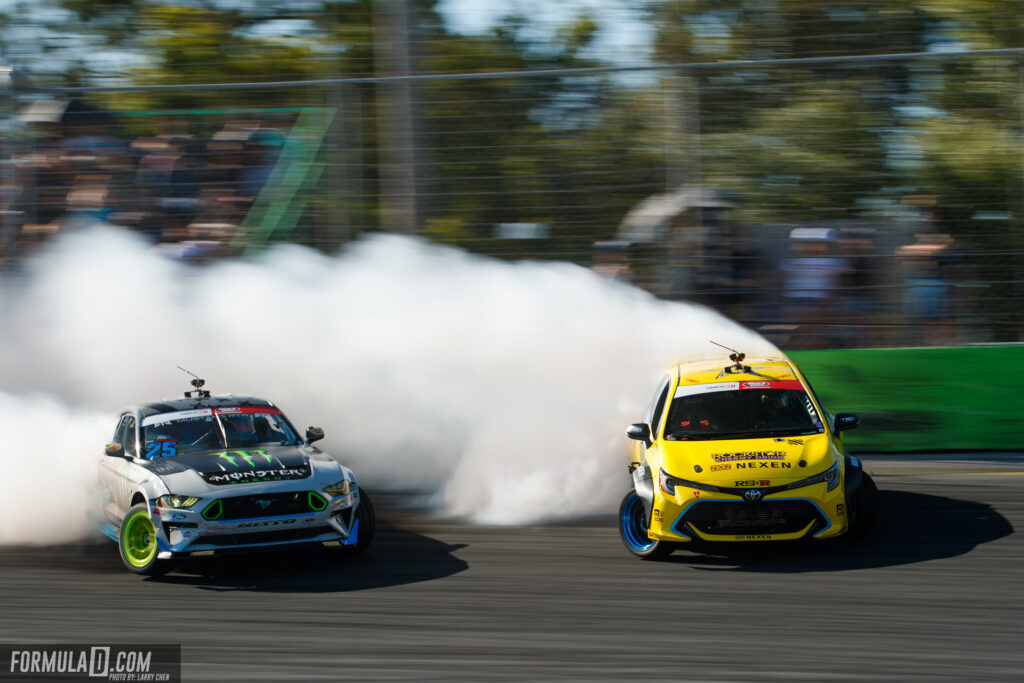 In top 8 there was a slaughter of top qualified drivers, where Daijiro Yoshihara, second i qualifying, Piotr Wiecek, third, and Justin Pawlak, fourth, all were knocked out, together with Forrest Wang.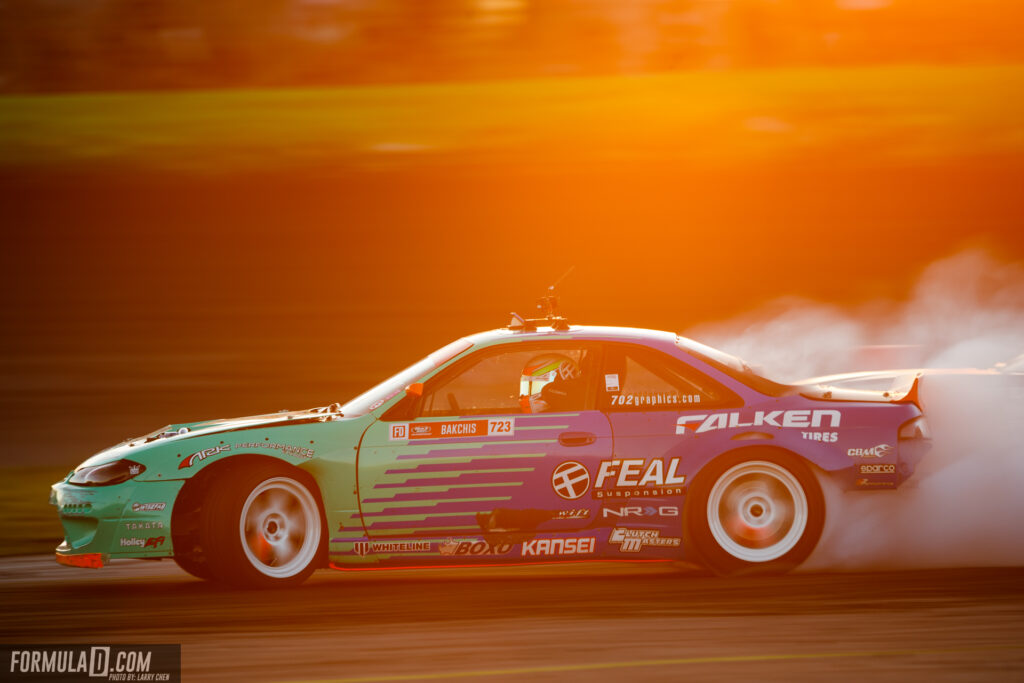 The semifinals was dominated by Odi Bakchis and Vaughn Gittin Jr. It took two One More Times to separate these drivers, giving Odi a spot in the final. In the other semifinal Chris Forsberg showed that his win in Orlando last year was no coincidence, knocking out Chelsea Denofa.
Unfortunately the final didn't become that exciting, since Chris Forsberg debeaded a tire in his chaserun. It is not allowed to change a debeaded tire and you may not start with a fault like that, giving Odi the win in the final and back to back wins. Chelsea Denofa was third and his team mate Vaughn Gittin Jr fourth.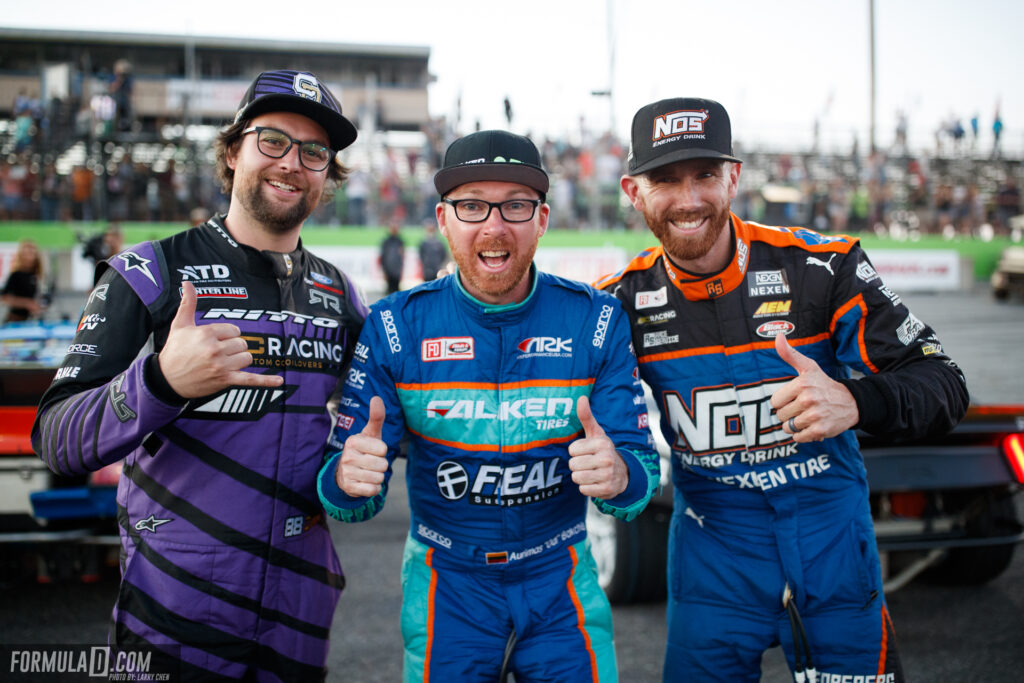 Next round is in Atlanta, Georgia on May 9th-11th.
Text: Christer Hägglund – DriftZone.se
Photos: Larry Chen – Formula Drift