In just a few days it finally time for Formula Drift again. A new season starts an we will look at what's ahead.
We will start by looking at last years top. As I am sure you remember it was a thriller right into the end last season. The championship wasn't settled until a long way into the final round at Irwindale Raceway. It wasn't until Vaughn Gittin Jr managed to beat Fredric Aasbø after a few one more times in the final, that it was clear that James Deane took his second championship win. Fredric Aasbø followed just behind him. Deanes team mate Piotr Wiecek came in third, old champion Chris Forsberg in fourth and Justin Pawlak fifth.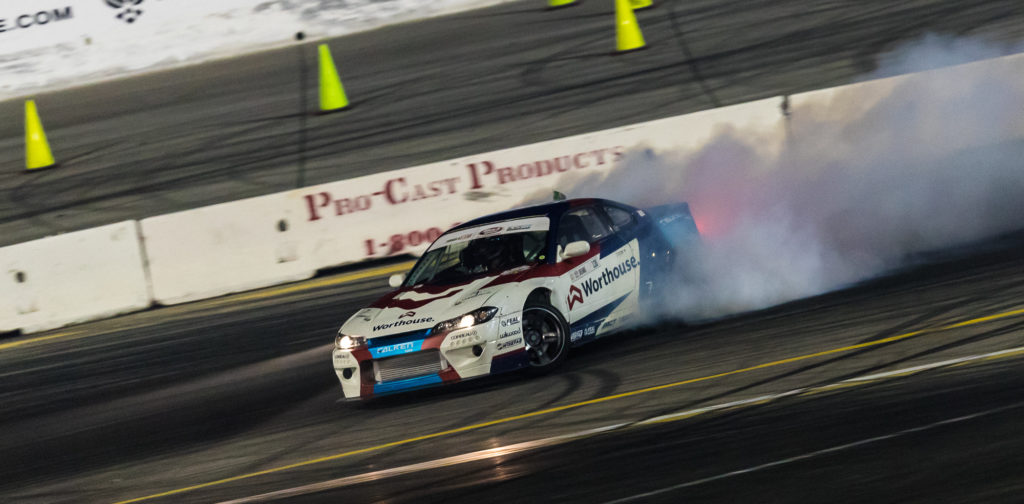 Exciting just as it should be. How does the field look for 2019? James Deane will run the same car as last year. He has been racing in the Middle East and among other things won the Oman Oil championship, consisting of three rounds. Deane will be a hot contender for the championship this year too. Deane will also compete in Drift Masters European Championship. But in DMEC he will not compete in his old Nissan this year, but in a new HGK E92. Seat time and racing against good competition is hard to beat when it comes to developing driver skills, and few, if any, driver races as much and on such a high level as James Deane does.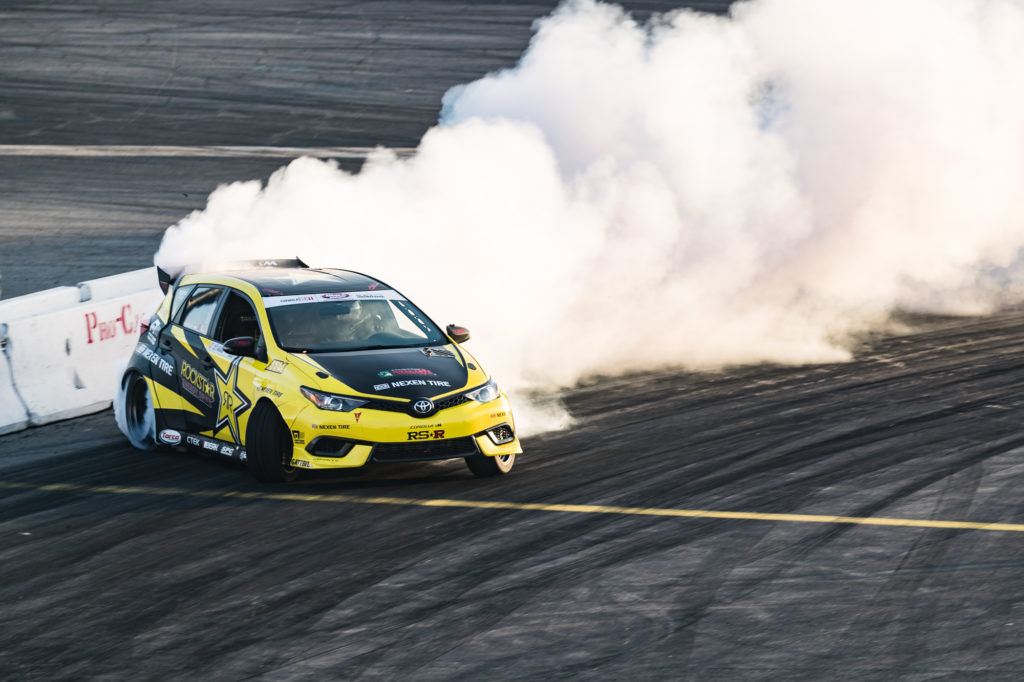 Fredric Aasbø has recharged his personal batteries as he usually does. He and his girlfriend Hunter Taylor lives in Norway a part of the year and for Fredric that means practise on ice with the old Supra. This year he has been driving and holding events in Funäsdalen in Sweden for example. Again, seat time is important and practise makes perfect. If a frozen lake in Sweden is as good as competition in the Middle East only time will tell.
The Pole Piotr Wiecek has followed his team mate Deane and met good competition in the Middle East too, where he has run his old Skyline with some success. Wiecek has shown that he is a force to be reackoned with, winning the season finale in 2017 and the Texas round in 2018. My guess is that Wiecek will belong to the top in 2019 also.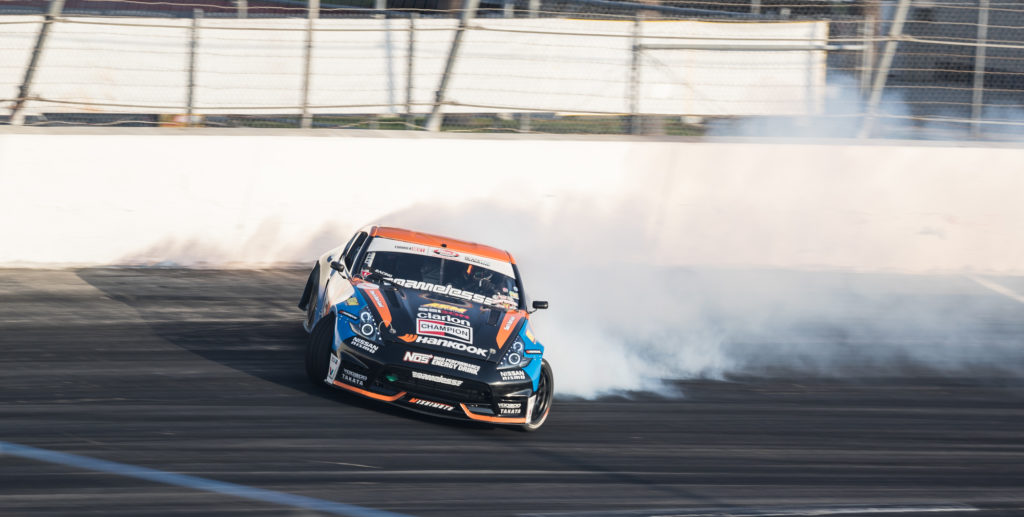 The old champion Chris Forsberg came back in 2018, and managed to win the second round in Orlando, Florida. After that he wasn't as successfull, and the three time champion ended up in fourth place. The fact that Forsberg is a skilled drivers in indisputable. He has been in FD since the start in 2004. He won his first round in 2005 and the championship in 2009, 2014 and 2016. The question is how hungry Forsberg is and if he can collect that last effort to have one more great success.
Kristaps Bluss will be missed in the series. He is, besides a skilled driver, a profile that a series like FD needs. Federico Sceriffo in another profile, being an Italian in a Ferrari he's got great support in some groups. Sceriffos driving wasn't that great during his rookie season, but it will be interesting to see if he has lifted his own skill level during the off season.
In Pro 2, often forgotten in Formula Drift, our focus will be on the Norwegian Ola Jæger, that will make another full season in FD Pro 2. Ola won his first round in the 2018 season opening round, and ended up in fourth place. The competition is really tough in Pro 2 and it is a good way to make yourself a name to reach higher.
SCHEDULE
Friday, April 5, 2019
10:00am – 1:00pmPRO: Open practice #1
1:00pmLivestream: www.formulad.com/live
1:15pm – 3:45pmPRO: Qualifying: All drivers
Saturday, April 6, 2019
9:00am – 10:45amPRO: Open practice #2
10:45amLivestream: www.formulad.com/live
11:00am – 1:00pmPRO: Main competition: Top 32
1:00pm – 2:30pmHalf time break
3:00pm – 5:30pmPRO: Main competition: Top 16
All times are Pacific Time
Text: Christer Hägglund – DriftZone.se
Foto: Göran Röjhagen – Deltaphoto.se