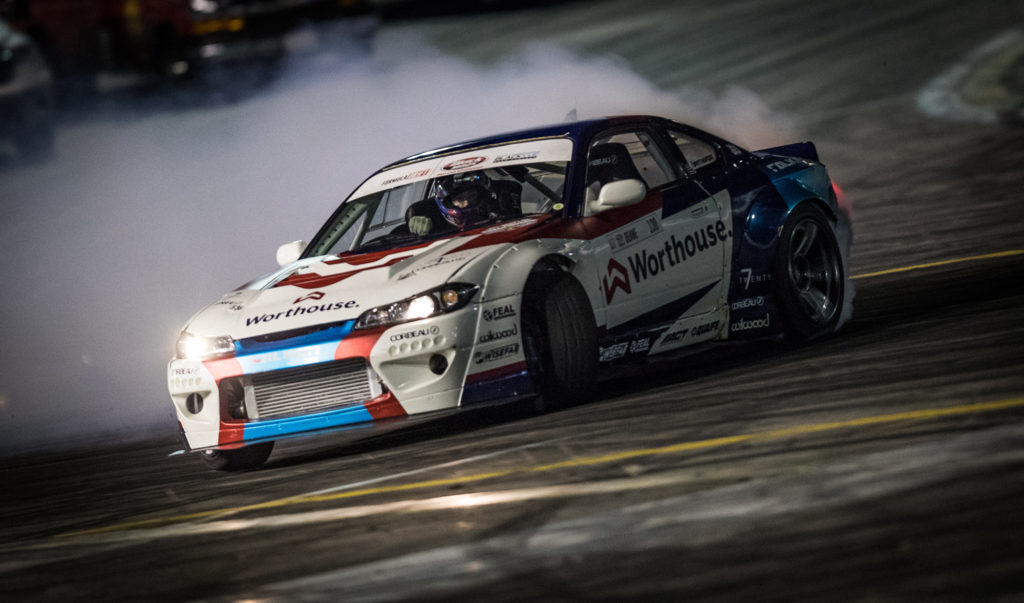 Join us as we take a look at the upcoming season in the world's greatest drifting-series, Formula Drift, USA.
5-6 April, Long Beach, California, Pro
The premier of the Pro-class will be in Long Beach. No big surprise since the premier has been held at Long Beach since 2007. In 2018, Fredric Assbø from Norway took the win.

21-13 April, Long Beach California, Invitational
As early as the upcoming weekend, there is a race again. This time it's the Super Drift Challenge, an invitational that also is being held at Long Beach.

25-27 April, Orlando, Florida, Pro/Pro2
Season premier for Pro2, in 2018 the former champion Chris Forsberg took the win.

9-11 May, Atlanta, Georgia, Pro/Pro2
Latvian Kristiaps Bluss won his first Formula Drift-event here in 2018, taking down both Fredric Aasbø and Chris Forsberg. In Pro2, Ola Jaeger from Norway won his first race.

7-8 June, Wall, New Jersey, Pro
One of the most exciting and crucial races of the season. Last year's champion James Dean was the winner here in 2018.

19-20 July, Monroe, Washington, Pro
Last season, James Dean took his second win in a row here. Will he be able to repeat this in 2019?

8-10 August, St Louis, Missouri, Pro/Pro2
The series returns to last year's newcomer-event in St Louis. Fredric Aasbø was the winner, and that after much drama due to a storm and a heavy bad weather during the race.

12-14 September, Dallas, Texas
This is the seventh race for the PRO-drivers, and the fourth race for the PRO2-drivers. In 2018, polish Piotr Wiecek won the race. Who will take the win 2019 and get himself a good stepping stone for the final?

18-19 October, Irwindale, California
Back in sunny California for the last round of PRO-drivers. It's here, at the classic Irwindale, or House of Drift as it is also known, that it will be determined who will be the champion of 2019.
We are of course hoping that the excitement will remain in the series all the way to the final at Irwindale, like it did last season. Not until the race had advanced quite a bit you could find a winner. Since the leader, James Dean, was already eliminated in the top 16, and Fredric Aasbø got himself all the way to the final, there was exciting to the end. It had to be two One more times before the judges could separate Vaughn Gittin Jr and Fredric Aasbø, and when de decision fell it was Gittin who pulled the longest straw. That also meant that Dean won the championship.

Text: Christer Hägglund – DriftZone.se
Photo: Göran Röjhagen – DeltaPhoto.se