From the US and Formula Drift, the driver list for the pro class in 2019 has been presented.
There are a lot of well known names, where the two time and reigning champion James Deane, the Norwegian Hammer Fredric Aasbø and the pole Piotr Wiecek stands out among the Europeans. Mike Essa and Chris Forsberg are two of the most merited Americans. And last but not least, the two Japanese drivers Ken Gushi and Daijiro Yoshihara.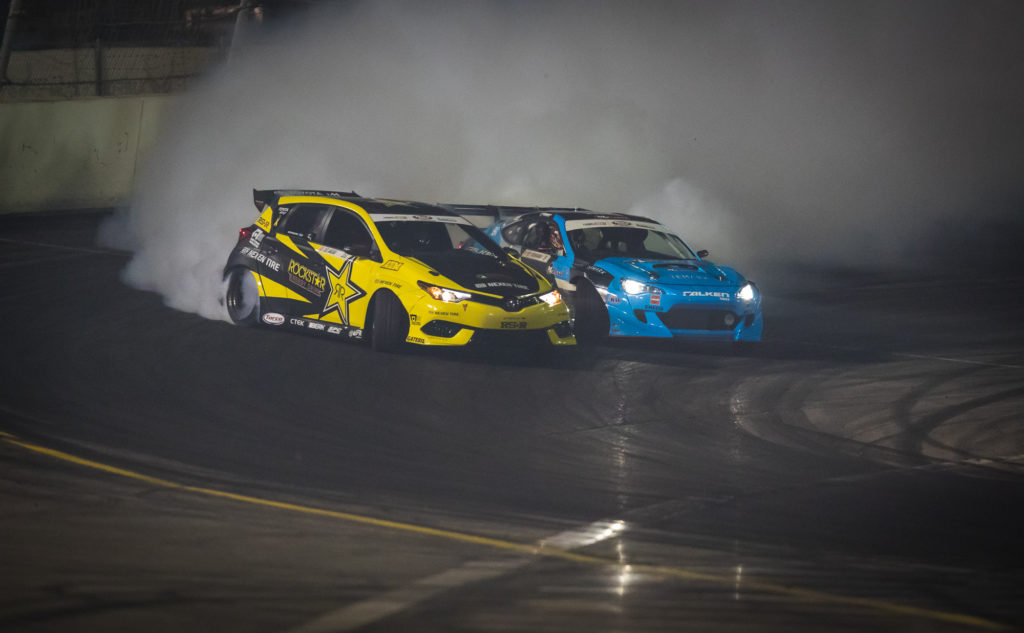 Among the drivers with less experience than these, we can see the rookie from last year Federico Sceriffo, that will compete in his Ferrari another year. Last year Sceriffo became a well known driver when is Ferrari caught fire at the season premiere in Long Beach.

In total there are drivers from 12 different countries this season.
Fredric Aasbo, Norway
Aurimas "Odi" Bakchis, Lithuania
Joao Barion, Brazil
Dan Burkett, USA
Jhonnattan Castro, Cuba
Matt Coffman, USA
James Deane, Ireland
Chelsea Denofa, USA
Mike Essa, USA
Matt Field, USA
Chris Forsberg, USA
Sebastien Gauthier, Canada
Vaughn Gittin Jr, USA
Pat Goodin, USA
Ken Gushi, Japan
Alex Heilbrunn, Peru
Alec Hohnadell, USA
Dylan Hughes, USA
Taylor Hull, USA
Jeff Jones, USA
Dean Kearney, Ireland
Mitch Larner, Australia
Kevin Lawrence, USA
Ryan Litterall, USA
Austin Meeks, USA
Kyle Mohan, USA
Justin Pawlak, USA
Travis Reeder, USA
Federico Sceriffo, Italy
Dirk Stratton, USA
Ryan Tuerck, USA
Kazuya Taguchi, Japan
Manuel Vacca, Italy
Matt Vankirk, USA
Forrest Wang, USA
Piotr Wiecek, Poland
Daijiro Yoshihara, Japan
One name missing in this list is the Latvian driver Kristaps Bluss, that with his team HGK Racing informed us that they will not compete in Formula Drift in 2019. They will though compete in some series. Which will be revealed at a later time.
Text: Christer Hägglund – DriftZone.se
Foto: Göran Röjhagen – Deltaphoto.se