JTP, Justin Pawlak is your top qualifier at the Wall in New Jersey, after a perfect run scoring 100 points.
The track layout was changed during practise, due to damages in the cross over, and is now the same as it was in 2017. It seemed to fit the Mustangs good, and especially Justin Pawlak seemed to like it. A lot.
Scoring the maximum 5 points for both line and angle in the six zones, and 40 points for style, making it a 100 point run and of course, the spot as top qualifier in the fourth round of the season.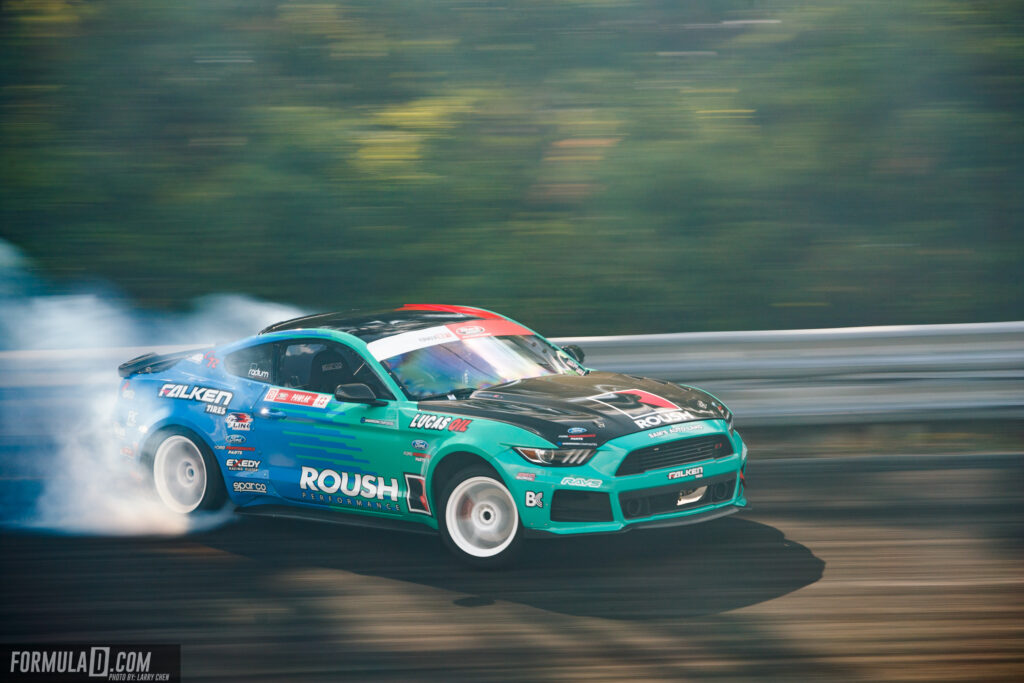 Preliminary results:
Justin Pawlak
Fredric Aasbo
Dai Yoshihara
Forrest Wang
James Deane
Odi Bakchis
Piotr Wiecek
Ryan Tuerck
Chris Forsberg
Chelsea DeNofa
Vaughn Gittin Jr
Michael Essa
Ken Gushi
Pat Goodin
Alex Heilbrunn
Dylan Hughes
Jeff Jones
Kazuya Taguchi
Matt Coffman
Matt Field
Ryan Litterall
Dean Kearney
Dan Burkett
Dirk Stratton
Jhonnattan Castro
Austin Meeks
Taylor Hull
Kyle Mohan
Federico Sceriffo
Kevin Lawrence
Travis Reeder
Sebastien Gauthier
Top 32 is at 18.45 CET tomorrow and Top 16 at 22:30 CET.
Text: Christer Hägglund – DriftZone.se
Photo: Larry Chen – FormulaD.com