The Nordic representative in the 2018 Formula Drift was not only Fredric Aasbø, but in PRO2 we also had a representative by the name of Ola Jæger, and not without success.
The first race in Atlanta ended in the best possible way, where Jæger managed to take the win after having defeated Dylan Hughes in the final. This was his first win in Formula Drift Pro 2.

In the second race in St Louis, Jæger qualified into a very honorable thrird place, unfortunately he was eliminated early in the top 16. He got taken down by Travis Reeder, who eventually ended up as runner up in the event.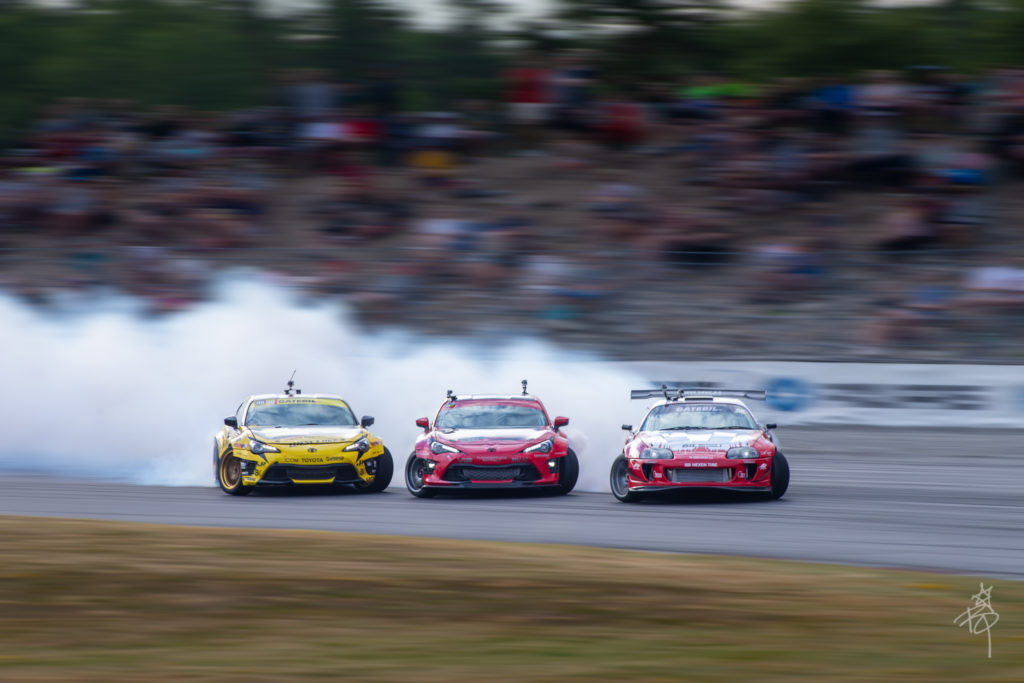 The road traveled on to Texas and race number three. Jæger managed to once more qualifiy at the top half of the bracket, and was no 7 in the qualifier. In the top 16 he won against Reilly Sexsmith, but in the top 8 he once again fell to Travis Reeder. Reeder did later win the event.
Time for the final at prestigious Irwindale. With a ninth place in the qualifier, Jæger got to meet the eighth qualified Troy Manners, who also won and Jæger had to see himself eliminated in the first round.
Added up, these results led to a fourth place in the series total. A very fine result by Ola Jæger, and we hope to see him again in the upcoming seasons of Formula Drift.

Text: Christer Hägglund – DriftZone.se
Foto: Stefan Lindgren, Björn Billsten – DriftZone.se