Qualify for round 5 of Formula Drift was done on Friday at Monroe Speedway in Washington. It was an eventful run for some of the drivers, it could have changed the total standings alot.
The weather was great on Monroe Speedway when qualifications for round 5 started, and the weather did not change during the competition, but the drama seen on the livestream showed that things are not as easy as it may seem.
Top 5 went to Piotr Wiecek who took first with 98 points, second came his teammate James Deane, third was Ryan Tuerck, fourth came Dai Yoshihara and fifth place went to Ken Gushi.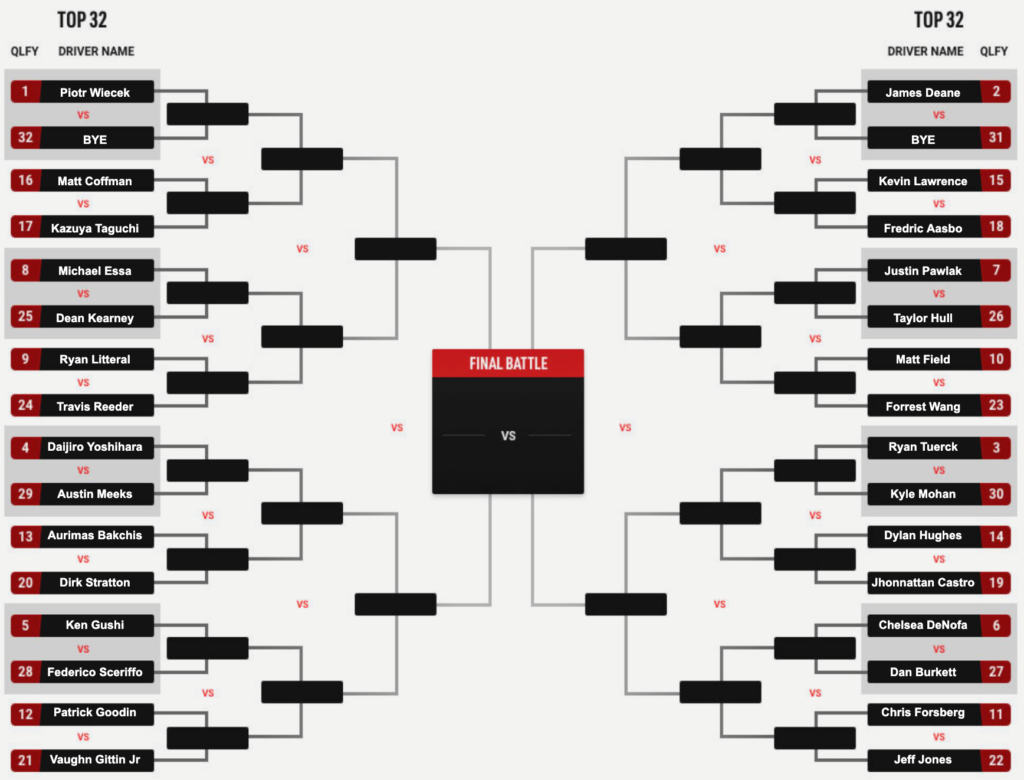 But as we said, it was an eventful day, Fredric Aasbo blew his engine on the first run leaving him with 0 in score and not through to top 32. So the team had to work quickly to change the engine before it was time for the second run. The team worked hadr and manage to switch engine so Fredric Aasbo could run his second qualifying lap, Fredric did good and collected 88 points and came in 18th place, so Fredric is in for top 32 on saturday.
Will the total standings be changed alot after Washington? or will top 5 continue to reign? We will see tonight.
Text: Henrik Andersson, Driftzone
Photo: Larry Chen, Formula Drift