Formula drift Seattle is over, this round was at Monroe Speedway. Visitors and audience on the livestream got to see alot of events that will effect the standings.
Well as we said, it happened alot during #fdsea on saturday. Parts of the topp in standings was kicked out early in competition and it will effect the standings.
But one that is happy today are Piotr Wiecek, he made a perfect round this weekend, it all started with his qualifying win. During the main competition, Piotr manage to win all his battles and also managed to win the final after a hard battle against teammate James Deane.

James Deane who got second place after some hard battles, James was in trouble after his battle with Fredric Aasbo in top 16. Both drivers collided right after the finish line, the collision was so strong that both drivers needed their 5 minutes competition time out. James got 10 more minutes to repair his car when Fredric was ruled responsible. After the time the battle continued and James won ocver Fredric who was knocked out in top 16.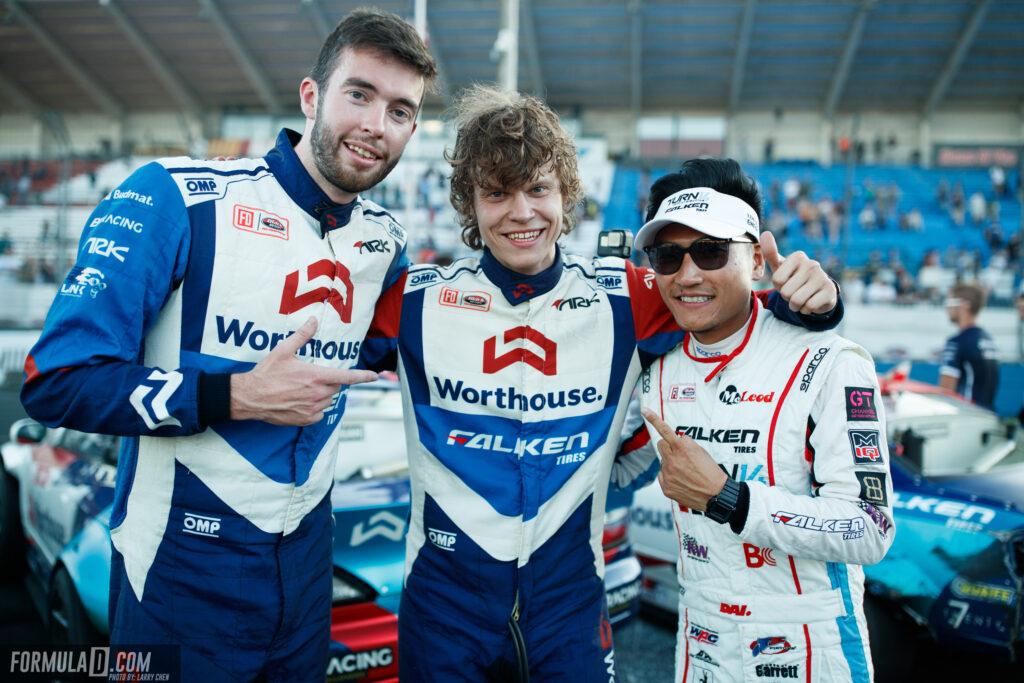 Third place went to Dai Yoshihara and fourth place to Chris Forsberg.
These results will make some changes to the standings in the 2019 season, but will they last, or do we see stronger comebacks in round 6 in St. Louis on august 8-10? Time will tell..
Livestream from the competiton is available on our facebook page.
Text: Henrik Andersson, Driftzone
Bild: Larry Chen, Formula Drift