Joakim Johnsen had a really good season in 2018, with great results in Gatebil Drift Series. Now big things are happening in his garage, and DriftZone wanted to hear more about the plans for 2019.
You had really good season in 2018. How would you summarize the season?
-We ha a great season. We had a good start and won the first to rounds of Gatebil Drift Series. The team has done a great job and we entered this season with no goals except to have great fun. And that we had! Winning races was a pure bonus for us!
You were leading Gatebil Drift Series for some time, but you ended up in second place. Are you disappointed that you didn't manage to keep the first spot?
-We were in a solid second place and we knew that it would take a lot to push us down from it. I'd say bot yes and no, we race to have fun. And we had great fun! Ørjan Nilsen, that won, is a worthy winner and he really deserved the win. That weekend was not our weekend. I didn't feel the right spark in me, to push myself to the limit, if you understand what I mean. I don't know if I was a little tired of the car and to compete, or what was wrong, but I felt that we couldn't expect great results then. We'll have to work with motivation and see what that can lead to.

What are your plans for 2019, will there be another season in Gatebil Drift Series?
-We are on the grid for GDS in 2019, and our goal is to fight for the championship! We wanna take it to the top, continue to have fun and do this the best we can do it. We're gonna be more hungry and fight even harder!
You are working on an exciting car build, can you tell us what it is?
-Yes, sure! We are building a Lamborghini Huracan Super Trofeo drift car. This is a car that will be crazy. Every last piece is being built exactly according to what we want. And only the best parts are being used. Zyrus Engineering is an important partner in this project. They are specialized in building the best cars from Lamborghinis and they themselves are building an LP1200 version for track and street.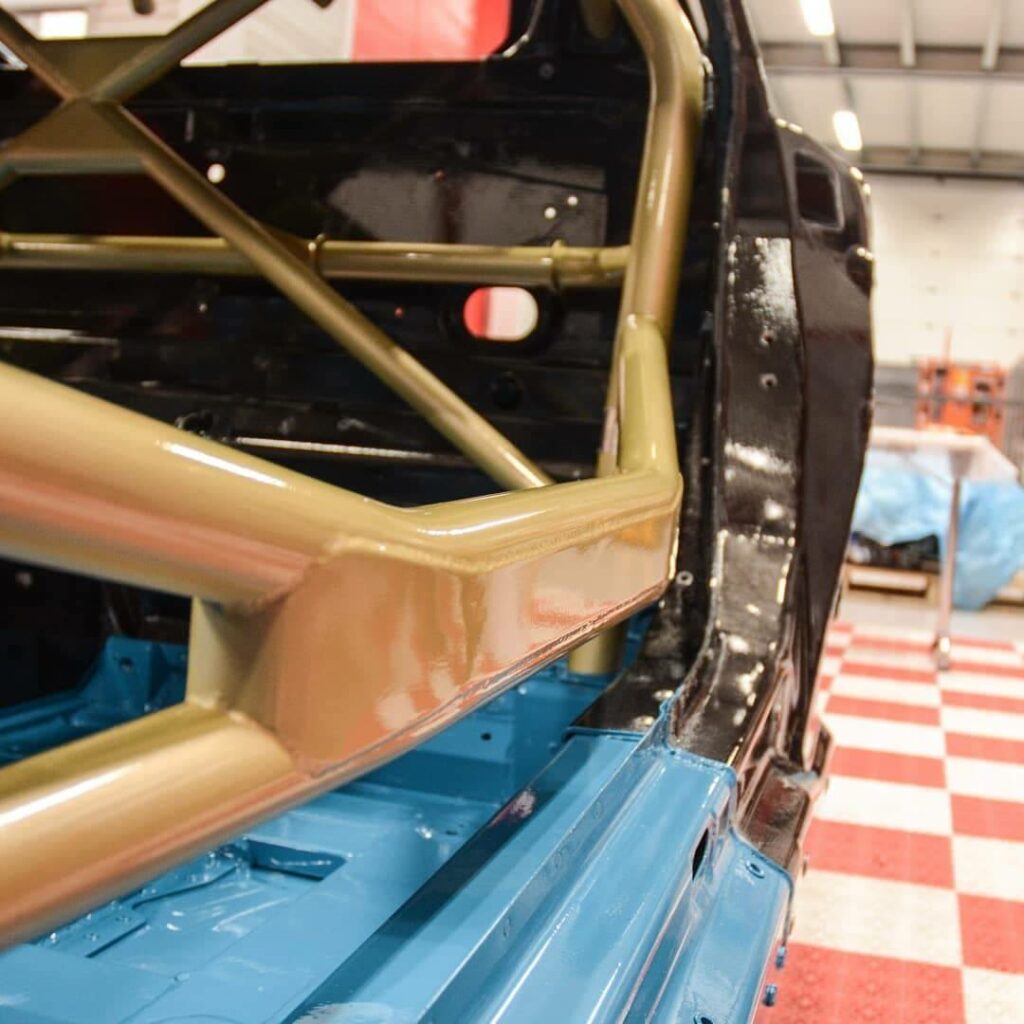 How did you come up with the idea to build a drift car from a Lamborghini?
-This started initially as a joke between us and Radni at Zyrus Engineering, but before we knew it it was becoming a reality. We have a tight co-operation between design and manufacturing of the car. This will be really exciting!
What challenges have you found when building from such an unusual car? Are there parts available or will all parts be custom made?
-We are lucky to be working with Zyrus Engineering, and we will together design a front suspension for the Huracan, with the right characteristics for drifting. The rear suspension will also be the same. There will be some research and development before we are 100% finished. But they have incredibly much knowledge and I see this whole process as very educative.
Zyrus Engineering will also make a carbon fibre body kit for the car, and they have put a lot of time and effort in the aero dynamics. It won't affect us much, since our car is going sideways, but a nice design where the aero dynamics are maximized feels good to have. Then we know that every detail has its job to do.
You can follow us at #zyrusengineering, Joakim Johnsen drifting on Facebook, or jokkejohnsen on Instagram. There will be lots of updates with all the details on the car. We will do whatever it takes!
Will you finish the car in time for the upcoming season or will you continue to race your BMW?
-We will finish the car 100% and we are not rushing this build. Since a lot of the parts are designed and custom built it takes a lot of time. But our goal is that is finished for testing during the 2019 season. And until then we will race our BMW E92 M3.
Text: Stefan Lindgren – DriftZone.se
Photos: Björn Billsten, Christer Hägglund – DriftZone.se, Private photos