Drivers are now releasing info on which series they will participate in next season. One of those drivers are Jocke Andersson, winner of SDC RM, the Swedish ProAm series, in 2018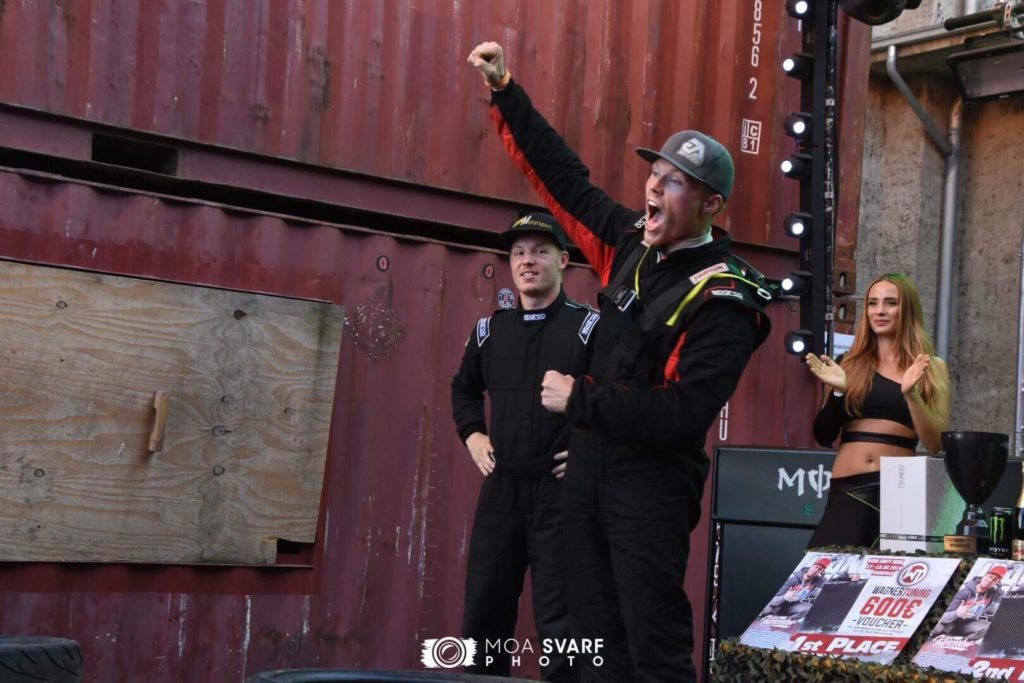 Jocke had a great season in RM 2018 and managed, thanks to a strong finish of the season, grab the win in the final round at Sundsvall Raceway. He also won the Pro 2 class at Iron Drift King in Germany.
When we interviewed him just after the prize ceremony in Sundsvall he said that he was leaning towards attending the SM-series, but now when the team released the program for 2019 there are no SM competitions in it.

Instead Jocke Andersson will start the season at Elmia during easter, with Påsksladden on April 20th and after that focus on Gatebil Drift Series.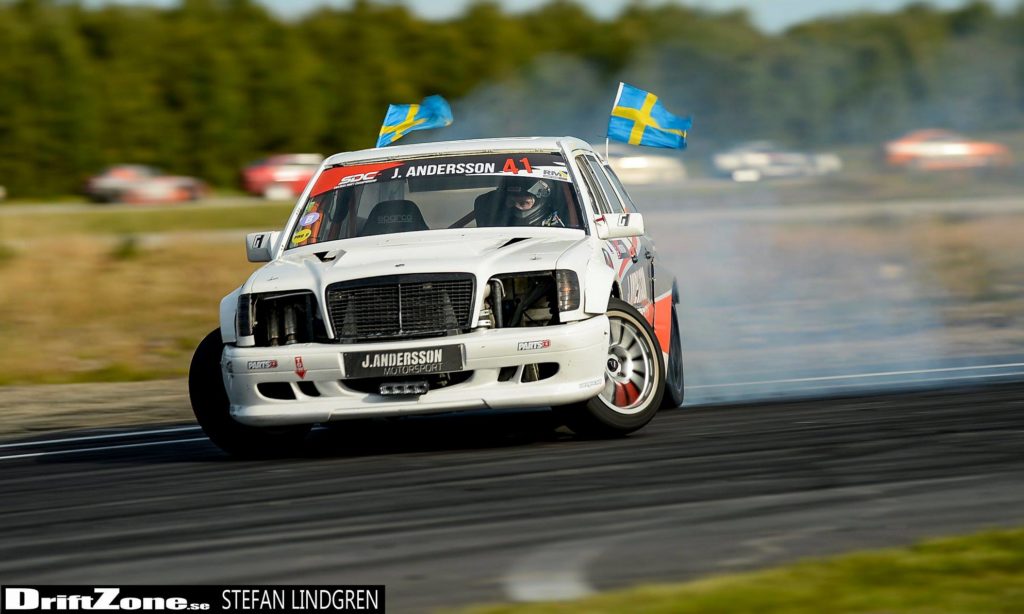 April 20 Påsksladden
May 24-26 Gatebil Drift Series, Vålerbanen, Norway
June 14-16 Gatebil Drift Series, Mantorp Park, Sweden
August 15-17 Iron Drift King, Germany
August 23-25 Gatebil Drift Series, Rudskogen, Norway
September 27-29 Gatebil Drift Series, Mantorp Park, Sweden
In Gatebil Drift Series there will be tough competition with both other Swedish aswell as Norwegian drivers.
Text: Christer Hägglund – DriftZone.se
Photo: Stefan Lindgren – DriftZone.se, Moa Svarf