Gatebil Drift Series will have its first female participant this year, as Finnish Krisse Alto will start. DriftZone has interviewed Krisse for the premiere at Vålerbanen.
First of all, who is Krisse Alto?

– I'm Krisse Aalto, 33 years old drifting girl from Finland. I could say that I'm a horsepower addict and that comes from the fact that I'm happiest and feeling most alive with cars and horses. Driving my racecar and riding horses are the best things in my life and I'm grateful that I can spend all of my time doing these two things with passion.

– I work as a horse riding teacher and horse trainer. I have always been interested in cars and I bough my fist car (Opel Manta) when I was only 16 years old. Rear-wheel cars have definitely been my thing since then. I have a dog called Mauno and he is super important to me and always goes with me almost wherever I go.
How did you start drifting?

– My interest towards drifting started 2009. I started following the races and found myself wishing that I could drift someday in the future. It wasn't possible for me to start drifting then but I literally got a good luck kick year 2011. My horse kicked and broke my leg and the recovery time to ride horses again was very long so I decided to sell the horse and buy a drift car. I started drifting next summer 2012 as a first woman drifter in Finland.

Now is the time for a new season by Gatebil Drift Series, how are the feelings for the premiere at Vålerbanen?

– I'm super exited about the upcoming Gatebil competition. I have never drifted in Gatebil before but have dreamed about that experience so of course I'm really looking forward to it. My race car feels better than never before. The car has more power and grip than last season so I feel confident with it. I also get to compete in the first competition of Finnish championships before Gatebil starts so we get to warm up a bit before this.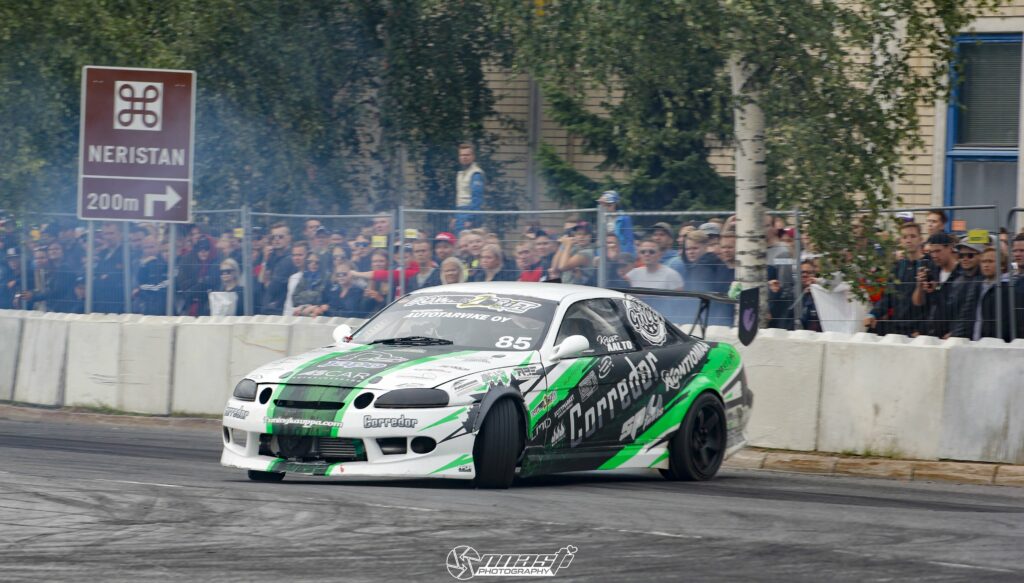 What do you know about Vålerbanen, can it be a track that suits you?

– I don't have a clear picture about the Vålerbanen but I have never drifted and not liked a track so I'm sure that it will be fun.
What do you have for driving style?

– I would say that i have a smooth way of driving. I don't prefer aggressive style, it's more like I'd be dancing with the car. So I guess my style is a bit feminine driving style.
What do you have for the goal with the GDS series?

– My ultimate goal is to learn from this experience, have fun and of course to get as much seat time as possible.
Tell us a little about your car for those who do not know it?

– My race car is Toyota Soarer. (model year 94), engine is 2JZGE with Garret Turbo. We built the engine again last winter. It has BMW six speed gearbox, 740hp, 820N and the fuel is ethanol. I have had the same car from 2013 and we have fixed it during winters every year. We have had ups and downs with the car during these years. The engine has broke down every year but I really wish that this year it will not this year. However mostly the car brings me joy and I love it. It's like a family member to me.
What has been done for changes since last season?

– Compared last year we have made a lot of changes. These are new built engine, new brace, switch and gearbox. The car has 250hp more than last season. This season I can also race with a better grip.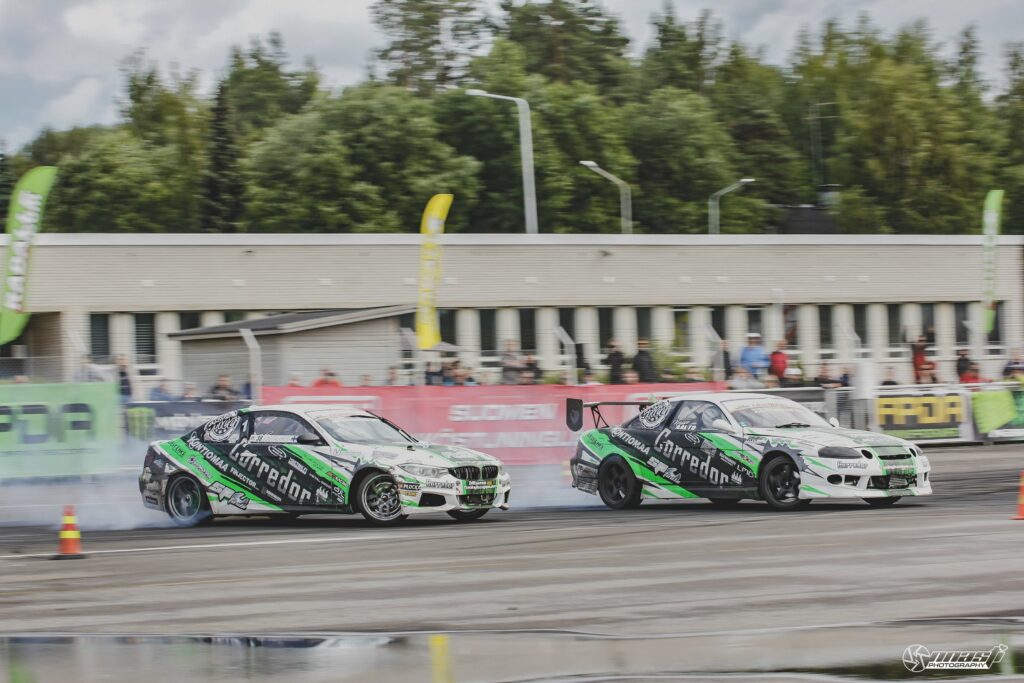 How tough do you think this year's series will be?

– What I have followed the previous years the competition it is really tough. I believe that this is the toughest and biggest competition I have competed before. I'm proud of getting to participate and want to learn from the more experienced drifters as much as I can.
Which drivers are the biggest favorites in GDS 2019?

– I pick my favorites usually by the cars they have. My favorite drifters in Gatebill are Ørjan Nilsen who drifts with Soarer like me and Joakim Waagard because he has a nice car as well.
Text: Stefan Lindgren – DriftZone
Photo: Anastassia Samoilova – Nnasti Photography