Ørjan Nilsen became champion in the 2018 Gatebil Drift Series. After an exciting ending at Mantorp Park, Nilsen was able to win over Joakim Johnsen in the serie. DriftZone have interviewed the sympathetic Norwegian who still has problems to understand that he won GDS.
-Wow, it's still hard to understand. It has definitely been the best season we've had! We have learned a lot and developed together as a team, and we have never had so much fun before as this year. Even with some hectic days between competitions where we have had the engine out of the car on two occasions, we have managed to relax and keep focus. I think this has been an important factor. We worked hard last winter and made upgrades that we felt the car needed. We went in with the goal of becoming the top 3, and it is so incredibly awesome that we succeeded with it as a team!
Which of the races are you most satisfied with?

– Definitely the third race at Rudskogen. It was a path that I thought was challenging, but it fitted perfectly. The top 16 was a long challenge when the officials lost communication just before my "battle" against Daniel Sævik in the top 8, we were standing on the starting plate for over 30 minutes. Keeping focus for that long was difficult, but that day we as a team were really prepared and found a nice flow that eventually made us win. It is the highlight of the year for me!
How did the car and the team work in 2018?
-We feel that we have come a long way with how well the car works and how the team works together. We have become a team this year and as a driver I have really been focused on driving. Together, we have developed the system and our way of working with checklists, better ordering of equipment, invested in tools and made system floors in our depot car. We still have a lot to learn, but I think it worked very well this year!
Is there a continued focus on GDS or are you planning on Europe?
-We have been unsure of what to do next year. For a while we had plans to compete in Europe if we got the budget together and a program for it. GDS will be plan B. Now we are investing one year at GDS and developing even more as a team and driver before we take such a big step, because it is not something I want to do for just 50%. On the other hand, we will try to participate in 1-2 rounds, if the DMEC allows it, to get to know the level and atmosphere.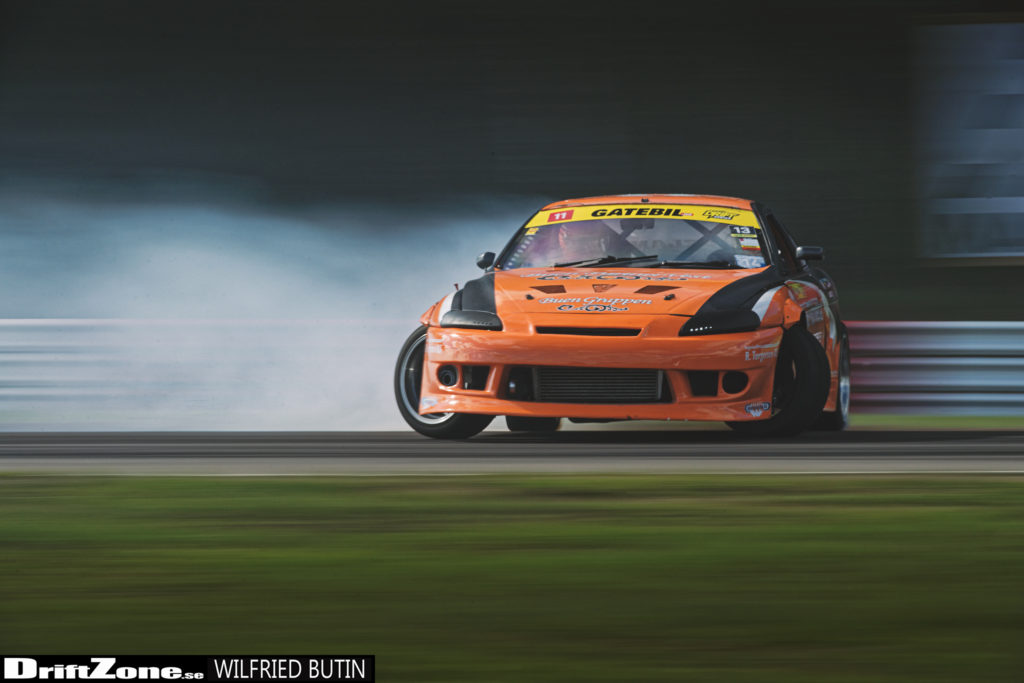 How do you look at the resistance in GDS, has it been tough?
-It has been tough resistance in 2018, no doubt! Drivers and teams have been so hungry and then you really have to give everything to win. We won the total with only 6 points – it has been tough all season, and that's what makes it so fun!
GDS was changed before the 2018 season where it became a smaller starting field, how positive was it for the competition's development?
-I think it was very good. 2017 we had too little driving time on training, and I think the level was uneven. By changing the starting field and requirements for drivers who drive all season, we have a better starting field and we could all participate in the fight for the championship. Very positive change!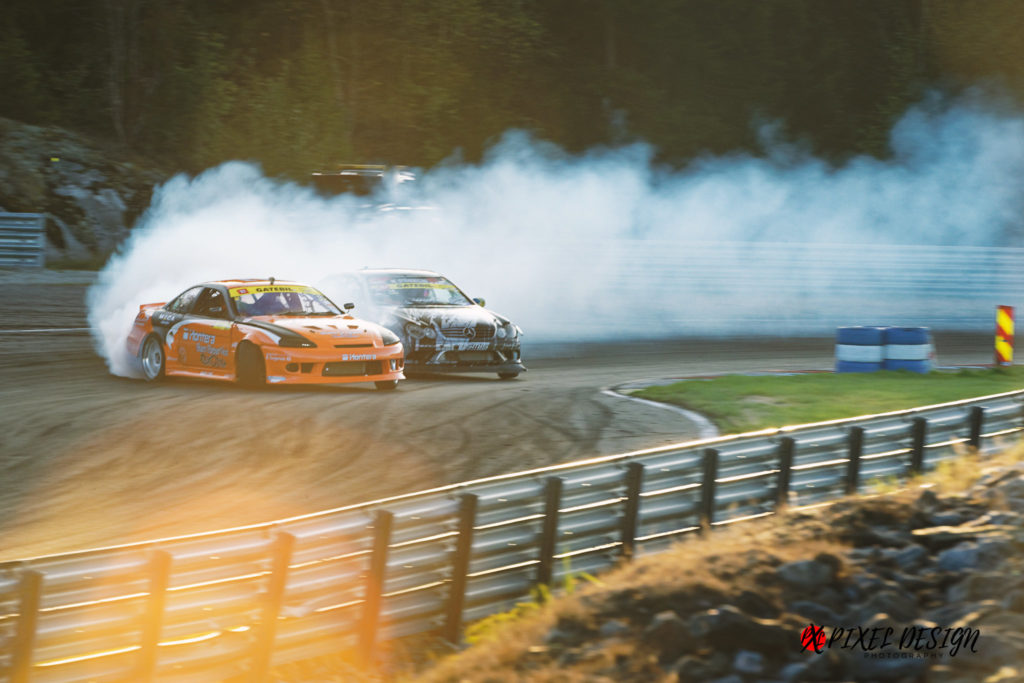 What happens to the car during the winter, will you continue with the same car in 2019?
-We will definitely continue with the same car! The car still has a lot of potential and we do not change everything that works. This winter we will focus on prevention and improvement of solutions. We will mold molds and spare parts, review the engine, install a mechanical fuel pump, etc. We will also work more with the setting on the car and do tests well in advance of the season.
Are there anyone you would like to thank for last year's season?
Would give a special thanks to Mads (brother and mechanic) who makes it possible, and further thanks to Thor-Arne, Andreas, Susann, mom and dad!
Finally, thank you to my partners:
www.montera.no | Buen Partner Vest | BuenGruppen
Hordaland-Chiptuning | Design Studio as | Espeland Supplies Center | MECA Askøy | 59 North Wheels | The engineering firm R.Torgersen AS | Bergen Pipe Technologies AS | PSW Power & Automation | Samsonas Norway | Westlake Motorsport tires Norway | Dep. Håkon Olsen AS | Promotions AS
Text: Stefan Lindgren – DriftZone.se
Photo: Henrik Andersson & Wilfried Butin – DriftZone.se