Ryan Lanteigne is maybe the person in the world that sees most drifting competitions in one year. His job as a drifting judge takes him all over the world.
We asked Ryan to sum up 2018 and look into his crystal bowl for 2019.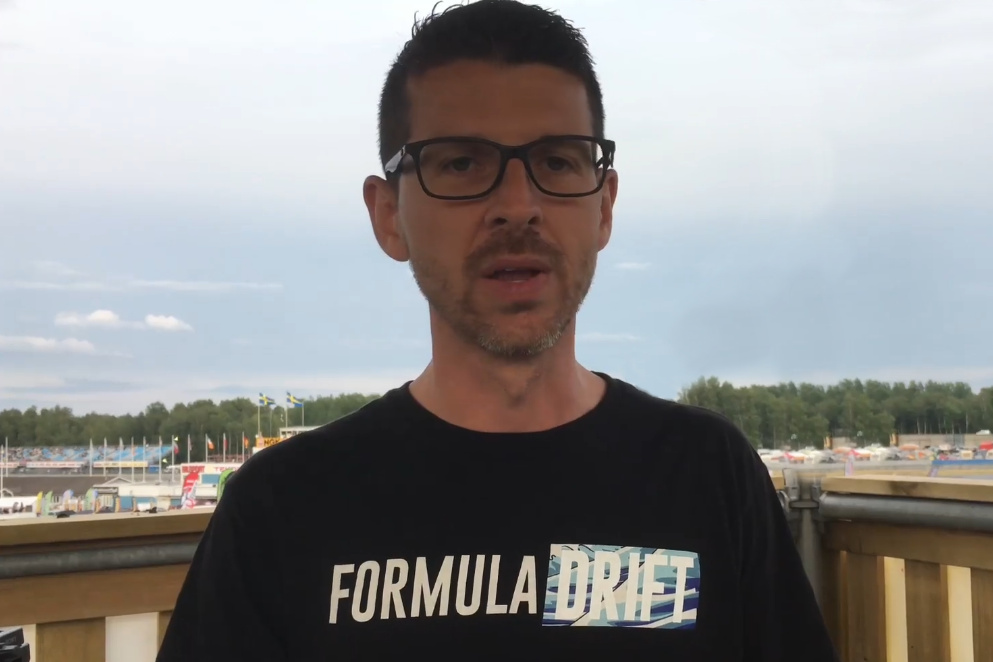 So 2018 is coming to an end. If you look back at this passed season, how many competitions have you been judging?
–In 2018 I judged FormulaDRIFT USA, FormulaDRIFT Japan, Super Drift Brasil, Pro Drift Peru, Russian Drift Series, Gatebil Drift Series, Hyperfest, Drift Jam and the FIA Intercontinental Cup.

That is a lot. How many travel days have you had over the year?
-Almost 300 days away from home this year for work and pleasure travel!
Can you pick one highlight from the season?
-The FormulaDRIFT finals at Irwindale was possibly the best drift event I've attended and judged. The tandem driving was some of the closest, most aggressive and precise and yet there were no crashes in Top16 if I remember correctly. Very high level event from a judge's and a fan's perspective.
And the opposite, what was your worst moment during this season?
-The storm we experienced in St Louis had the potential to seriously hurt someone, but somehow we all made it through safely. The damage to trucks, trailers and tents can always be fixed, but it made us all respect Mother Nature a little more.
How does the season 2019 look for you? Which series will you work with?
–Much the same as 2018, with the addition of 4 rounds of FormulaDRIFT Korea. I hope to explore drifting in some new countries as well, but those negotiations take time so we'll see what happens over the next few months of offseason!
Will we see you in Sweden?
–I hope so!
If we look at drifting around the world from a judging point of view, how "uniform" do you think drifting is today? Are judges looking at the same criteria in most series, etcetera.
–Currently I would say a FormulaDRIFT-style judging system is being used in most of the bigger series in the world, save for a few of course. Drift Masters, Super Drift Brasil, Russian Drift Series, Irish Drift Series/British Drift Series, Gatebil Drift Series, the FIA IDC all come to mind. There are certainly more I am missing.
The big series that differ greatly from this style of judging use a computerized system for the most part, such as D1 and King of Europe/Nations/etc. They have a different philosophy and I don't see a problem with them running their events their way, there's plenty of drifting to go around no matter what the flavour.
You are most known as judge in Formula Drift in the US. If you look at the contestants in FD and compare it to other series, how much of a world championship do you think it is? I.e. are the best drivers in FD today?
–Yes, I think FormulaDRIFT is currently attracting some of the best drifters in the world, and has been for a while. Of course not all the best drifters are in FD, some international drivers aren't able to put a competitive program together, so they (smartly) stay away until they can. But overall, I think it's the best overall grouping of international talent out there.
Have you watched Drift Masters European Championship during the season, live or on livestream?
–Yes I have!
Your thoughts on this series?
-I think they're doing an excellent job of making drifting exciting to watch for fans. The showmanship and tight track layouts make for some close battles that are tough to call for the judges!
Ryan is for sure a superb ambassador for drifting as he travels the world meeting drifters and fans. One thing we have noticed is that he always takes the time to discuss and explain judging calls after a competition, which is really important for both the contestants and fans.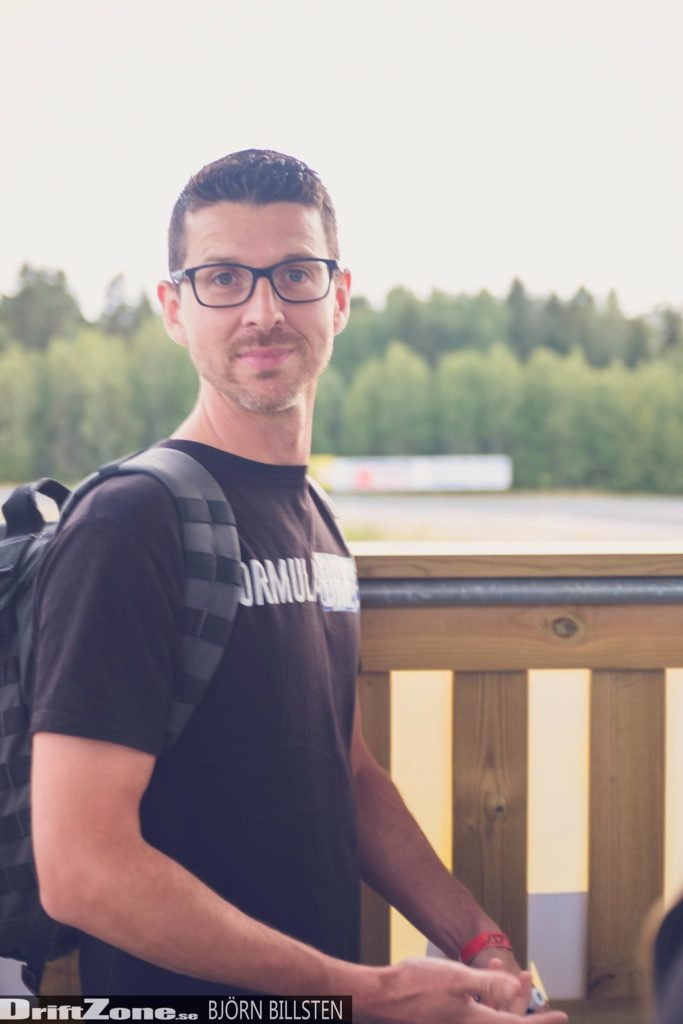 Quick facts
Name: Ryan Lanteigne
Age: 37
Hometown: Toronto, Ontario, Canada
Family: I'm single and share a dog with my ex-wife. I have a mom, dad & sister that I don't see enough.
Profession: Precision Driver & judge
Drifting merits: Helped organize and run DMCC from 2005-2007, Competed in DMCC 2008-2009, judged DMCC 2010, FD judge 2011 to present.
Text: Christer Hägglund – DriftZone.se
Photos: Stefan Lindgren, Björn Billsten – DriftZone.se