Ben Jenkins of Team Jenkins Motorsport won the second round of the D1NZ Pro championship this weekend.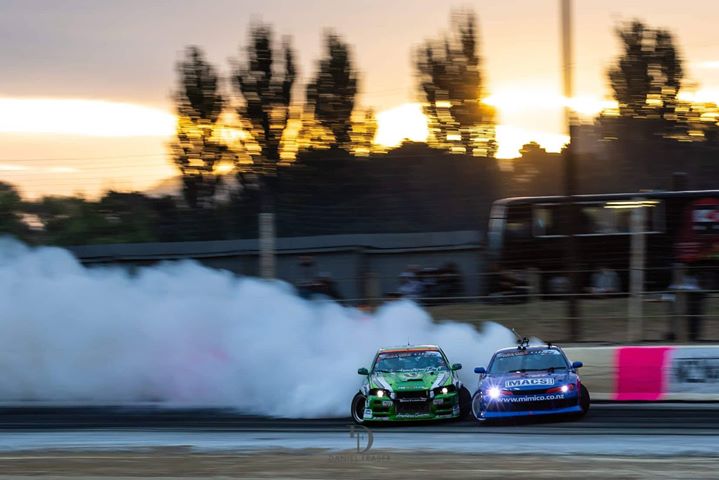 Held at the Thunderdome in Wellington, the second round gathered the top competitors and afterwards Ben Jenkins was able to claim the top spot of the podium. Andrew Redward was first runner up, Adam Davies third and Cole Armstrong fourth.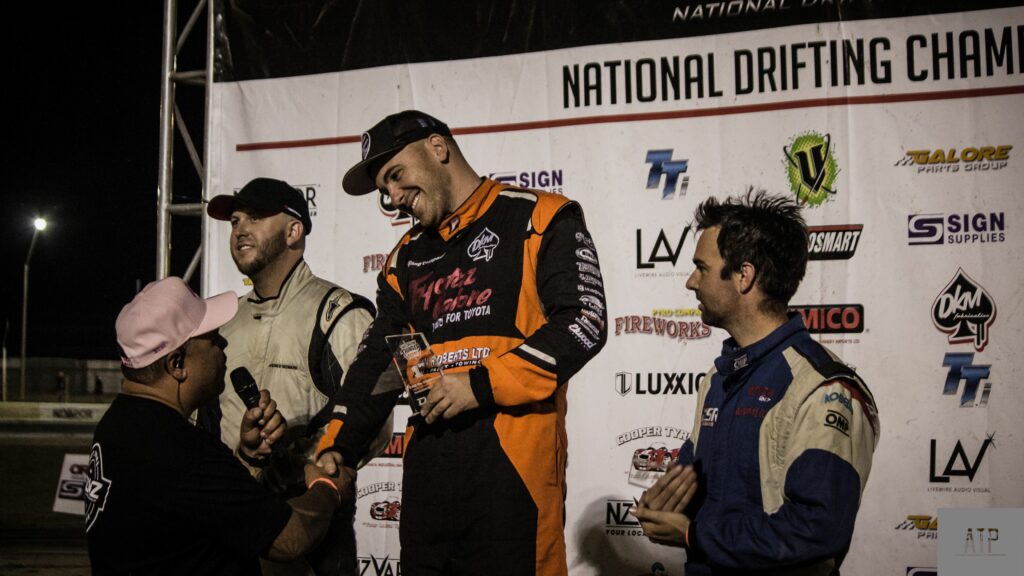 The podium ceremony was somewhat disturbed by a gentleman riding a mini motocross around the track in his birthday suit. One note on the list of things you don't see every day. Last rounds Pro winner Darren Kelly had a bye run in top 32 and was knocked out in top 16 by first runner up Andrew Redward.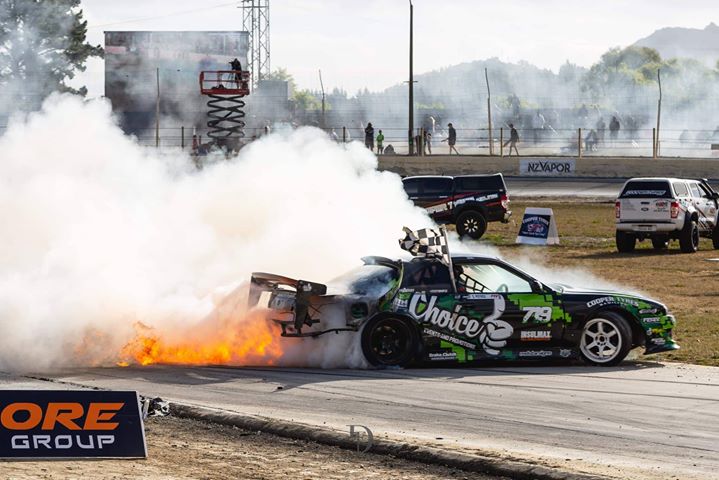 In Pro-Sport Sean Potroz took the top spot of the podium. Kurt Blackie was first runner up and Michael Thorley, top qualifier in both round 1 and round 2, grabbed the third spot.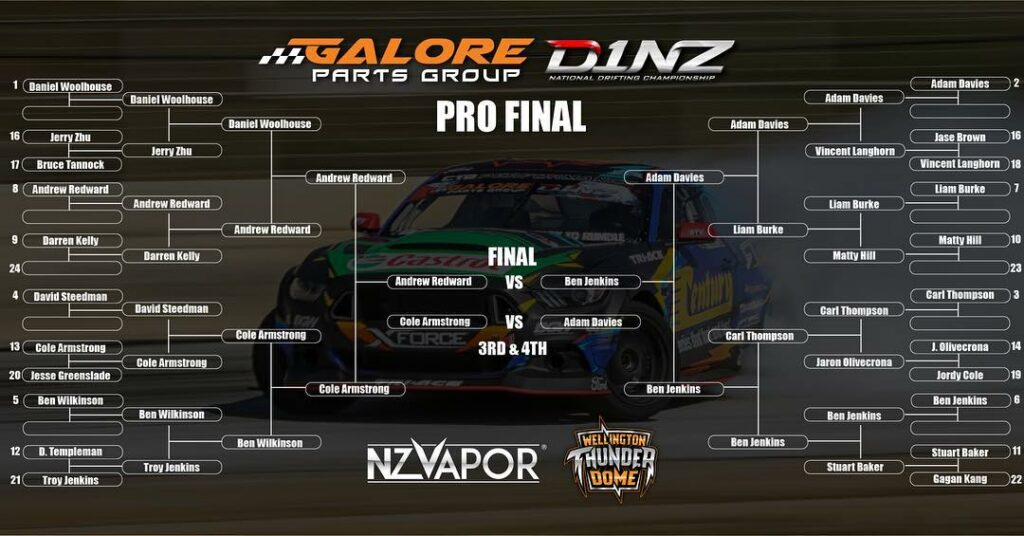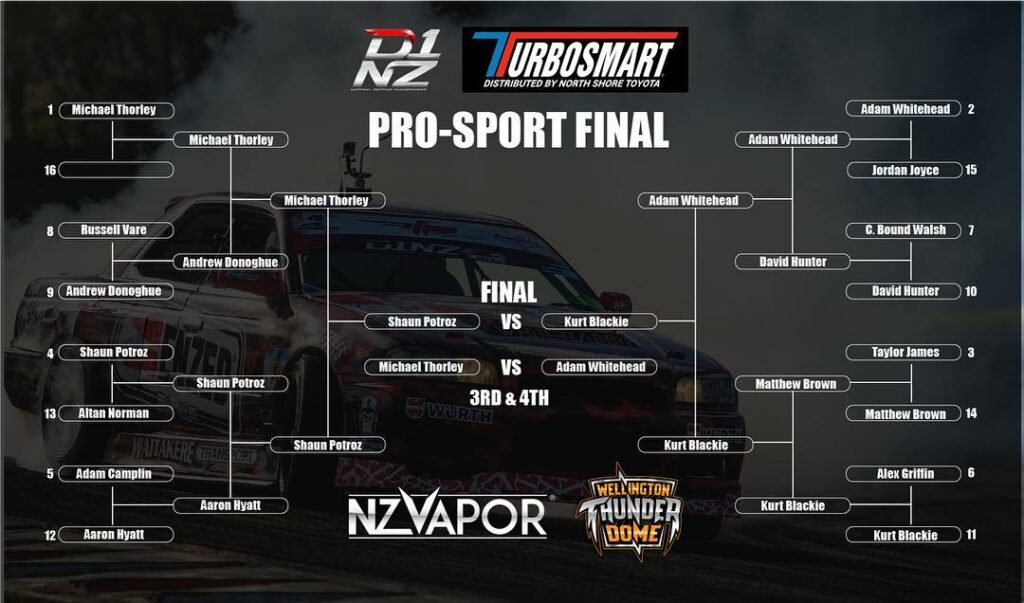 Text: Christer Hägglund – DriftZone.se
Photos: Daniel Fraser Photography, Dontae Kake – All-Torque Media
Graphics: D1NZ