After two rounds, the D1NZ series is well under way. With Darren Kelly and Ben Jenkins winning one round each, this is the series right now.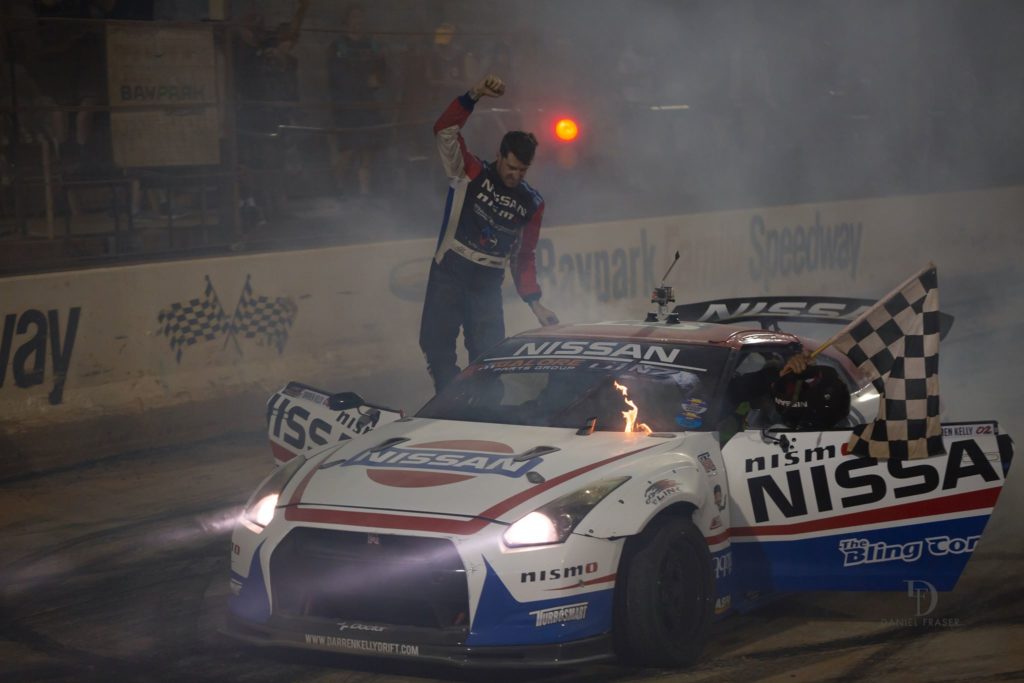 After two of the five rounds in the 2019 D1NZ series the top ten in is:
Pro

Darren Kelly 138
Adam Davies 125
Ben Jenkins 123
Andrew Redward 120
Daniel Woolhouse 107
Matty Hill 105
David Steedman 102
Daynom Templeman 102
Cole Armstrong 99
Carl Armstrong 92

Series leader Darren Kelly had a good first round and managed to claim the top spot of the podium. In the second round he ended up in 10th, and with a total of 138 points manages to keep the top spot in the series.
Pro-Sport
Michael Thorley 182
Kurt Blackie 154
Shaun Potroz 140
Taylor James 123
Adam Whitehead 102
Andrew Donoghue 102
Jordan Joyce 99
Russel Vare 87
Matthew Brown 87
David Hunter
Pro-Sport series leader has had a great start to the season with a win in round 1 and a third in round 2, giving him a total of 182 points, 28 points ahead of Kurt Blackie.
Next round is held at Hampton Downs Motorsport Park on March 16th & 17th.
Text: Christer Hägglund – DriftZone.se
Photos: Daniel Fraser Photography