One living legend in Daigo Saito and one very much still active driver in the double WRX champion Johan Krisoffersson won the two categories in the Monster Energy Gymkhana Grid in South Africa.
The event, where Ken Block is part of the staff, runs two different categories, one for four wheel drive vehicles, AWD, and one for rear wheel drive vehicles, RWD. The AWD category is dominated by rallycross drivers and Swedens Johan Kristoffersson was reigning champion before this years competition. In the RWD we find many drifters, and here it was Luke Woodham that was going to try and defend his 2017 title.
One local celebrity for our Nordic readers also participated, Christian Bakkerud from Norway, that according to the commentators in the live stream replaced Norwegian Formula Drift star Fredric Aasbø. Bakkerud unfortuneately was knocked out in his top 16 battle by the Ukriainan driver Dimitriy Illyuk.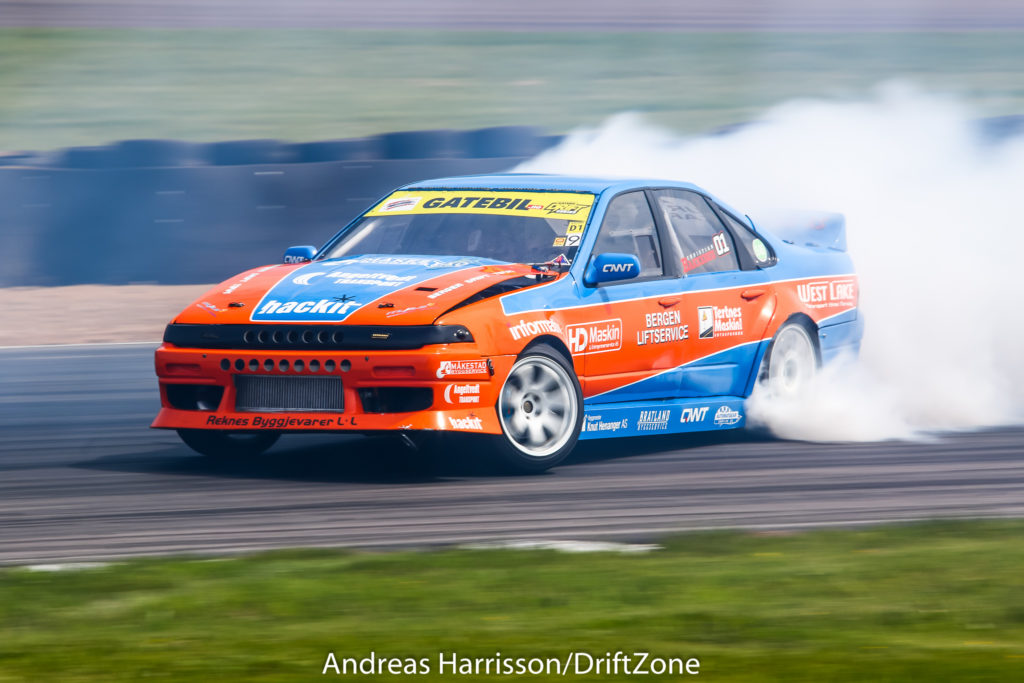 In the semi finals reigning champion Luke Woodham got to meet local driver Jason Webb, and drifting legend Daigo Saito faced Steve Baggsy Biagioni. In the first Webb won, suprisingly knocking out the more merited Woodham. Saigo managed to beat Baggsy, and claimed the other spot in the finale.
The battle for third place therefore stood between Woodham and Baggsy, a battle that Woodham won claiming the third spot on the podium. The finale was a tough battle where Saito managed to finish really strong winning the final and the competition. Saito was driving a very nice looking Chevrolet Corvette, and his opponent Jason Webb was driving a Ford Mustang convertible.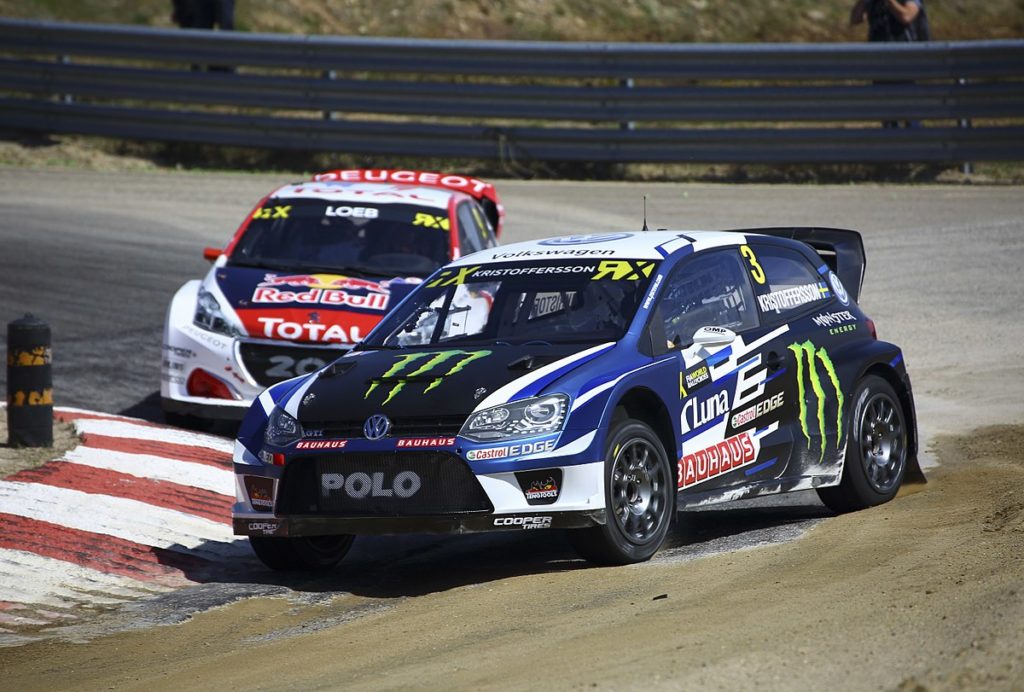 In AWD reigning champion Johan Kristoffersson met Jonathan Buck in the first semi final, while the other was a family affair between the legendary WRC driver Petter Solberg, now in WRX, and his son Oliver Solberg. Petter managed to win, partly because Oliver missed a big ball hanging in a wire, that the drivers was meant to hit with the rear end of the car, which gave him a time penalty. In the final Johan Kristoffersson got to meet his team owner Petter Solberg, both driving similar Volkswagen Polo R. Johan showed from the start that he by no means was giving ut to his boss, and managed to win over him and claim the victory for the second year in a row. Oliver Solberg managed to win the third place.
Next year Gymkhana Grid will be held in Europe, but where is yet to be decided.
Text: Christer Hägglund – DriftZone.se
Foto: Andreas Harrisson – DriftZone.se, Lucas Martínez Farrapeira