Darren Kelly managed to win the final round of the D1NZ championship and secured the 2019 championship.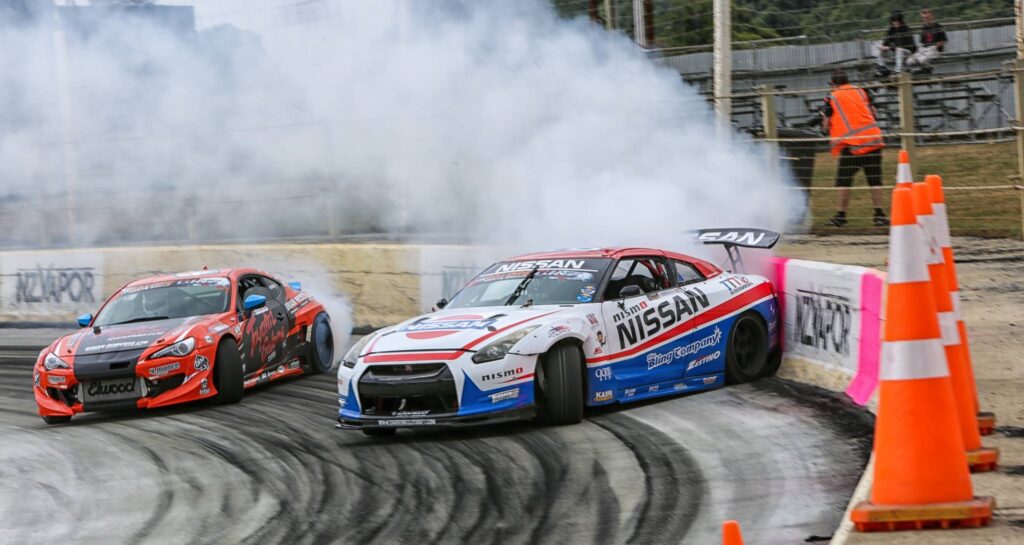 Kelly had a good position before the final round, and could have played it safe. But that was not what Darren Kelly had in mind and he went for a win in the final round. He managed to claim the top spot of the podium again, making him the new champion.
R5 Mimico Grand Final, Manfeild Circuit Chris Amon

Darren Kelly
Adam Davies
Cole Armstrong
Dave Stedman
2019 D1NZ top 10
Darren Kelly 431
Adam Davies 337
Daniel Woolhouse 304
Daynom Templeman 256
Cole Armstrong 246
Andrew Redward 243
Matty Hill 225
David Steedman 220
Carl Thompson 216
Ben Jenkins 197
This concludes the DriftZone coverage of the D1NZ series for 2019. We hope you have appreciated it and hope to report about D1NZ in 2020 also.
Text: Christer Hägglund – DriftZone.se
Photo: Danny Wood – D1NZ.com, Daniel Fraser Photography