Darren Kelly from Auckland won the first round of the 2019 D1NZ Drifting Championship Series i Tauranga. But it was not without problems.
During the weekend Kelly had technical issues with his brake lights, througt practise and qualifying. Although the qualifying performance was poor, he managed to battle his way to the final, where he defeated Daynom Templeman.
The first round of D1NZ was held at a custom concrete-lined course at Trustpower Baypark Stadium, normally used for speedway.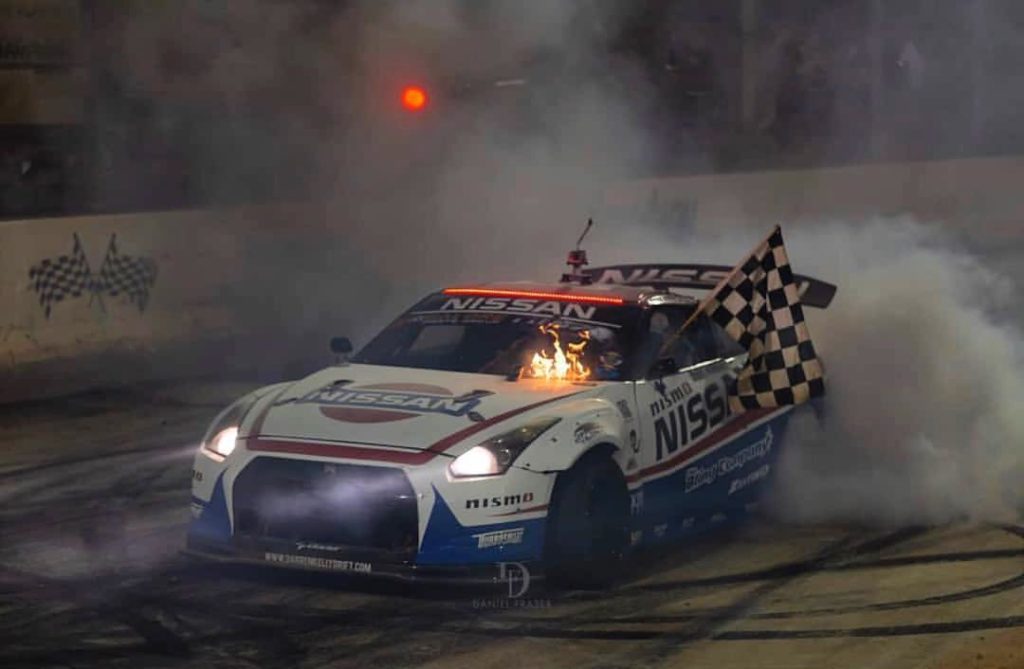 "This weekend hasn't been easy at all," Kelly states to the local newspaper Sunlive.
He continues with describing the problems with the brake light, that came on and stayed on, which led to a 13th qualifying position.
Darren Kelly was champion in the New Zealand championship in 2015, and is driving a Nissan R35 GTR.
In the Pro-Sport restricted class, Michael Thorley took the top spot, aswell as no 1 qualifier. In his Nissan C33 Laurel. In the final he defeated Taylor James in his Nissan S14 Silvia.
The second round, out of a total of five, will be held in Wellington on February 15th and 16th.
This slideshow requires JavaScript.
Text: Christer Hägglund – DriftZone.se
Photo: Daniel Fraser, www.danielfraser.co.nz