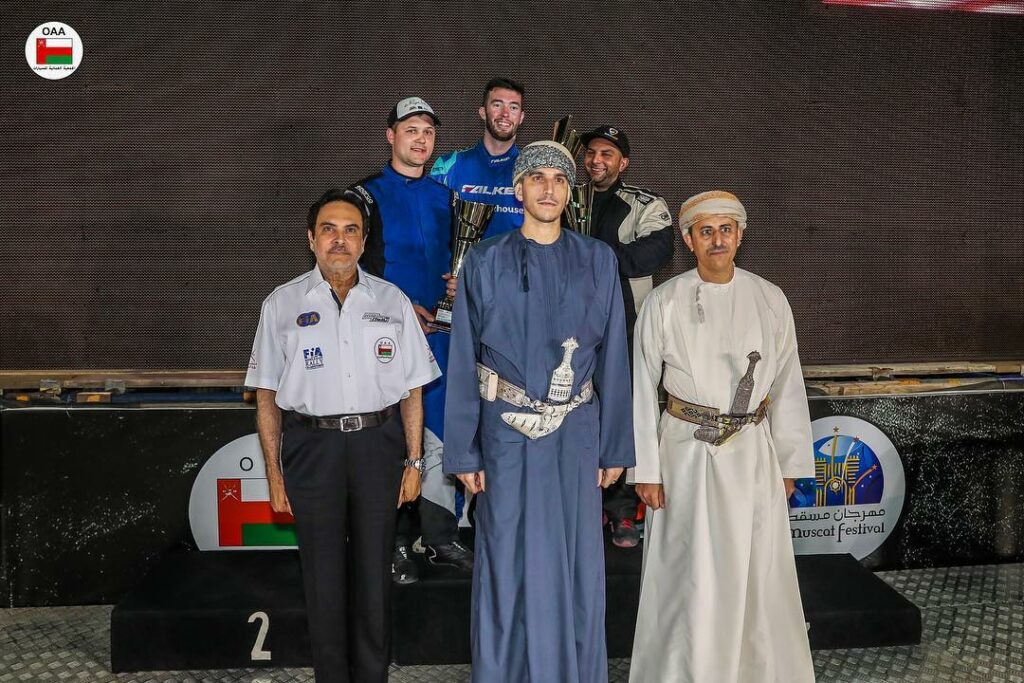 The second round of Oman Oil Marketing Drift Championship was held on friday. Once again the audience saw James Deane get on top of the podium, with this victory James have a good position to winning the championship.
The second round started with qualifications on thursday. James won the qualifying before Piotr Wiecek and Michael "Mad Mike" Whiddett.
When the eliminations started on friday. We saw Wiecek being knock out in top 16 after some issues with tire that came off and other issues. Other favourites of the public as Mad Mike and Ahmed Daham was out early.

In top 4 James Deane was battling the young Yves Mayer from Switzerland, Yves was battling hard and went all in against Deane. They made contact during James lead run and the contact damaged James front wheel. James Deane got 10 minutes + 5 minutes to fix his car, after that they did a rerun and James won the battle and moved on to the finals.
Andrius Vasiliauska won his top 4 battle against Nicholas Solomon and was through to the finals.
It was a really close and tight battle in the final, Vasiliauska put alot of pressure on Deane. The drivers and audience had to wait a long time for the judges calls, the final went to James Deane and he won his second straight round in the series.
RESULTS OMAN OIL MARKETING DRIFT CHAMPIONSHIP ROUND 2
James Deane
Andrius Vasiliauska
Nicholas Solomon
Yves Mayer
Text: Stefan Lindgren – DriftZone.se
Photo: Oman Automobile Association